Click here to get this post in PDF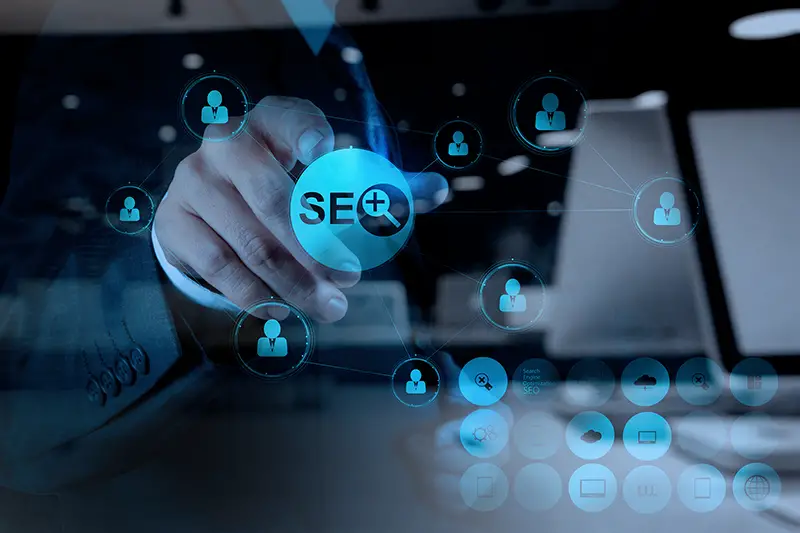 This article contains affiliate links. For more info, see disclosure.
SEO is a powerful tool that is well worth the investment if done properly. The benefits are endless with the most notable one being a major real estate lead generator. Even if you don't get calls immediately a power SEO optimization is still doing good work for you. It creates brand awareness both locally and with the digital age, nationally. Customers are looking for answers which is what brings them to the search in the first place. If your page comes up as one of those answers, you've got one foot in the door. 
The problem lies with the fact that SEO is often used in a sub-optimal way. SEO is meant to help that in an industry that has so many competitors. Your agency may offer something different but if it isn't marketed in the right way, your losses will be huge. 
You can generate leads organically or through paid leads. You can do this through a variety of options such as SEO advertising, marketing with social media and your agency's website as well as other tactics. Chance Realty is one of many agencies that struggle to convert leads and optimize lead generation through a user search.
7 Ways To Effectively Optimize Your SEO Leads
While there is no certainty for creating a successful SEO plan for your business there are several tips and factors that can be implemented for better chances. Chance Realty once struggled but used these tips to capitalize on their leads from SEO. 
Get Specific 
Trying to cover all the areas will end up leading to someone else doing something better than you. Your search engine optimization will be weak as opposed to strong if you just focused on what particular niche. This could be the types of homes you are looking to sell or a specific clientele you are going after. This has to do with brand identity and using SEO to capitalize on it. 
Going for big goals is never a bad idea. But being a big fish in a small pond to start is always a good idea. This has to do with niche markets because you are catering to a neighborhood at first. Using agents that have the ability to speak other languages can help you target a slightly larger audience within your niche. 
SEO will promote a website that is an expert in their area rather than something that is too broad or general. 
Deliver Quality Information
SEO can tell high-quality from poor-quality content quickly. This is why it is imperative that you post great, up-to-date, high-quality content for your users to read. The content needs to be relevant to what the user is searching for. A real estate agency that only talks about their listings and bios will not get driven content from SEO because it won't be relevant to what people are searching 
If you were to create meaningful content about the areas that you are selling that would lead to getting opportunities. Clients will be looking for information on a specific town such as their upcoming events, school systems, etc., and if you provide them with in-depth answers, you'll be of use to them and drive users to your site. 
Establish Partnerships and Community Outreach
Taking part in the community and building partnerships with other local businesses is a great way to establish credibility and expand your network. This could be something like writing a review for a local restaurant and asking to leave your business cards at their bar. 
A great way to also reach your local community is to participate in Facebook groups that are meant just for the community It's important to not advertise every time and instead be a community member. 
Remember the Listings
Of course, the most important part of your business is getting your listings noticed and generating interest in them. Without your listings, there is no business and by using MLS listings you can capitalize on leads. Combined with a well-done SEO, you should have the ability to be discoverable with specific address searches. 
New To Towners
Your website will definitely be catering to local clientele but it is important to note that often towns welcome new people who are settling there for a job relocation, school system, or whatever their needs are. It's important to market your company to inform these people about the types of listings you work with and also information about the area. 
Doing research to find out what draws people from out of town and where they are coming from cna go a long way. This allows you to connect with your new audience on a personal level and provide good quality content. 
Know The Area
The home itself is obviously very important in a sell but what is underestimated is the area that surrounds the property. Convenience is a major factor when considering where to move and often clients will spend a good amount of time researching what's around.
By doing this for them, not only shows great customer service but also gives you a chance to be educated on what you are trying to sell. This will put your client at ease.  
Convert Your Traffic
Converting leads can be one of the more difficult things to do. To convert new leads successfully, you will want to provide a call-to-action that is easy to spot and attractive to do for a customer. This could be as simple as offering a few great content pieces under a blog and directing them to your newsletter for more. 
This could also be offering a free 30-min consultation on selling their house. The offer needs to be attractive and realistic to get customers to engage. 
Don't Wait! 
With persistence and an open mind to change with the times, a great website that is SEO-ready will bring you the desired traffic you are looking for. Remember to start small and work your way up the latter with a focused niche to really capitalize on your market. 
You may also like: Eight Advanced SEO Techniques That Can Double Your Search Traffic
Image source: Shutterstock.com