Click here to get this post in PDF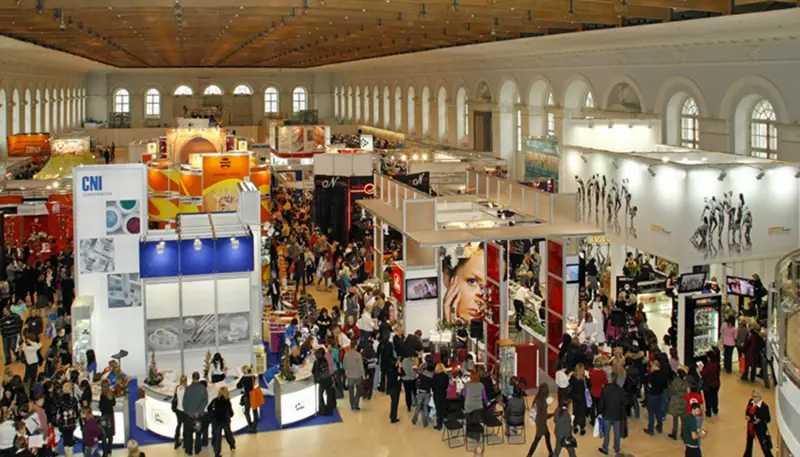 The recent reduction in social distancing measures came as a pleasant surprise to the event industry. However, our venues have not been permitted to reopen on the fourth of July alongside the pubs, restaurants and bars. We have yet to receive any information regarding when we could be back up and running, and now organisers are deciding to postpone shows that are scheduled in September.
When we talk about events, you naturally think of live music or sports. You don't think of business events, or the £30 billion that they contribute to our economy. With these on hold, it isn't just the events industry that suffers.
Benefit of Business Events
Each year, thousands of businesses exhibit at trade shows and industry events. From start-ups to global brands, live marketing has proven a successful strategy when it comes to building relationships, generating leads and closing deals.
Leading exhibition stand designers, Quadrant2Design, have seen exhibitions spike in popularity over the last twenty years. Brands began to realise building relationships and forming bonds with their customer offers a much higher ROI than a Facebook like ever could.
Unfortunately, consumer confidence is dropping. Without a reopening date or clarity on travel guidelines, businesses are distributing their live marketing budgets elsewhere. Maybe you've already done that. You can't be blamed, but you were definitely wrong to do so.
Faced with Crisis
With crisis comes opportunity. That's exactly what has happened for the business events industry. If exhibitions are already a core part of your marketing strategy, you are in for a treat. Trade shows will be back. And when they are, it will be the businesses who never gave up hope that will be rewarded.
When trade shows return to the UK there will be changes. Event organisers, venues and suppliers have been using this downtime to restructure exhibitions and prepare for new regulations that could be put in place.
We have indeed had no clarity on how or when our industry will be allowed to reopen. However, we can make some fairly certain assumptions based on WHO guidelines and what other countries have done to reopen their event sector.
How the Trade Show Industry will change
Germany was the first in Europe to announce that trade shows were to be separated from mass gatherings and allowed to proceed with restrictions in place. Other countries have followed their lead and given organisers and exhibitors clear guidelines. Even Italy and Spain have opened their trade show venues and are ready to restart.
One of the biggest changes will be the capped visitor numbers. It is highly likely that organisers and venues will be asked to limit the number of people in attendance. This cap will apply to everyone in the exhibition hall including exhibitors, staff and delegates.
Smaller Audiences
If you were considering including live marketing into your strategy, the news of reduced visitor numbers may have put you off. You're not to blame for that of course. For years, event organisers have sold floor space on this premise. Events have been measured on the size of their guest list, rather than the value that they bring.
Serious exhibitors will know the benefit of smaller trade shows. In 2017, 92% of 200 CMOs stated that they believed small events offered more value than large ones. They had more time to interact with delegates, managing to build strong bonds that helped turn leads into customers. Other benefits they cited include:
Hosting networking events with less competition
Easier to obtain a keynote speaking role
Securing positive media coverage
Remember, this data was collected in 2017 – long before the global pandemic. If 200 chief marketing officers prefer smaller events, maybe you should too.
Quality over Quantity
It's not just the audience size that will change, but the audience quality. For years, event organisers have used the visitor numbers as a sales technique. Now they are going to have to change that.
With only a limited number of tickets available, every delegate will be vetted for their quality. Forget the school trips, interns and employees who just wanted a day out of the office and a free pen. Event organisers will only want to give tickets to senior figures in top-performing companies that have buying power and the intent to find a new supplier. Rather than sell you on the quantity of visitors, they'll have to sell you on the quality of them.
Of course, there will be other added benefits for exhibitors. One-way systems are likely to be put in place, making communication between you and the delegates much easier. Increased hygiene could require you to wear PPE and wash your hands more regularly. And exhibition stands will evolve into mini-events.
The Future of Exhibition Stands
Traditional 2D displays don't allow for social distancing. Crowds gather in certain points or stop to read your branding. Exhibition stands will have to become pop-up environments that allow delegates to walk around, interacting with your brand and your sales team whilst following a one-way system.
Of course, this type of stand is expensive. Many small businesses may think it is out of their budget. Fortunately, there is a cost-effective solution when it comes to creating a pop-up environment.
A custom modular exhibition stand can be built and designed the way you want it. It is easy to create an exhibition stand that your prospects can move around and interact with. And it is reusable and reconfigurable, so you don't have the high-cost per show associated with custom-built stands.
Summary
So you see, even with a capped visitor numbers, one-way systems, PPE and fully-fledged exhibition stand's – it is still worth your time to exhibit at trade shows. Business events will always be the most cost-effective platform to meet new clients and network. Don't give up on them just yet.
Also read: 5 Reasons Trade Shows Are Great for Business
About the Author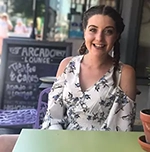 Natalka is an exhibition blogger for Quadrant2Design who uses her industry expertise to teach business owners the benefits of the trade show floor. She has developed a unique insight into the world of exhibiting, having spent time working alongside exhibitors, event organisers and exhibition stand contractors.