Click here to get this post in PDF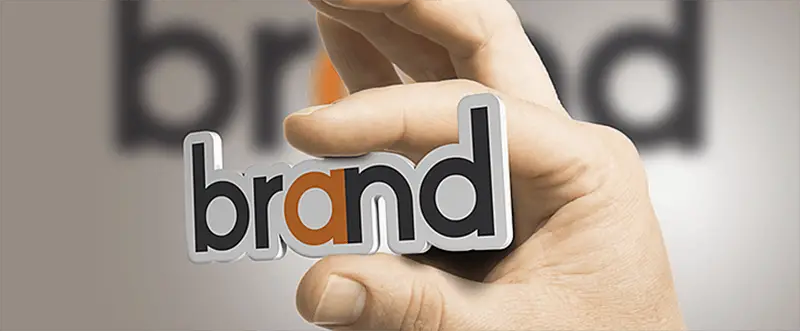 What's in A Name?
The goal of any marketing effort is to communicate with the targeted customers effectively. So, how do you make your brand name stand out in this competitive world? The first step is to learn what brand marketing actually is. The brand name is more than a combination of one more words, and it is more than likely that you are already in possession of or thinking about creating one. With the brand name, you can achieve a lot of objectives related to your business, such as attract clients, gain their loyalty, strengthen existing relationships with customers and so on.
It is a way to create household familiarity, similar to Xerox and Colgate that has become synonymous with a copy machine and toothpaste respectively and literally have changed the way products are taken to the market. Everyone wants to make their brand a household name and using the internet as a platform coupled with effective marketing strategies has made most of their vision come true.
If you consider how technology has changed everything from doing business to getting customers, you will also appreciate how easy it has made in finding the best name for your business as well. What you also need is a brand research agency, if you are new to this arena, that can assist you in finding the right name. Now, there are plenty of options to choose from and attractive choices than ever before.
Brand Name Is Everything
An impressive brand name is what you should be focusing on when starting a business. In today's business world, it will help you market itself without the need to spend an enormous amount of money and resources in advertisements. The brand name is what gives customers the confidence to buy a product or service, any place and from anywhere. It is what people who value quality items are looking for.
Importantly, brand names allow you to easily communicate with potential customers because of the popularity it would have gained in the meantime. A quick scroll through search engine results on the internet will reveal what brand names people are mostly interested in as these brands gain preference among the results. Simply put, it is what is deemed by many marketing experts to be the channel that will bring the most positive or negative impact on your business image. In essence, the brand name will enable you to:
Build a profile that will garner the interest of your customer base
Generate interest among customers with whom you can make contact and further entice them
Spread the word out without the need for heavy advertisements
For example, since its introduction, WebMD has attracted millions of customers, many of whom use this website for gaining information about various medications and treatments on a regular basis. Any marketing personnel of a big brand business will tell you how much importance clients give to their company names.
Impact on The Bottom Line
In the domain of doing business with one another, the brand name has been at the forefront of much of the dealings, negotiations, and contracts that take place. In a bid to secure clients, businesses have also been creating new names, altering one or more words or completely overhauling the existing names. Why? Because an effective brand name will allow you to incorporate and develop more sophisticated approaches to communication, improve revenue, give a facelift, and when possible, a new life to the business. That said, to be able to find that name that is not just matching with what you do but what you stand for is as crucial as running the business.
You may also like: 5 Reasons Why Signage Is Important For Any Business