Click here to get this post in PDF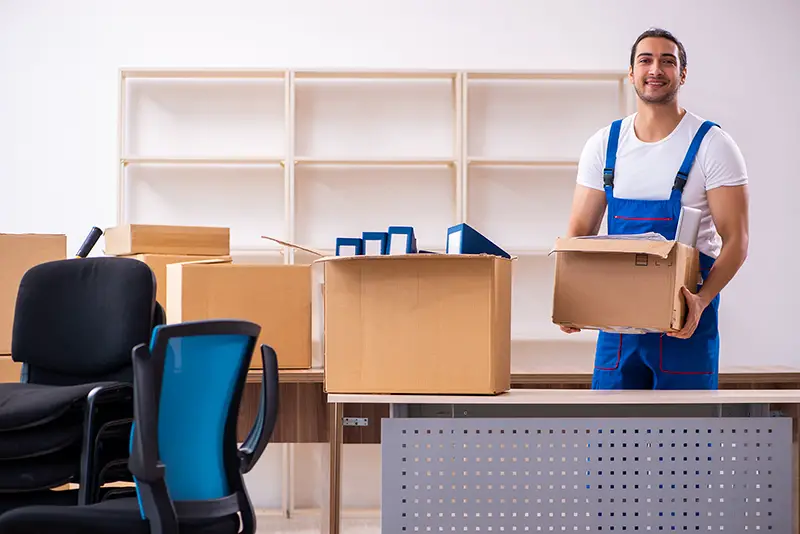 When you're considering relocating your business, there are questions to ask yourself if you want to ensure a smooth transition. Here are eight things to consider when relocating your company. 
How should I relocate my business fleet?
It can be challenging to move a whole fleet of cars safely and inexpensively. It's ultimately wisest to let a professional car transport service perform the relocation for you.
The first necessary step is to pick a reputable service with the experience required to transport car fleets. The last thing you want is to entrust your business fleet to professionals who can't promise your vehicles will arrive at your new location safely. 
Another tip is to take the time to prepare your fleet according to the car transport service's specifications, which might mean performing tasks like checking each vehicle's fuel level and making sure no personal effects are left behind.
Will my current employees be able to travel to the new location?
Take into account the time and money cost of your employees' commute to the new location. Work habits in the European Union demonstrate that workers' time is valuable, so much so that employers are required to cover the cost of their employees' commute. 
While it may not be law in America, it is still good practice to consider the impact of your relocation on your employees. Location and commute time matter, and you could lose employees if you ask people to travel too far.
Will I be able to find qualified employees living nearby?
A similar logic applies to how you may find new employees in your future location. Conduct research to find out if there are qualified candidates in the area.
Will my current clients find the location convenient?
Convenience is king to clients and customers. Forbes encourages a mindset that "actively anticipates the changing needs of your customers," and your business's location is a significant component of its convenience. 
Some topics to explore when you ask yourself this question are along the lines of "What is parking like?" or "Is it in town or out of the way?" Just as you should wonder about your employees, you should ask yourself whether clients will find the new location worth the move. 
Will I be able to find new clients in the new location?
Your new clients will be influenced by the same convenience concerns as your current ones, but there are additional factors now. For one, if your new location has a close competitor nearby, will your business be able to win over enough of that client base, or will it suffer from the proximity?
You might also consider what kinds of business surround your future location without regard to direct competition. If the companies around your new site predominantly serve a radically different target market, will that be a good fit for your business?
Are the tax codes different than in my current city and state?
As a business owner, you may be surprised at the differences in tax codes when you relocate. On the plus side, you may be eligible for new tax benefits. However, you may find that your new location increases costs in some cases. For example, you may need to ship products out-of-state or face an increased state income tax. 
Does the new facility allow for my business to grow?
Remember that while you need a certain amount of room right now, if someday down the line you're able to take on more employees or otherwise expand, you'll need room to grow. Calculate the amount of space you need with an eye to the future.
Is my business ready to make a move?
The primary factor here is planning and communicating clearly with your employees. Once you've decided to relocate, create a timeline for the process to keep it running smoothly.
A location change is also a great time to implement changes in the workplace. So while you plan to relocate, you might consider making the new workplace healthier and more positive by design. Small examples would be incorporating living plants or artwork, while some more significant examples might be a more collaborative office layout. 
Before you go
Asking the right questions will go a long way in preparing you and your business for an upcoming move. Above all, ask yourself what will be convenient for you, your employees, and your clients or customers. Prioritizing people matters, and your business will be all the more successful if you recognize this truth. 
You may also like: The key elements of successful business relocation!
Image source: Shutterstock.com