Click here to get this post in PDF
Are you planning to sell your home? Before setting up your custom lawnsigns of advertising your house for sale, there are many factors you need to consider. But if you have already decided to sell, surely you want to get the best value out of it. You can do many things to increase the value of your home before putting it out for sale in the market. 
In the real estate industry, selling your home is a tough job. Marketing it yourself is more challenging. Although selling homes is very fast phasing, many investors are looking for additional investments or some immigrants looking for a new home. So the easiest way is to find a realtor that will help you. However, there are times that upgrades will help a lot so you can sell your home fast by yourself. This article will tackle some easy to do and budget-friendly home improvements that will make your houses look elegant and let you gain a 5-star rating in the real estate business.
You might be hesitating to read these tips thinking that they might cost you a lot of money. The thing is that there are many different ways of increasing the value of your home by improving it without having to spend a fortune. Here are some tips you might want to consider.
Tidy Up and De-clutter the Yard
The outer portion of your house is what everyone will see first. The yard and its surroundings will often make a first impression on your potential buyers. Therefore, you need to ensure that your yard is not only presentable but that it is attractive. First things first, clean everything. Remove every piece of something that does not belong there and throws every piece of garbage there. Anything old and not useful has to go. After you have removed items, fix the remaining ones and organize them to not look cluttered. Another thing you need to do is to mow your lawn and cut overgrown plants. Make sure that the garden seems presentable, even if it is simple.
Apply a Fresh Coat of Paint
Another thing that will catch the attention of anyone visiting your home for sale is the paints. It might just be a small thing, but it counts much. Even if your house is old, the house will look new when the pain is fresh and clean. Be careful, though, in your choice of colors. According to Byggtipsen.se, 'Do not choose colors that are too bright nor too dark. Do not go for many different colors'. Let your house's color look classy and elegant by using traditional pigments. 
Give your home a fresh new look. Take a tour of your neighborhood and observe the contrasts of their paints. You can hire a painter to do the job and let him handle the conceptualization or search for exterior paint inspirations. A home with a new color will look all new and leave a clean impression on the buyers. 
Use Appropriate Lighting
The best way to approach your lighting needs is by using commercial grade string lights. They are very durable and flexible. They come in many different sizes, colors, and brightness, so you have a variety to choose from. Put enough lights to lighten up the mood in your house but do not overdo it as it might look like a giant Christmas tree. Choose lights that will fit the design of the area they are trying to light up. 
Secure All Locks
Another thing you need to consider is your locks. As simple as broken or loose locks may lessen the interest of your buyer. What you can do is call a locksmith and either have all malfunctioning locks replaced or repaired if they can still look good and function properly after repair. 
Outdoor Entertainment Porch
Most families love having an entertainment room in the house. But, would it be nicer to have it on the porch? It would be a great experience since your family got to have the entertainment value they want and be mesmerized by the air's natural breeze outside. Don't forget to add drama to your outdoor entertainment porch by putting outdoor home lighting as an accent and adding more functionality to your pleasure space.
Bidet Seat
Take a look at your bathroom, fix some spaces that need renovation. You may need a new set of bathroom tiles, floor, and walls or have your showerhead maintenance. But, do not forget about your toilet, it is one of the most intriguing parts of a house but neglected most of the time. Install a bidet seat at your bathroom and get your guests and prospect home buyers impressed with its coziness.
Smart Lock System
A secured home is essential as everyone talks about security. Do not forget to install smart security features, if possible, look for a home security audit that will let you check your home and help you decide on what kinds of security features you need to add.
Solar Panels
Since electricity bills are rising, having solar panels will let your buyers save on the utility bills. If you find an environment advocate client, it will be a significant advantage on your side. Going green is one of the most significant changes in the real estate industry and more people like its idea. 
Give the House a Makeover
When we say give your house a makeover, it doesn't necessarily mean a full renovation. You can focus on the parts that are too damaged and try to tidy up and fix the area. It will make sure that the value of your house will not go down when buyers see it.
---
Tax on Real Estate Sales in Canada
---
Takeaway
Selling your home could be a never easy decision. Either you need money or will need relocation to a new site. One way or another, there will come a time that you need to sell it anyway, be positive that the reason will be a brighter one, such as moving into the city or your dream house. Before making the sale, do some upgrades so the value of your home will also increase. Now you are ready to put those custom lawnsigns in front of your property for sale!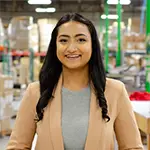 Sabahat Akhter is the Project Manager for leading printing companies producing promotional advertising products. She has experience in Data Management and Products Quality Assurance. QA and large scale production workflows are her expertise.