Click here to get this post in PDF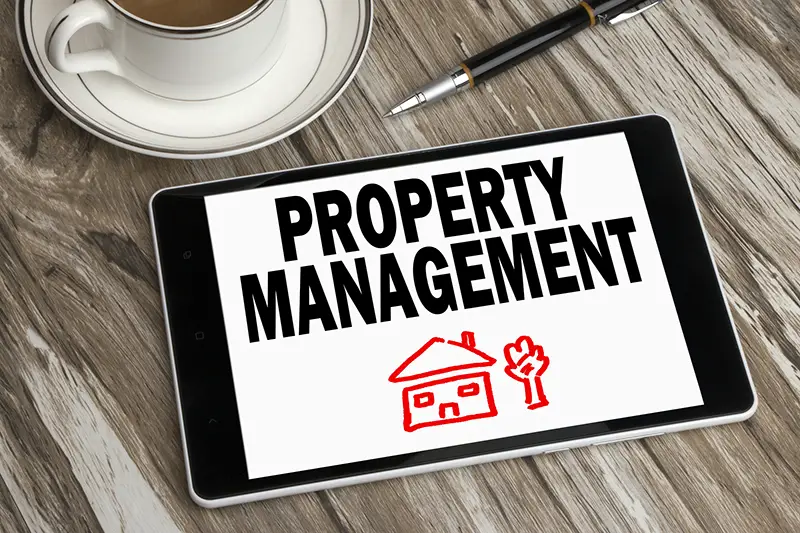 If you have recently expanded the number of rental properties you own and operate, then you have probably noticed how owning rental properties becomes exponentially more difficult the more properties you own. Managing a rental takes a large amount of time, effort, and care, and not everyone who owns rental properties is cut out for managing them. You may be considering hiring property management professionals to help you manage your rental properties, but before you pull the trigger and invest in a property manager there are a few things you should know. Here are the pros and cons of hiring a property manager for your rental properties.
Pro: Saves You Time
A property manager's primary job is to handle the day-to-day minutia of running and taking care of your rental properties. Property management professionals can perform a wide variety of services, and every service they provide will mean more time for you to focus on your family or other ventures. A good property manager will be up for performing the nitty-gritty duties of property management, including advertising your rentals, finding tenants from among the applications, showing your property, and handling any repairs or emergencies that might occur once your tenant is in place. Accordingly, if you would like to learn more about the advantages of outsourcing your property management responsibilities to a team of building management experts, researching reputable property managers online can help you to determine your next steps.
Con: Property Management Fees
Saving you time will not, however, save you money. Having property management will, by necessity, lower your overall income from your rental properties, and the more trusted and established the property manager the larger a chunk they tend to take from your rental income. In general, property management companies will take a percentage of your rental income, ranging from 5% on the low end to 10% on the high end. If you don't believe that the fee is worth it or if that percentage would represent a catastrophic loss of income for you, then a property management company may not be the right fit for you.
Pro: Real Estate Law Experts
Real estate laws can be complicated for a layman to understand, and it's essential that you are well-versed in the laws in your state if you plan on renting out your properties. There are laws governing every stage of property management, from selecting your tenants to ensuring that your property is properly accessible and up to code. These laws can vary wildly depending on your state, county, town, or city, not to mention that the laws can change at any time. Having a property manager can give you peace of mind when it comes to real estate law since their job is to understand and stay up to date on the real estate laws of the properties they manage. Additionally, your lawyer can help you determine what legal remedies you may have, for example, with ideas to stop people illegally parking on your land. This is probably one of the most valuable services a property manager can provide.
Con: Personal Fulfillment
Of course, there are reasons beyond the purely financial that you might choose not to employ a property management company. Many people, when they choose to go into renting properties, do it at least partially because the work of managing a property appeals to them. You may find the work that goes into managing your property fulfilling – meeting new people, showing your property, and helping tenants when issues arise all things that can bring a great sense of personal satisfaction. If you prefer to be hands-on with your rental, you may not be inclined to hire a property management company, which is a perfectly valid decision. Just ensure you stay on top of all the various aspects of being a landlord.
At the end of the day, property management companies offer a variety of services that anyone with rental properties would find useful. Deciding whether you want to hire a property manager or manage your properties depends on the time and effort you want to spend managing your rental property.
You may also like: Hiring A Property Management Company
Image source: Shutterstock.com