Click here to get this post in PDF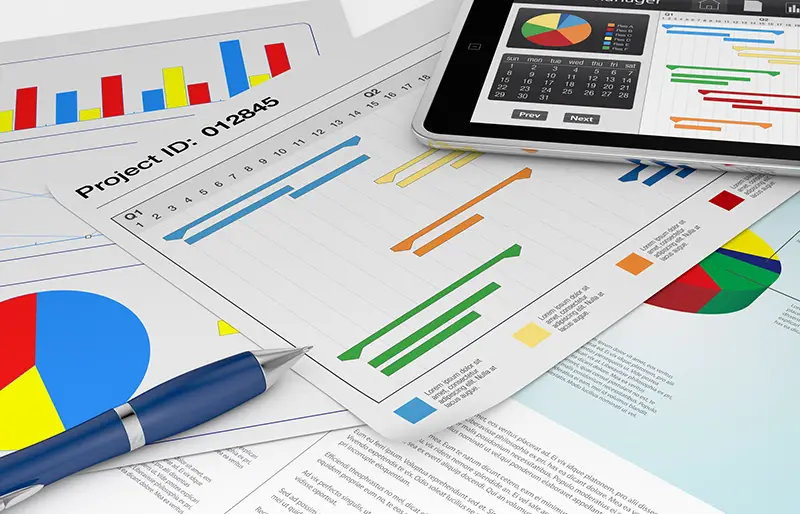 As an entrepreneur, you probably regularly work on projects. However, it can be a challenge to work with different parties, all of whom have their own interests. Projects can be complex, and they can easily exceed their deadline and budget. Even experienced project managers who are familiar with dealing with different stakeholders can lose control. In this situation, project management can come in handy because it allows you to shorten lead times (Dutch: doorlooptijden verkorten) and therefore save costs.
But what exactly is project management?
It includes all activities performed to manage the risks of projects. This means that all measures to keep projects within their set deadlines and budgets fall under project control. Project management aims to quickly identify risks in the planning and react in time to mitigate these risks.
Project management is of great importance to entrepreneurs when they carry out projects for their clients. It is important to meet the deadlines that have been agreed upon, but it is also frustrating when the project ends up being much more expensive than budgeted. Even if you are running internal projects, as an entrepreneur, you don't want to see costs skyrocketing and deadlines being delayed again and again because of problems. After all, time is money!
Shortening the lead time of projects is an art in itself; not everyone has this skill. Therefore, it may be interesting for companies of a certain size to employ a project manager or to hire external project management professionals to improve the proces flow. An experienced project manager can often get a project back on track and encourage everyone involved. However, for large projects, it can be beneficial to use an external professional who works for a project management agency. This offers several advantages because he or she is independent and has no emotional connections with the stakeholders. This allows them to sometimes make difficult decisions and dare to take them. In addition, they can present your problems to other professionals in their organization.
You may also like: How Your Business Can Save Money on Waste Management
Image source: Depositphotos.com