Click here to get this post in PDF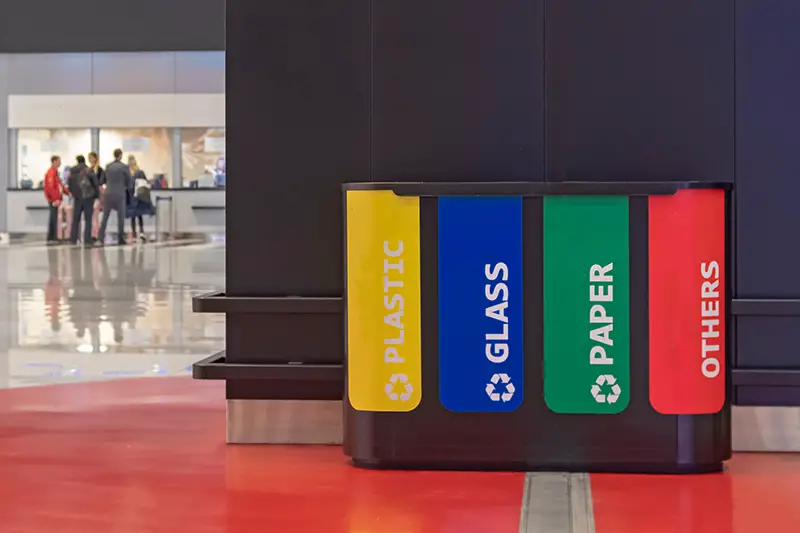 Do you need to manage the waste in your business but aren't sure what size wheelie bin you'll need? You're not alone. Many businesses are struggling to know their waste management needs and are potentially missing out on saving themselves money in the process.
Fast Skips, which specialises in waste management, bin and skip hire for businesses, has seen firsthand how easy it can be for businesses to spend money on waste bins that are not the correct size for them or are not the best option for their waste stream. 
Waste management will not always be your first focus when beginning a business. However, if you're not careful with your rubbish, your waste management business, the local council, or whoever provides your bins may charge you more.
There are certain sizes and degrees of security bins that will meet your demands depending on your waste streams, and if the wrong one is utilised, you may be penalised for overfilling or underfilling since you are paying for more than you need.
What can be done to avoid this?
Have you tried to search for a skip hire near me online? You can find a reliable and friendly team, a waste management specialist that can do a waste assessment of your property. They can create a report to tell you the appropriate rubbish bin for your waste streams. They'll also ensure it's the most cost-effective choice and give you ideas on how to get the most out of your recycling.
When waste streams change or expand, it's critical for businesses to do waste assessments to ensure that recycling is correctly handled and that they are constantly having a positive environmental impact.
When considering ways you can improve your waste management, read through the below points for things you will need to consider:
What are the sources of your waste?
Looking at the bins you have or chatting with a waste management specialist if you haven't received them yet will help you account for the waste streams your company produces.
Depending on the business's sector, the waste streams you produce and the containers you need will be different from other companies local to you. For example, if you are not a restaurant or a cafe, you might not have a lot of food waste; you may primarily have packaging waste, which will need a different container altogether.
How much waste are you producing in different streams?
As mentioned above, your business will be producing lots of different waste streams. Some will be more than others, depending on the type of business you are running. You will need to work out what type of waste you produce the most of before ordering the correct bins.
Depending on your business, some waste kinds will be produced in higher amounts than others. Knowing your business and quantifying the waste you generate can help you receive a more accurate bin and waste management quotation.
How often should your dumpsters be emptied?
You may need your bins emptied on a regular basis if you are producing high quantities. If this is the case, you may need to factor in the additional charges this will cost you. If you upgrade to a larger container for fewer frequent collections, it will be more cost-effective. If your container is continually overflowing, you should consider upgrading to a larger one; there are a variety of sizes to fit your waste requirements.
What factors should your company examine before hiring bins from a waste management company?
The main thing you will need to consider is how much space you have where you'll put your bins before buying them from your council or local waste management provider. If you just have a limited amount of room, the size of the container you may have will be limited.
Furthermore, the storage space must be accessible from the road for the waste lorry to empty the bin.
You may also like: Role Of Waste Removal Experts For A Healthy Environment
Image source: Shutterstock.com