Click here to get this post in PDF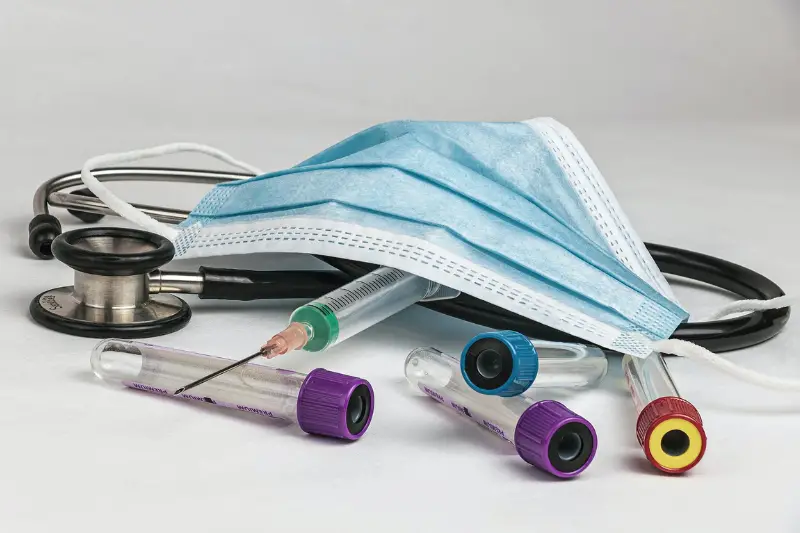 In a world grappling with the dual challenges of healthcare waste management and the need for sustainable development, impact investing emerges as a beacon of hope. It's not just about the returns anymore; it's about funding the future and making a tangible difference. As business professionals, we are uniquely positioned to drive this change, to invest in technologies that not only promise financial rewards but also contribute to a healthier planet. This is the essence of impact investing in sustainable healthcare solutions.
The Burden of Healthcare Waste
Before delving into the opportunities that lie in impact investing, let's paint a picture of the current scenario. The World Health Organization (WHO) estimates that high-income countries generate, on average, up to 0.5 kg of hazardous waste per hospital bed per day. When not managed correctly, this waste poses a significant risk to both health and the environment. Medical waste, especially sharps waste, is a critical concern due to its potential to spread infectious diseases.
The Role of Impact Investing
Impact investing is the golden thread that can weave through the fabric of sustainable healthcare, patching the gaps left by traditional funding mechanisms. It's an investment strategy that aims to generate specific beneficial social or environmental effects in addition to financial gains. This approach is particularly potent in the healthcare sector, where the need for innovative solutions to waste management is urgent.
Sustainable Healthcare Solutions: A Market on the Rise
The market for sustainable healthcare solutions is burgeoning, driven by a global awareness of the need for environmentally friendly medical practices. From biodegradable implants to eco-friendly medical waste disposal methods, the industry is ripe for investors looking to make a positive impact. By channeling funds into these technologies, impact investors can help scale up effective solutions that reduce the environmental footprint of healthcare.
Sharps Waste: A Pointed Problem
Sharps waste, which includes items like needles, syringes, and scalpel blades, is particularly hazardous. It's not just about the volume but the potential for harm. Diseases such as hepatitis and HIV can be transmitted through needlestick injuries, making safe disposal paramount. Innovative disposal methods can significantly reduce this risk, and they represent a prime opportunity for impact investment.
The Houston Example: A Case Study in Medical Waste Disposal
In Houston, the challenge of medical waste disposal is being met head-on with cutting-edge solutions. Companies in the region are pioneering methods to safely dispose of medical and sharps waste, turning a public health concern into an opportunity for sustainable growth. This is where the role of informed impact investing becomes crucial.
Strategic Impact Investing in Healthcare
Impact investing in healthcare goes beyond merely providing capital. It's a strategic approach that involves understanding the intricacies of the healthcare sector's waste management needs and investing in companies that are positioned to address these challenges effectively. It's about identifying those innovators who are not just chasing profitability but are also committed to environmental stewardship and social responsibility.
Identifying High-Potential Startups
The journey begins with identifying startups that are developing groundbreaking technologies in waste management. These companies are often at the forefront of innovation, creating products and services that can transform the way healthcare facilities handle waste. Impact investors can play a pivotal role by providing the much-needed capital to scale these solutions.
The Importance of Due Diligence
Due diligence is paramount. Impact investors must assess these technologies' potential environmental and social impact alongside their financial viability. This involves a thorough analysis of the company's business model, the scalability of the solution, and the potential for widespread adoption within the healthcare industry.
The Environmental ROI of Sustainable Healthcare Investments
The return on investment (ROI) in sustainable healthcare is twofold: there's the financial return and, crucially, the environmental return. By investing in companies that prioritize eco-friendly waste disposal methods, investors are contributing to a reduction in pollution and the preservation of natural resources, which can have a long-term positive impact on public health and the environment.
Measuring Impact: Beyond the Balance Sheet
Measuring the impact of these investments goes beyond traditional financial metrics. Impact investors often employ a set of criteria to evaluate the positive environmental and social outcomes of their investments, such as the amount of hazardous waste reduced or the number of healthcare facilities adopting more sustainable practices.
The Social Implications of Sustainable Waste Disposal
The social implications of investing in sustainable healthcare solutions are profound. By reducing medical waste, we're not only protecting the environment but also safeguarding healthcare workers and the wider community from potential health risks associated with hazardous waste exposure.
Creating Healthier Communities
Investments in sustainable healthcare technologies can lead to healthier communities by reducing the incidence of diseases transmitted through improper waste disposal. This is particularly significant in developing countries, where healthcare waste management systems are often inadequate.
Innovation in Medical Waste Management
Innovation is key to solving the medical waste conundrum. From autoclaves that sterilize waste without harmful emissions to biodegradable materials that replace plastic in medical products, the opportunities for impactful investment are abundant.
The Role of Technology
Technology plays a crucial role in the development of sustainable healthcare solutions. For instance, blockchain can be used to track and verify the safe disposal of medical waste, ensuring compliance with environmental regulations and building trust with stakeholders.
Global Trends in Sustainable Healthcare Investment
The trend towards sustainable healthcare investment is gaining momentum globally. As countries around the world commit to the United Nations Sustainable Development Goals (SDGs), there is a growing recognition of the need to invest in solutions that can deliver on these ambitious targets.
Aligning with Global Standards
Investors are increasingly aligning their portfolios with global standards for sustainability, such as the Principles for Responsible Investment (PRI). This alignment ensures that their investments are contributing to a global movement towards more sustainable and responsible business practices.
The Future of Healthcare: A Vision of Sustainability
The future of healthcare is one where sustainability is ingrained in every aspect of medical practice. Impact investors have the power to accelerate the transition to this future, creating a legacy of health and prosperity for generations to come.
The Call to Action for Business Professionals
As business professionals, we have a call to action to support and engage in impact investing. By directing capital towards sustainable healthcare solutions, we can drive innovation, foster a healthier environment, and build a more equitable society.
Conclusion: The Impact of Conscious Investing
In conclusion, impact investing in sustainable healthcare solutions is not just a financial strategy; it's a commitment to the future of our planet and its inhabitants. By funding technologies that help reduce medical and sharps waste, impact investors can play a crucial role in shaping a more sustainable and health-conscious world. It's an opportunity to be part of a transformative movement that values both profit and purpose, where the investments we make today can lead to a cleaner, safer, and more equitable tomorrow.
For those looking to delve deeper into the subject, authoritative resources such as the World Health Organization (WHO), the United Nations Principles for Responsible Investment (UNPRI), and industry-specific reports from organizations like the Global Impact Investing Network (GIIN) offer valuable insights and data on the intersection of healthcare, sustainability, and investment.
By embracing the principles of impact investing, business professionals can contribute to a virtuous cycle of health and wealth, proving that conscientious investments can indeed yield substantial rewards, both financially and ethically.
You may also like: 5 Likely Polluters of Your Air
Image source: Unsplash.com