Click here to get this post in PDF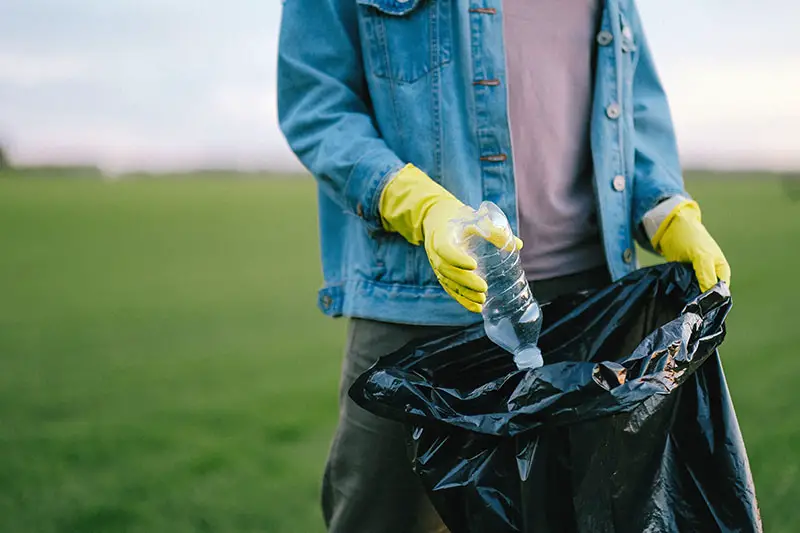 People are concerned about trash and its appropriate management even when they are working in an office, going to school to study, or working in hotels, restaurants, or any pharma firm. However, because waste management is such an important part for everyone, it may also harm the environment if adequate and safe garbage disposal is not taken care of. 
Because trash management is such a complicated process that needs a great deal of expertise about where and how to dispose of various types of waste, rather than hiring one person to handle it all, you should engage a waste removal professional to make your environment and company space safer and greener.
As a result, we have outlined several key role of waste removal experts for a healthy environment and how they play it. 
Role Of Waste Removal Experts For A Healthy Environment
1. Improves Air and Water Quality 
When we consider the garbage and how it might harm air and water quality if not properly disposed of, we should be worried. When garbage is not properly disposed of or is disposed of in water bodies, it can affect the ecosystem as well as the health of those who live nearby. 
As a result, waste removal experts are called upon. These experts know how to sort garbage and dispose of it individually so that it does not affect the environment or people, ensuring that the air and water quality is maintained and that the water does not get polluted with illnesses.
2. Conserves Natural Resources
Another benefit of good trash removal to the environment is the conservation of natural resources. This occurs when the need to employ existing resources and the necessity for raw materials to manufacture new products is reduced, all of which occurs when garbage is reused or recycled.
For example, if we require more paper, the waste paper may be recycled, resulting in the production of new paper rather than the chopping down of trees. As a result of waste paper recycling, the paper is reused, and the demand for raw materials is avoided or postponed.
However, how to recycle is a question that most ordinary people are unable to answer. As a result, when you hire a waste removal company, you can be certain that they will transport waste like plastic bottles or papers to recycling facilities where they may be reused and repurposed to create something new rather than utilizing fresh raw materials.
3. Conserves Space in Landfills
When you engage a garbage disposal professional, the one thing they know is how to properly and safely separate waste, which means that the environment and humans are both safe. 
However, it is crucial to note that when garbage is properly disposed of, relatively little waste ends up in landfills since the majority of the plastic and hazardous materials have already been disposed of to a location where they will be recycled or handled. This allows landfills to be preserved while ensuring no dangerous substances are created.
4. Enhances Sustainability 
When you manage waste, you improve sustainability and can only do so if you have complete control over your waste management. This also covers how you reuse or recycle your waste materials to benefit both you and the environment while providing no risk to the environment. 
So, why would you engage a garbage disposal specialist for such a long-term solution? On the other hand, experts or professionals who dispose of garbage ensure that the waste is used as efficiently as possible to avoid environmental harm. As a result, it entails sending them to be recycled so that they may be reused, just as we did with the plastic bottle and paper.
5. Reduces Greenhouse Gas Emissions
Have you ever heard of garbage being used to create energy while being safely disposed of? If you are unfamiliar with terminologies like energy from waste or EFW facilities, we are here to explain them to you. When we expand our recycling and composting, we create electricity from waste facilities, which helps reduce the amount of space in landfills while lowering greenhouse gas emissions. 
Garbage-to-energy energy supplies you with a way to dispose of waste while simultaneously generating electricity. This is accomplished with the aid of some EFW facilities, which receive garbage and burn it in a controlled atmosphere before generating energy from it.
Once the trash is converted to power, it is sold to utilities and supplied to residential, commercial, and industrial customers at the same time. All of this contributes to reducing greenhouse gas emissions, and as a result, you want a garbage removal firm that can assist you in disposing of such waste while also offering some value to the citizens of the city through waste disposal facilities.
Choose a Waste Removal Expert
When you think of living a green and clean city life, the first thing that comes to mind is surely trash management, since the better waste management is, the better the environment will be, free of germs, illnesses, poor air quality, and a reduction in natural resources. 
But how will you manage all of this without the assistance of a trash disposal specialist who may be more knowledgeable about all of this and how to correctly manage garbage in order to maintain a clean and safe environment? 
You must realize the importance of such specialists in ensuring that garbage is separated in such a way that it can be disposed of and recycled.
As a result, we have outlined some of the key roles of waste removal experts for a healthy environment, including how they assist in managing and recycling waste so that natural resources are maintained, and the environment is protected.
Proper rubbish removal London company like Quick Wasters will ensure that all the wastes are collected and disposed of safely from your home and workplace. Waste management is an important component of ensuring that the environment is clean because when the environment is clean, illnesses are less likely to arise, and people's health is improved. As a result, we'll also see a decline in the number of patients.
You may also like: Switch to Green Energy to Save Cash and the Environment
Image source: Pexels.com