Click here to get this post in PDF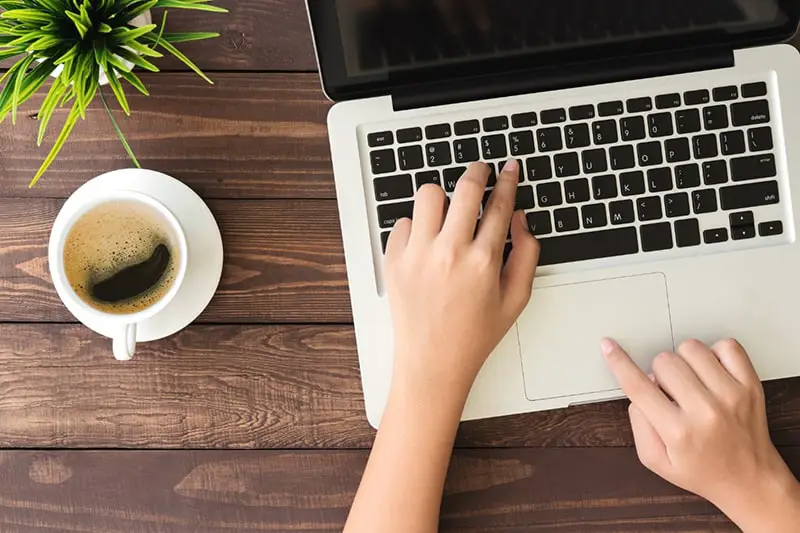 You're working hard on your project and getting…so…sleepy…
But wait—can you take a nap right now? Are you on track to your daily goal? Do you just need a little motivation to keep going?
Well, you don't have to keep guessing. We're not in the middle ages anymore! In this modern world full of digital tools, you can use productivity apps to help you streamline your workload.
With these apps, you can schedule your breaks, stay motivated, and focus. Think of these as a gift from your current self to your future self. Once you get into a rhythm of getting work done, you'll feel more confident and capable of tackling whatever you set your mind to.
Here are our favorite types of productivity apps and why we love them:
1. Timer Apps
Putting yourself on a timed schedule might seem like the least appealing way to get your productivity on track. You might be worried that you'll be micro-managing yourself, going through work like a set of drills.
In reality, though, a timer app can create a calm, focused environment. This is because it takes out the constant guesswork of trying to figure out when you should take a break and how much you've accomplished in a certain part of your day.
There are a few different types of timer apps. A classic one is the Pomodoro method type, which has alarms on a routine of alternating work and rest sessions. Another type of timer app is one that figures out how much time you spend doing various tasks and activities.
And you don't have to choose one type over the other. These apps can work together! For example, you can use one app to help you assess your typical working style, and then use another to create a schedule based on how long it takes you to do different things.
Let a Budget Set You Free
You can think of timer apps as a way of "time budgeting." When you make a personal finances budget, you aren't trying to put lots of pressure on yourself (or at least, you shouldn't be). You're giving yourself the space to spend what you want when you have the money, rather than feeling vaguely guilty every time you buy something.
With a timer app, you can treat your available time in the same way. These apps will allow you to create a work-rest schedule that builds breaks into your routine. This way, you can rest during your breaks without feeling nervous or guilty.
Little By Little
The other great thing about timer apps is that they help you break down a large task into smaller chunks of time.
Writing a long business report might seem like a challenge you'd rather avoid, while a 20-minute writing session feels much more manageable. Do enough of these short sessions, and you'll be well on your way to completing your big goals.
2. Motivation Apps
Sometimes, all you need in order to get into the right mindset is a little motivation.
If you're into role-playing games (RPGs), you might enjoy an RPG-style motivation app that gives you virtual rewards whenever you finish a task. It might sound a little corny, but there's a reason why these games are so popular. They set you on a path toward a certain goal, and they make accomplishments fun.
But if that's not your style, you might be interested in a more elegant type of motivation app instead. There are apps out there that can present you with inspirational quotes at strategic times.
Lots of other productivity apps will have a motivating feature built-in. Whether that's virtual tokens, a pretty sound, or a 'celebration' animation, these little features can go a long way in reminding you to appreciate the hard work you've done.
3. Focus Apps
When you need a sense of calm in order to focus on what you need to do, a great app can be an amazing tool.
Some of these apps are focused on removing distractions. These apps will monitor your activity on your phone or computer and prevent you from leaving your main task. You might even be able to customize it to 'blacklist' websites and apps that would otherwise derail your productivity.
Other focus-style apps will provide you with a nice environment to work in. This could include nature sounds, calming music, or white noise. Once you get used to these sounds as part of your work environment, they can help put you in a productive mindset.
4. Notes Apps
One of the most popular types of productivity apps is an app for notes. Of course, you could always use a pen and paper. But taking notes on a digital program will give you some added functionality.
For one, it helps you save everything in one place.
Have you ever been in a situation where you've dedicated a certain notebook to a task, but found yourself without it one day and wrote on a random piece of paper instead?
If this happens to you often, you might end up with a bunch of loose papers that are hard to keep together. With an app, though, you'll almost always have your 'paper' with you. Bonus points for an app with cross-functionality, so you can open it on your computer, phone, or tablet.
And when it comes to re-reading and combing through your thoughts, you'll get a lot more options with digital text. You can do a quick search to find the exact word or phrase you're looking for. And if you come up with new ideas along the way, you can insert them right where they need to go.
Finally, apps for notes often come with multiple organization levels. You can make separate folders for different trains of thought, while still keeping everything in one place.
5. Advanced Productivity Apps
All of the apps mentioned so far have been replacements for things you could otherwise do with non-digital tools. The apps just make these tried-and-true methods more comprehensive and easier to implement.
But if you're wondering about innovations in the digital world of productivity tools, we've got you covered.
For example, you can get some apps or browser extensions that change the way you read text on the screen. With these, you can turn text into color-changing text for easier reading, or change the font to something more readable.
You can also use something called a dropzone to create shortcuts on your computer and help you streamline your workflow. A computer itself is a great tool for work, but once you customize it to fit your needs, you'll be meeting goals like never before.
---
Growing Your Business with a Mobile App
---
Let's Get Working!
Your work sessions don't have to be tedious, and you don't have to spend a lot of time organizing to make it better. With productivity apps, developers have done the organizational work for you. All you have to do is choose your favorites, integrate them into your lifestyle, and get to work!
And for more tips on accomplishing your goals in this age of technology, check out the rest of our site!