Click here to get this post in PDF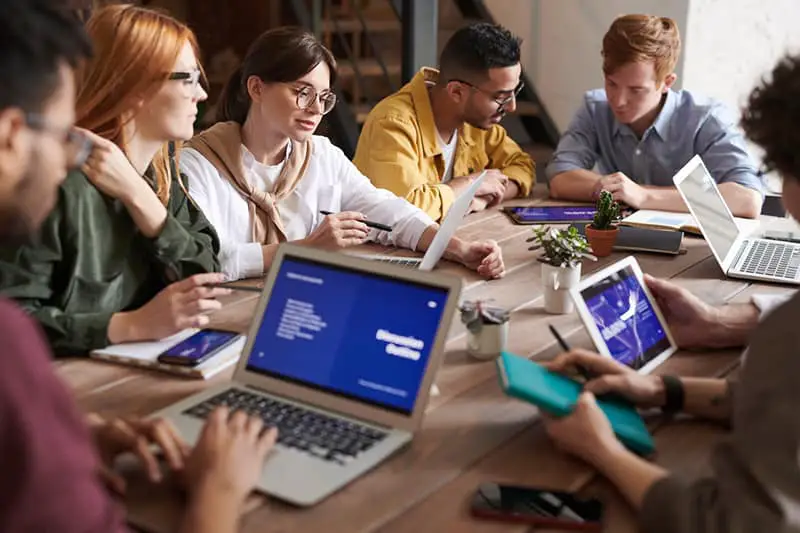 Meetings can occur for a multitude of reasons. From major business decisions to scheduling a few social media posts, and everything in between; in modern business, meetings are just a way of life.
With so many meetings occurring in our day-to-day work lives, it's important to ensure that when you run a meeting, it is productive. And, the best way to have a productive meeting, is to ensure that it runs effectively.
Types of meeting
There are many types of meeting that pop up during business. However, the most common types of meetings are:
Sales and conference meetings – a sales and conference meeting most typically happens within a business that employs multiple sales staff. The purpose of the meeting is largely focused on how and where to focus efforts to generate more sales.
Internal staff meetings – an internal staff meeting is usually arranged in order for management to inform staff members of any changes or current goings-on within the company. Internal staff meetings also often require input from staff.
Team building meetings – team-building meetings are intended to be fun, and an opportunity for staff to let their hair down and improve relationships between colleagues.
Innovation meetings – innovation, or brainstorming meetings are one of the more creative types of business meeting. Innovation meetings are often arranged to help drive and influence strategy or to combat an underperforming area within a business.
How to prepare for an effective meeting:
Location
No matter the topic or purpose of a meeting, the location in which it is held is vital. Picking a suitable and easily accessible location helps to ensure that all required participants can join you.
Meeting Room
Selecting and preparing the room for your meeting is a critical part of ensuring it runs smoothly. If you don't have the ideal premises to host the meeting at your office, then hiring a room is always an option. For example, MAC's conference rooms for hire make for a great space to host larger sales conferences. If you have your own conference room for the meeting, it's always best to tidy up and make it look professional. You wouldn't want to look unserious during crucial meetings. It's also a great idea to invest in smart tint for conference rooms to avoid distractions in a busy work environment.
Agenda
The meeting agenda! Arguably the most pivotal part of running an effective meeting. By setting a clear agenda and ensuring that participants receive a copy of this prior to the meetings ensures that everybody is on the same wavelength and avoids any potential confusion.
How to run an effective meeting:
Follow the agenda
If you have gone through the effort of scoping out and setting a clear agenda, then it's imperative that you stick to it during the meeting. There are often people within meetings who try to digress and take the topic off on a tangent (we all know one); however, sticking to the agenda ensures that the meeting flows as you wish.
Leave with clear, actionable tasks
Finally, to leave the meeting knowing it has been effective, you must leave with clear actionable tasks. These tasks, when completed, should take you closer to your overall goal – and the reason that you organised the meeting in the first place.
You may also like: 10 Tips for Running Efficient Meetings