Click here to get this post in PDF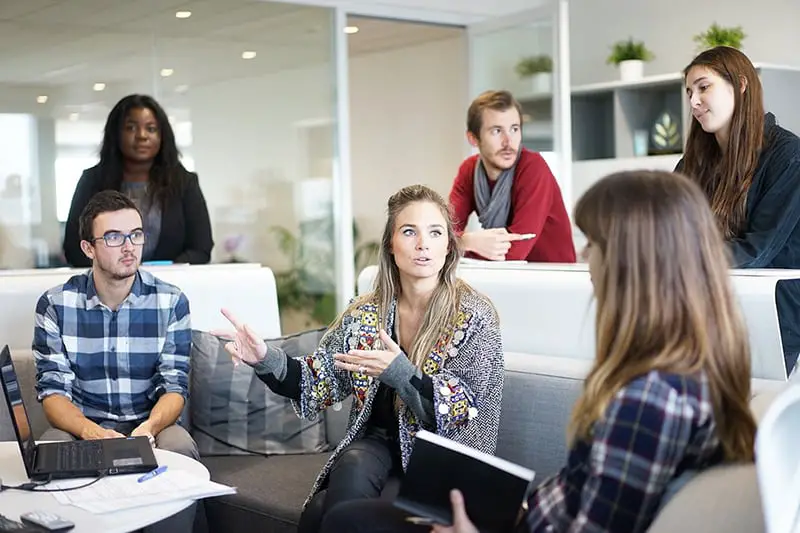 When you are managing an office full of people, you need to make sure that everyone is working to their best ability. Without productivity levels being high, deadlines can be missed, and you will be the one to take the fall. On top of this, higher productivity levels often mean higher profits, and this can lead to further rewards for your team.
If you are struggling to increase productivity in the workplace then you are in luck as we have put together some tips for you.
Cut Down on Meetings
How many meetings do you have every single day? Meetings can kill productivity and can waste a lot of time. Many business owners and leaders think that they need to have meetings every day to keep their team on track, but this is not the case at all. If you can, cut down on as many meetings as possible and only schedule in those that are vital. With more time on their hands, your team will be able to be more productive.
Create A Break-Out Area
While offering more breaks might not seem like the kind of thing that would increase productivity, you'll find that it can actually have a large impact. Your team need to have time to relax and they need the right place to do it. This is why we think that you should consider creating a break-out area that the team can use to get away from their desk. This area should include comfortable seating, kitchen supplies and some high-quality coffee like options available from Chino Coffee.
Set Goals
The next tip that we have for those who want to increase productivity in the workplace is to set some goals. If your team don't have anything to work towards then they are going to struggle to stay on track. Goals are really easy to set but should be done with the help of your team to make sure that they are achievable. When setting goals, make them clear and measure success as you go. Make sure to celebrate when goals are met!
Rearrange the Seating
Finally, if you want to increase productivity in the workplace, you should try to rearrange the seating in the office. You might find that certain team members have a habit of distracting each other and this can be problematic. On the other hand, you could find that your team are too far away from each other and this limits communication. Try to come up with the ideal seating arrangement and don't forget to get some feedback before making any real changes.
Get Started
Making your team more productive is not as difficult as it sounds. If you are hoping to increase your profit and your output, then you should take on board some of the tips that we have given you in this article. Think about setting some goals and introducing a break-out area that will give your team somewhere to rest.
You may also like: Preparing and Running an Effective Meeting – What do You Need to Take into Account
Image source: Pixabay.com