Click here to get this post in PDF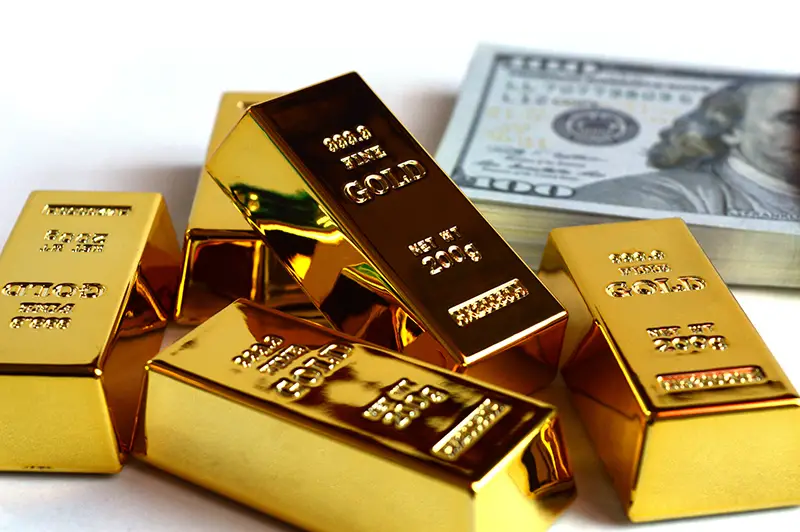 Are precious metal investments good for retirees? Many people are asking this question because they are concerned about the future of their retirement funds. As a result, they are thinking about investing in gold, silver, and other precious metals alongside their pensions and property investments to help ensure their financial security. But before you make any decisions about your retirement, it's important to know what you're getting into. Read on for some information about the benefits of investing in precious metals.
Gold is a valuable asset for retirees
Gold is one of the most popular investments for retirees. With its long history as a form of currency, it's no wonder that many are considering adding it to their retirement portfolios. However, gold's value can be unpredictable, so it's important to do your research before investing.
Investing in gold is an attractive option for people concerned with inflation and deflation. Inflation causes prices to rise over time, reducing the purchasing power of savings. Precious metals like gold and silver are good options to help shield your savings from these effects.
While gold and other precious metals are a good way to protect your wealth, they aren't a perfect solution. They're still risky investments. Plus, you'll have to be mindful of the tax implications. You'll likely have to pay taxes if you sell gold for a profit.
Gold is a volatile asset
Gold is a popular investment for retirees because it can provide stability during economic uncertainty. But it also comes with a high degree of risk. That's why it's important to keep track of your investments.
Gold has a long history of holding value, and it has performed well during times of political turmoil and economic stress. In addition to its long-term value, gold can offer investors a diversification benefit.
While gold prices have risen steadily over the past few years, they still fluctuate. This volatility is common with many asset classes. The best way to protect your retirement portfolio from the potential downside of gold is to rebalance it periodically.
When buying gold, it's important to consider the fees that come with investing in precious metals. Many investment companies charge very high fees. You should also be aware that selling your gold for profit can result in tax liability.
Gold is a hedge against inflation
Gold is a popular choice for retirees looking to hedge against inflation. It is a safe haven for the long term but volatile in the short term. If you are thinking about buying gold, you need to understand the benefits and risks of the investment.
Although you may be tempted to invest in gold as a hedge against inflation, you should take a moment to consider your goals and risk tolerance. You might be pleasantly surprised by the returns you receive.
However, if you are a retiree with a fixed income, you might want to consider another investment option. For example, real estate investment trusts (REITs) can provide a reliable income stream.
Unlike a REIT, you do not have to worry about your retirement nest egg becoming depleted because of inflation. Treasury bills can protect your hard-earned money from inflation, but you have to hold them for a certain amount of time.
Gold IRAs
When you are retired, you may want to invest in a precious metals IRA. This is an account that allows you to store and invest in gold, silver, and platinum. These assets are considered to be good hedges against inflation and market uncertainty.
The best companies will provide educational resources to help you understand what to expect with a Gold IRA. They will also walk you through the process and will offer you unbiased information and customer support.
Before investing in a Gold IRA, you should be sure to research all companies offering this type of retirement savings. You will need to decide how much to invest in your account. It is recommended that you keep a minimum of five percent of your total investment in gold and other precious metals.
Silver is not your answer to a financially stable life
As you plan for retirement, you are probably racking your brains trying to figure out how to fund your golden years. Luckily, there are some cool tips and tricks to help you squeak by on a shoestring budget. For example, the secret to success is to avoid overextending yourself in the first place. The best way to do this is to enlist the aid of a financial planner. Most reputable financial planners will recommend an initial consultation and a budgeting session. Afterward, you should be in good hands. Having a sound financial game plan will not only make your golden years more enjoyable, but it will also give you peace of mind knowing that you won't go broke. This is particularly important if you have children or pets.
You may also like: Gold Investment 101: 4 Things To Know Before Investing
Image source: Depositphotos.com