Click here to get this post in PDF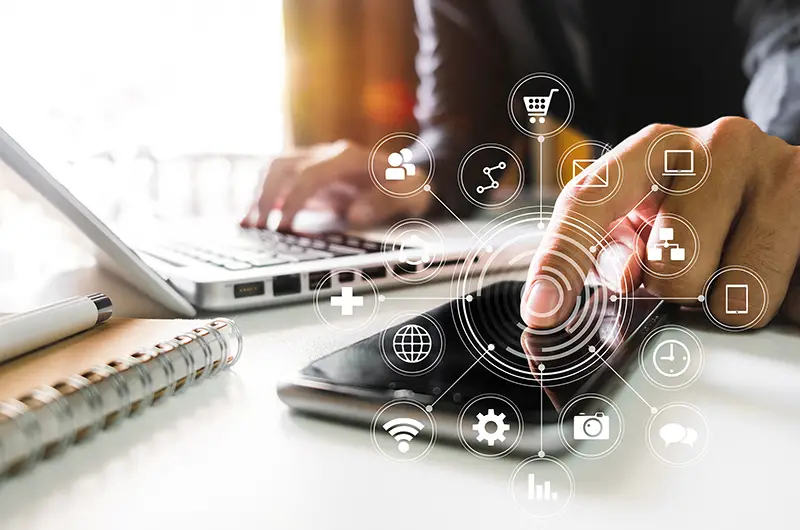 Digital marketing strategies ranging from SEO to pay-per-click (PPC) can significantly boost your results. OptinMonster reports that email marketing has a whopping 4400% return on investment. But to stay ahead of the competition, you need to go the extra mile and do things a little differently. Specifically, you should develop a customer-centered campaign. 
Designing an effective ultimate strategy first digital marketing strategy requires you to understand your business, products, and consumer demographic. Remember, you have to get it right the first time. Otherwise, you're setting yourself up for failure. 
Now here is how you develop an excellent digital marketing campaign. 
1. Create a Buyer Persona 
Building the buyer's persona is the first step and perhaps the most important. You must know who buys your product and why by doing interviews and collecting data through research. Making assumptions will make your strategy fall flat. Ideally, you need to consider different clients, their quantitative and demographic data such as age, income, and location, and incorporate psychographics and quantitative information such as interests, goals, and challenges. 
Understanding the demographics, pains, emotions, speaking their language, and cultural awareness will help you create a valuable and accurate buyer persona. Unique partnerships with influences and strategy first digital marketing can also help you create a robust profile. 
2. Choose Suitable Digital Marketing Tools Based on Your Goals 
Your marketing goals should be in tandem with your business targets. For example, if your business goal is to boost revenues, your market goals should seek to improve your lead generation. This means that you need the right digital tools to measure the success of your strategy, determine what works and discard or improve what doesn't. Ultimately, you have a refined campaign that meets your business and market targets. 
Luckily, there is a tool for every problem, whether it is poor search engine ranking or low social media conversions. However, you will have to experiment with different tools.
3. Pay Attention to Competitors' Tactics
Spying on competitors is not a blackhat method. It is one of the ways you can refine your strategy to set your business apart from the rest. Essentially, it does not mean that you replicate competitors' strategies, instead, pay attention to their ad placement and messaging. What gives you a competitive edge? Put yourself in your customer's shoes and evaluate what presents you as an authority or why they choose your product. After identifying which unique proposition is selling, incorporate your differentiators into your marketing campaigns. 
4. Audit Your Existing Campaigns
Every marketing strategy requires you to have your own content. Whether it is social media posts, blog posts, or product descriptions, this content helps convert visitors to customers and increase brand visibility. For instance, SEO can boost traffic and online presence. 
Now audit the content and determine which will help you attain your target. Start with the existing content and rank it according to performance in regard to your goals. Also, audit your earned and paid media campaigns. This will help you identify gaps. After evaluation, you can make informed decisions to refine the campaign or scrap it and develop a new strategy with better yields.
5. Automate Marketing and Use Experts
Thanks to technological advancement, there are numerous tools you can use to automate your marketing strategy. Automation of lead generations and content marketing can do wonders for your strategy. In fact, various platforms offer automation tools like sales CRM that you can integrate into your tools for the best results. 
Better still, use digital marketing experts to enhance your strategy. They possess social and analytical skills and boast extensive experience and expertise, which helps them identify a target audience with ease and advise a proper campaign that targets your customer's needs. 74% of Conversion rate optimization boost sales. Marketing is complex, and hiring experts save you time as you learn and grow. 
Conclusion
After planning and research, it's time to tie up your digital market campaign. Ensure it incorporates clear customer personal profiles, owned content, targets that are specific to digital marketing, and audit the existing media. Additionally, it is prudent to use marketing experts to create a tried and tested Strategy First Digital Marketing. Now put your strategy in action and watch your results change for good. 
You may also like: Why Do You Need Digital Marketing for Successful Business?
Image source: Shutterstock.com