Click here to get this post in PDF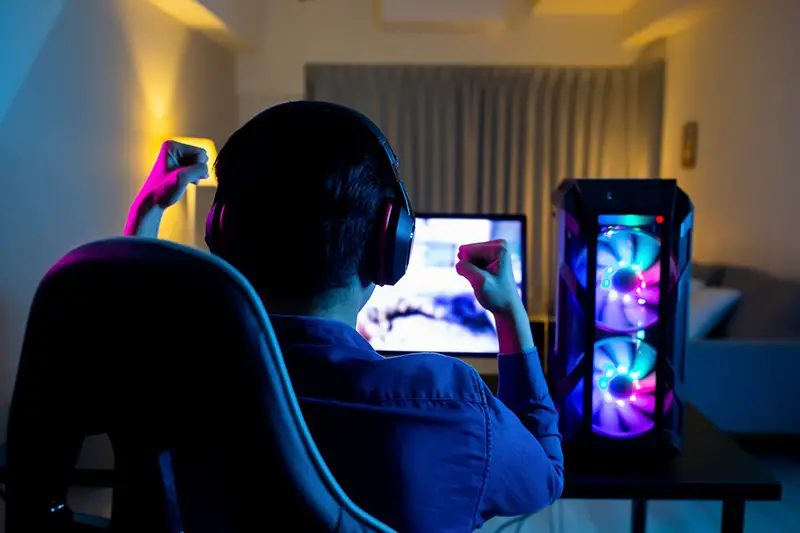 It's no secret that games are fun. We all love to play them, and it's shown that many adults enjoy exploring these builds in diablo 2, playing shooting games like Call Of Duty with a group of their friends, or creating their own little world in The Sims, among many others. But playing games can help you accomplish tasks and goals more effectively, boost your creativity and problem-solving skills, and increase productivity. In this article, we'll explore the benefits of gameplay at work and provide tips for incorporating it into your daily routine.
Game Play Improves Financial Literacy
Playing games isn't just for kids – adults can benefit from them too! Research has shown that incorporating games into your workday can help you become more productive, creative, and skilled at solving problems. From online financial games to crosswords and chess, there are many ways to tap into the brain-boosting power of play. So the next time you're feeling stuck or uninspired at work, consider taking a break to engage in some fun and challenging gameplay – your brain (and your productivity) will thank you!
Games can strengthen teamwork in the workplace.
Games can help you work together more effectively. Games are great for building teamwork because they help people to understand each other better and communicate more effectively. In addition, games can make your team feel more connected and united than ever!
Games facilitate learning.
Games can help you learn a variety of skills, including how to:
Manage change. Games that require players to make decisions and take action in response to changing circumstances are great for developing decision-making abilities.
Solve problems. Whether learning how to sequence cutscenes or identifying the logic behind a complex puzzle, games invite us into their worlds so we can explore our creativity and problem-solving skills in new ways.
Games reduce stress — for players and non-players.
There are several ways in which games can reduce stress for both players and non-players:
Games provide an opportunity for relaxation and enjoyment, which can help reduce stress and improve overall well-being.
Games can distract from daily stressors, allowing players to forget their problems and focus on something more enjoyable temporarily.
Games can also provide a sense of accomplishment and mastery, boost confidence and self-esteem, and help players feel more in control of their lives.
Games can promote social interaction, provide a sense of connection and support, and help players feel less isolated and stressed.
For non-players, simply being in the presence of others who are playing games can have a positive effect on stress levels. The laughter and social interaction associated with gameplay can be contagious and create a more positive and relaxed atmosphere.
Games help you perform better under pressure.
Games are fun, but they also can help us learn how to deal with stress and pressure. This is because games are designed around rules that force players to work together towards a common goal. When we play games, our brains become engaged in the activity at hand—which can help us focus on what's most important: winning! Games also require teams of people working together toward a common goal; this involves communication between teammates and strategic thinking on behalf of everyone involved. It's no coincidence that many great companies use video game environments in their workplaces (including Google). 
Conclusion
In conclusion, incorporating games into your workday can benefit individual and team productivity. From reducing stress and promoting relaxation to improving problem-solving skills and financial literacy, there are countless ways that games can help you achieve your goals at work. So next time you're feeling stuck or uninspired, consider taking a break to engage in some fun and challenging gameplay – you might be surprised at the positive impact it can have on your work performance. Just be sure to find a game that fits your team's needs and introduce it in a way that doesn't intimidate or exclude anyone.
You may also like: What Is Financial Planning, And How Can You Create One?
Image source: Depositphotos.com