Click here to get this post in PDF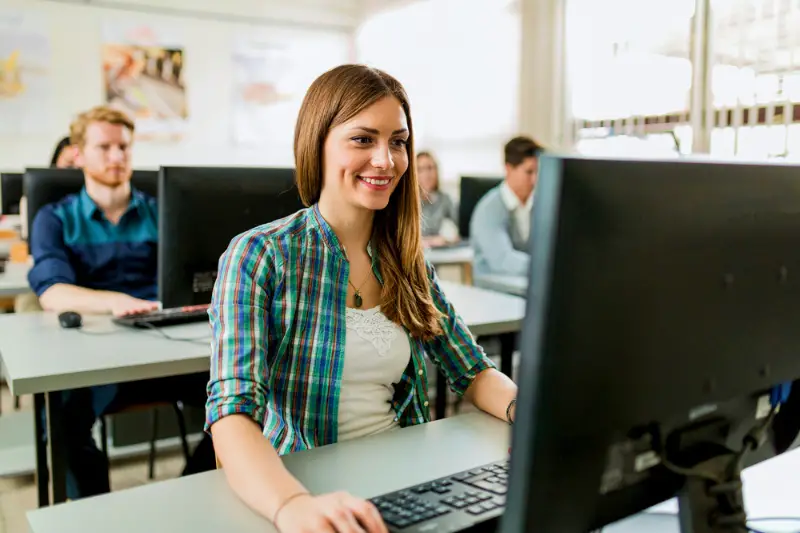 In the realm of education, the focus has long been on evaluating how well students retain information and acquire essential skills. Enter authentic assessment—a powerful approach that not only prepares students for career success but also fosters more meaningful learning experiences while nurturing their growth and competencies.
Deciphering Authentic Assessment
What is authentic assessment, and why should you consider integrating it into your educational toolbox? At its core, authentic assessment entails evaluating students by immersing them in activities that demand the practical application of their knowledge and skills within real-life scenarios. This means moving beyond the traditional realms of essays and exams and delving into tasks like simulations, role plays, real-world assignments, or assessments within actual workplace settings.
Contrasting Traditional and Authentic Assessments
In the world of education, traditional assessments, such as standardized tests and multiple-choice quizzes, have been the norm. These assessments, while convenient to grade, often fall short in measuring a student's ability to apply their knowledge beyond the immediate testing environment. Students might memorize facts for a test but forget them shortly after.
Authentic assessments, on the other hand, enable students to contextualize their learning and understand how theoretical knowledge applies to real-life situations. They require students to draw upon their knowledge and skills to engage productively and solve problems, showcasing their true capacity and competency levels.
Crafting Authentic Assessments
Creating an authentic assessment begins with a fundamental question: "What should my students be able to do?" This query serves as a compass, guiding the breakdown of your assignment into various elements: the desired standards, the tasks students must perform, the criteria, and the rubric for scoring. Authentic assessments aren't confined to the limitations of a sheet of paper; they can encompass debates, group projects, plays, speeches, presentations, experiments, or any creative endeavor that empowers students to demonstrate their learning. The ultimate objective is to assess whether students can apply what they've learned in real-world scenarios.
The Compelling Advantages of Authentic Assessment
Authentic assessments offer a plethora of benefits when compared to traditional evaluation methods. They excel at assessing students' higher-order thinking skills, including critical thinking, communication, collaboration, and problem-solving. Unlike traditional assessments that often lead to short-term memorization, authentic assessments engage students by incorporating feedback through self-assessment, peer evaluations, and instructor reviews.
According to the NACE Job Outlook Study, 57% of employers express concerns about recent graduates lacking proficiency in these vital skills—a shortcoming often attributed to traditional modes of learning and evaluation. Authentic assessments bridge this gap by integrating real-life tasks, steering clear of the "A, B, or C" multiple-choice circle, and offering a genuine glimpse into how students can apply these skills in practical settings. These assessments foster academic integrity, ensuring that students genuinely retain the knowledge imparted to them—an essential aspect, especially in an era where generative AI tools like ChatGPT tempt students to sidestep authentic learning experiences.
Navigating Challenges
While authentic assessments bring numerous advantages, they aren't without their challenges. Grading them can be more intricate due to their grounding in messy real-world scenarios. Instructors must devise unique methods for evaluating a student's grasp of complex concepts. Additionally, finding the right tools for authentic assessments can be tricky, as these assessments often rely on technology like video. However, technology also enables students to showcase their skills from diverse locations, such as labs or classrooms where they engage in student teaching. With video, instructors can assess students by providing personalized, time-coded feedback that supports continued learning and mastery.
Exploring Authentic Assessment in Action
Authentic assessment revolves around real-world examples, creating assignments that empower students to demonstrate their knowledge and skills. For instance, a business student might deliver a speech or present a lesson, with self-assessment, peer review, and instructor feedback evaluating their communication skills. Another example involves using video to create slideshows or presentations, where students present their research and subject knowledge. The assessment focuses not only on completing the assignment but also on the demonstration of skills.
So, what is authentic assessment? It's a robust evaluation of a student's ability to apply their learning in ways that align with the demands of the workforce. Authentic assessments go beyond assessing a student's knowledge at a single point in time; they equip students with the skills needed to excel in their future careers. In essence, they empower students with a deeper understanding of the subject matter and enhance their work readiness.
You may also like: How to Stand Out in Education-Related Job Search
Image source: Depositphotos.com