Click here to get this post in PDF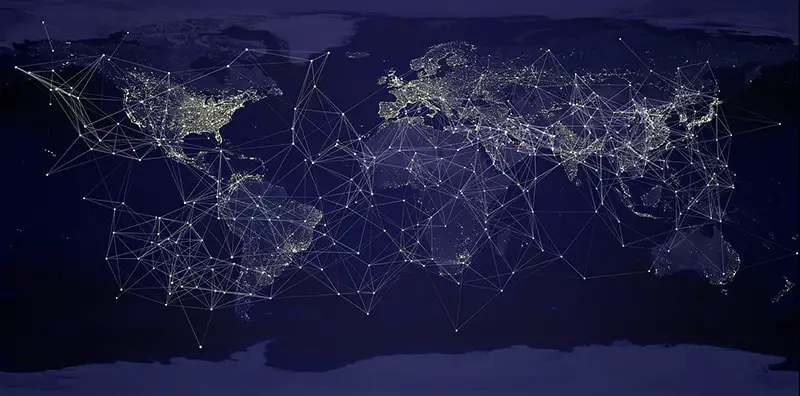 Technology has become vital to successful businesses. It can be a key differentiator that gets you ahead of the competition. When it comes to the innovations that enterprises are leveraging right now, Geographic Information Systems (GIS) emerges as a winner. Essentially, the technology captures, analyzes, and leverages spatial information to deliver insightful data. The interesting part is the way businesses can use this data for better decision making. More and more companies are adopting this technology right now; as it serves organizations in both the public and private sectors, from state governments and municipalities, to civil engineering firms, utilities and telecom providers, and even retail companies. Getting Online certificate in GIS will open a lot of opportunities for you. Let us explore the opportunities that this amazing technology brings for businesses.
Greater efficiency
For asset-intensive industries such as the public sector, utilities, and transportation, the visibility of business objects is vital. With GIS, it becomes possible to track and visualize all the business assets on maps. This enables organizations to take smarter decisions for better asset utilization and higher efficiency. Further, they can track when these objects enter and leave the defined geographical areas and how long they stay there.
Better communication
Perhaps the most obvious use of geographic information systems and geospatial data for businesses is in the form of better communication. This is particularly significant for organizations where there are people working in large numbers, in different teams operating in different areas. Further, it is helpful for keeping track of the security and welfare of the public and identifying critical situations anywhere across the world.
Disaster management
Another immense benefit that organizations can derive from this technology is disaster management. They have timely insights, which let them prepare better for emergency situations. The smart field engineering solutions offer useful data that enables them to identify location-based catastrophic events such as extreme weather and political situations. They can even match the path of a hurricane to the locations of warehouses and trucking routes and take the required preventive measures.
Customer segmentation
Customers matter the most for any type of business and knowing them better is the secret to success. GIS, coupled with big data analytics, enables organizations to understand their customers and segment them as well. Obviously, they can use the information to ramp up their marketing campaigns for increasing the engagement levels with the existing customers and attracting the new ones as well.
Cost savings
The most significant benefit that geospatial data can deliver comes in the form of extensive cost savings. Smarter decisions unlock productivity and efficiency for businesses and this is exactly what data can help them with. For example, supply chain companies can leverage geographical data to find the best possible routes for their delivery, thus cutting down fuel costs and saving time. At the same time, they can take the customer services and satisfaction to the next level.
If you have been considering the implementation of a GIS solution for your business, these benefits will clear any doubts. This is one investment that can help any organization, regardless of size, scale of operations and domain. It can actually make your company future-ready!
You may also like: How Digital Technology Innovations Affect Today's Society
Image source: Pixabay.com