Click here to get this post in PDF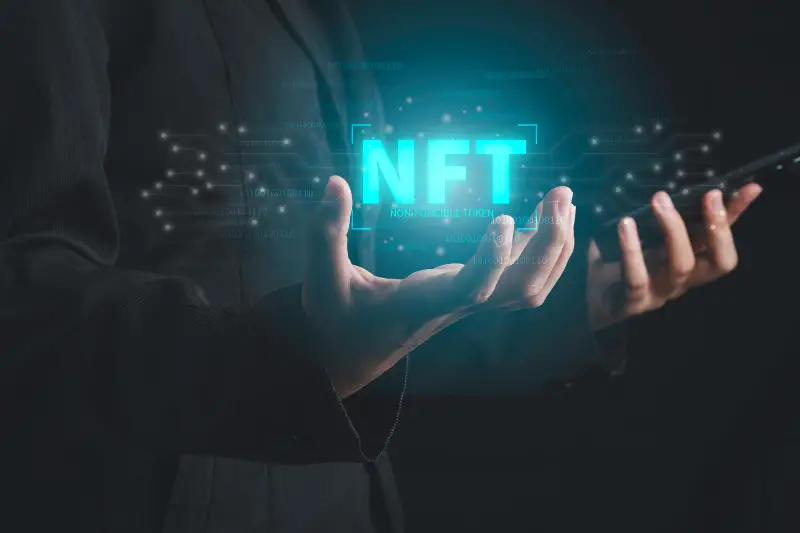 You must've come to this post to know more about the currently trending PFP NFT projects. You came to the right place! This post has a variety of information on PFP NFT, including:-
It's meaning
How it started
Verification of PFP NFT on Twitter
The arrival of Bored Apes Yacht Club
PFP NFT Community & It's benefits
Utility of NFT in PFP
What is a PFP NFT?
To understand the concept of PFP NFT, let's remember the fundamental meaning of Non-Fungible Tokens (NFT). They virtually represent ownership of assets such as digital art, domain names, in-game items, etc. It's like collectibles but not in physical form. They are digital collectibles.
Similarly, PFP NFTs are a collection of unique generative digital artwork. PFP stands for Profile Picture Non-fungible Tokens. These artworks are shoulder-length and reflect personal traits through different images like aliens, humans, ducks, toads, etc. The PFP generator will feature a person's face alongside the artwork suitable to their personal traits.
The success of PFP NFT projects such as CryptoPunks and Bored Ape Yacht Club assures that the future of PFP NFT is promising.
The Beginning of PFP NFT Projects
Social media users ran out of distinct and trendy profile pictures. So they started searching for something that would make their profile look outstanding and appealing.
Then comes PFP NFT projects which gave the users a chance to flaunt a unique profile picture owned as the non-fungible tokens. It makes them look digitally and technologically evolved.
The CryptoPunks PFP NFT project was the first to become famous and successful in auctions because of celebrity involvement. They offer your pixelated human character with accessories such as sunglasses, hats, etc., to make it look attractive.
PFP NFT Twitter Verification
The PFP NFT projects garnered more popularity when Twitter introduced a feature to verify that the user with PFP owns its NFT. You get a particular hexagonal border that indicates you as the owner. As of now, PFP NFT twitter verification is available to subscribers of Twitter blue only.
Bored Apes Yacht Club (BAYC) – The Most Successful PFP NFT Project
BAYC collection by Yuga labs arrived in April 2021 and disrupted the traditional media content models. This is because the images provided under this collection offer its owner various commercial rights, including creating content or merchandise using them and making money.
As of writing, BAYC is the most successful PFP NFT project. It was launched with 10.000 unique digital images with rare elements. These are basically humanized apes with exciting personalities. The commercial rights of the pictures are only one of the perks offered by Bored Apes.
They offer a plethora of other benefits, including providing other NFTs as rewards occasionally, a free dog NFT, and a serum that can be used to mint their own Mutant Ape Yacht Club NFT. These perks and benefits transformed BAYC into a community or club model rather than just owning the token.
These features help the Bored Apes Yacht Club to touch the sky-high prices. One more factor that makes them valued and expensive is the celebrity associations of Madonna, Jimmy Fallon, Eminem, and many others.
Conventional media might criticize the Yuga Labs for handing over the commercial rights of the intellectual property. But they don't seem to bother as they are indeed successful in making their brand stand out and successful by doing that.
Privileged Community Benefit
One of the key driving factors behind the massive popularity of PFP NFT is the community benefit. The value that the user pay is not only for a digital image. The user gets to flaunt the NFT ownership and becomes a part of a privileged community with digital awareness.
The drop mechanism of PFP NFT projects is also incredible. Thousands of PFPs are dropped at the same time. An algorithm ensures that the transfer happens through a bounded database. As a result, the owners of PFP NFT enjoy the benefit of exclusivity and being in a group of privileged owners.
Many advertisers began to leverage the brand-building opportunities in these PFP communities. PFP also opens the doors for optimizing mainstream crypto adoption.
Community Aspect of PFP in the Real World
The top brands such as Visa, Sotheby's, and Playboy have started testing the waters in PFP. They get to interact with numerous users with PFP non-fungible tokens in the PFP space, which are a part of a strong community. On the Twitter account of Visa, they displayed a $150,000 worth CryptoPunk NFT.
The entry of Fancy Bears in the PFP space also generated a lot of buzz. The community factor drives the sale of PFP NFT projects at such unbelievable prices without any promotions. 
The Utility of NFTs in PFP
Are PFP NFT projects merely a tool for changing profile pictures on social media, or do they have utility beyond that? No one pays thousands of dollars just to change their profile picture. There are many other benefits. For instance, you access their personalized products, make new connections, and discord chat rooms.
Advertisers, brands, and companies can use the NFT PFP communities as a platform for their brand building. Profile picture non-fungible tokens also help you position uniquely in the metaverse.
About the Author: 
Akanksha Malik is a content creator & digital strategist at Mesha – India's largest investing club & online community where the world's best investors gather to share ideas, discover fellow investors, invest in NFTs & crypto and compete in challenges for real money. She develops content to share her knowledge and insights helping her readers stay updated with the latest in fintech & investments, as well as cryptocurrency trends and upcoming NFT opportunities. Apart from being passionate about her work, Akanksha loves exploring architectural sites and different local dishes during her travels.
You may also like: The Definitive Guide to NFTs in 2022
Image source: Shutterstock.com