Click here to get this post in PDF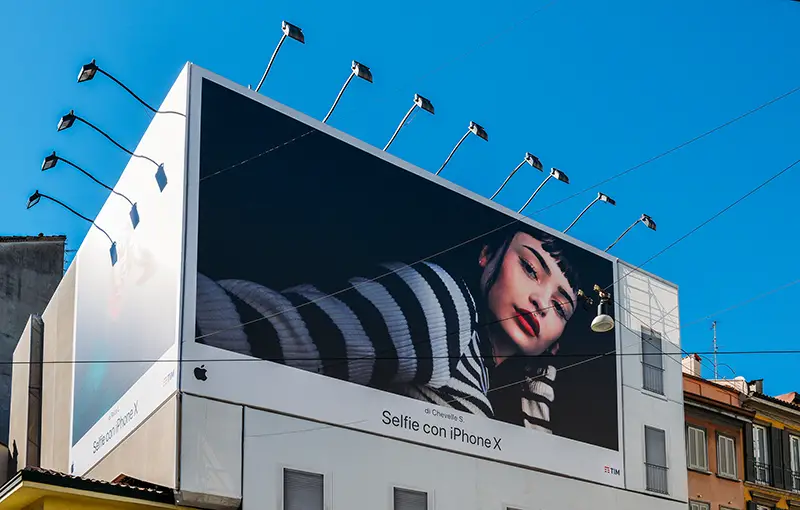 Out-of-home advertising can be all about the massive, but it can also be all about highly targeted precision forms of promotion. The exciting thing about OOH is that it offers something for most ambitions and most budgets. Let's see what's lighting people up in 2022.
Bouncing back
After two years of on-and-off lockdown, people have been released into the outdoors once more, and are now able to experience it without restriction. 
Advertisers haven't been slow to hit on this trend and have been eager to roll out OOH content to make the return to the outside an engaging (not forgetting commercially successful) experience. Companies that have needed guidance on how to do this have been using a number of sources of help, including Clear Start. 
There's likely to be a big growth in experiential marketing. This involves physical interaction with a real person or artefact in order to heighten brand awareness. It might be a display that's actually a machine dishing out free coffees, or it might be an actual coffee van. Either way, the further away OOH can make people feel they are from the dark days of lockdown, the better. 
Digital out-of-home
Of course, digital OOH (DOOH) is not brand new, but it's growing, and is set to continue. It now accounts for $16.1 billion of expenditure worldwide. 
Starting as just a means by which the same ad space could be used to accommodate more than one ad on a roll, smart ad boffins linked it to the internet and a whole new world of interactivity was born. Unforgettable innovative instances were launched on the public like the famous Pepsi Max bus stop ad. 
As technology progresses, it's expected that DOOH will fall within the budget of many more businesses, and the more widely it's used, the more interesting will be the ideas that are generated. The potential for interactive DOOH is stupendously exciting. 
Multi-storey story
Narratives are being explored more and more by advertisers, and OOH is no exception. The impact that OOH delivers can bring a story-based ad to life. Consider the potential of a sequence of scenes, delivered on a huge screen, or via a series of screens that somebody passes as they walk to work. 
The way OOH manages to hit otherwise unengaged prospects makes storytelling the ideal way of getting a message across. Those people waiting at the train station aren't doing much else. Give them something to divert them for a while. 
Looking local 
Some analysts predict that OOH will be much more about local factors. Smaller local businesses and enterprises will use it (as costs come down) but it will also employ local features in order for greater interactivity and embedding to occur. References can be made to neighbouring buildings, for instance. 
Using geo-targeting, OOH can deliver the most bang for its buck, by, for instance, directing people to the store branch that the ad is nearest to, as well as maybe highlighting some of the store's current offers. 
No end of trends
This has only scratched the surface of what's coming our way in 2022. Some of the most creative minds on the planet are currently engaged in bringing the next big OOH experience into being. So, keep your eyes peeled, and look up!
You may also like: Top Of The Billboard: How Large-Format Advertising Can Benefit Your Business
Image source: Shutterstock.com