Click here to get this post in PDF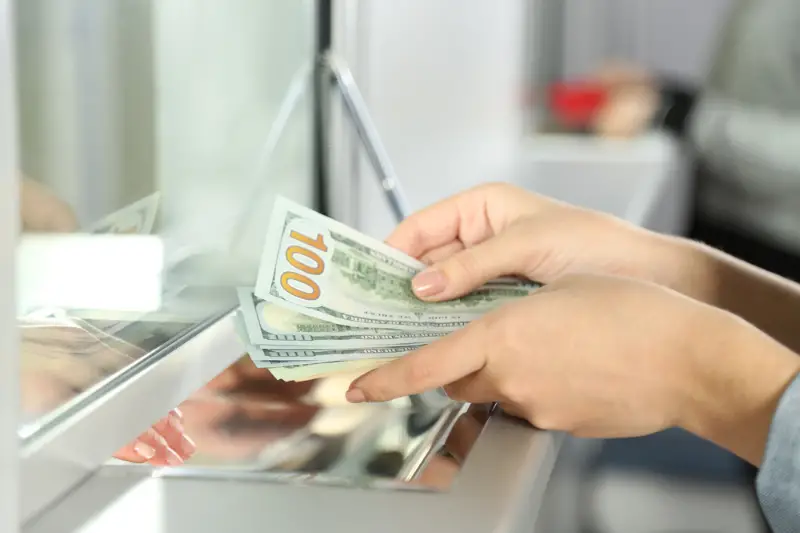 Are you an entrepreneur looking for a reliable business checking account? Sunnyside Bank offers the perfect solution: their Business Checking Account. This feature-packed account makes it easy to manage your finances, with features like free online and mobile banking, overdraft protection, and zero minimum balance requirements.
Further, customers get access to exclusive discounts on products and services – making Sunnyside Bank an ideal choice for small businesses!
With this comprehensive package of solutions at hand, you can take your business's financial future into its own hands – whether that entails growing existing funds or opening up new opportunities in line with your savings goals.
Are you Ready to explore all the ways Sunnyside can help you grow savings through their Business Checking Account? Read on to learn more!
Benefits of Opening a Business Checking Account
As a business owner, you have a lot on your plate – managing employees, keeping track of sales, and keeping up with industry trends.
Amidst the hustle, it's easy to let seemingly minor tasks, like setting up a business checking account, fall by the wayside. However, opening a dedicated account for your business can be hugely beneficial.
Not only does it separate your personal and business finances, but it can also help keep you more organized and make tax season a breeze. Many business checking accounts also come with added perks like overdraft protection and lower fees.
What You Need to Open an Account
Opening an account can be daunting, especially if you're new to banking. However, it's a necessary step in managing your finances and accessing all the benefits of having an account. In order to open an account, you'll typically need to provide some basic information such as your name, address, and date of birth.
You'll also need to provide some form of identification, such as a driver's license or passport. Some banks may require additional documentation, such as proof of address or income, but this can vary depending on the specific institution.
Regardless, with some preparation and effort, you can open an account that meets your financial needs and helps you reach your financial goals.
How to Set Up Online Access
In today's increasingly digital world, it's important to have easy and secure online access to your accounts. Fortunately, setting up online access is a breeze, and can be done in just a few simple steps.
First, check to see if your bank or other account provider offers online access. If they do, head to their website and click on the option to register. You'll need to provide some basic information like your name, address, and account number.
Once you've registered, you'll be asked to create a username and password. Be sure to choose a strong password that's unique to this account and features a mix of numbers, letters, and symbols.
From there, you'll be able to log in and manage your account from anywhere, at any time.
Tips for Making the Most Out of Your Business Checking Account
Running a successful business involves much more than simply overcoming the challenges that come your way on a daily basis. It requires savvy financial management, including making the most out of your business checking account. One way to do this is to choose an account that offers low fees and high-interest rates.
Remember to reconcile your account regularly to avoid unnecessary fees or errors. Another tip is to link your business checking account to accounting software to improve your record-keeping and simplify the tax process. These tips can help you make the most out of your business checking account and ensure your financial management sets you up for success.
Opening a business checking account with Sunnyside Bank, or any other bank, can be the first step toward building a strong foundation for your business.
It is important to take advantage of all the features and services available to get the most out of it.
You'll want to ensure your banking credentials are secure and consider setting up two-factor authentication.
Finally, consider consolidating services as much as possible and maintaining records in order to account for business expenses come tax season. Knowing these few tips will help ensure that your new business checking account serves its purpose and helps bring success to your business from the very beginning.
You may also like: 8 Money Saving Tax Tips for Small Business Owners
Image source: Depositphotos.com