Click here to get this post in PDF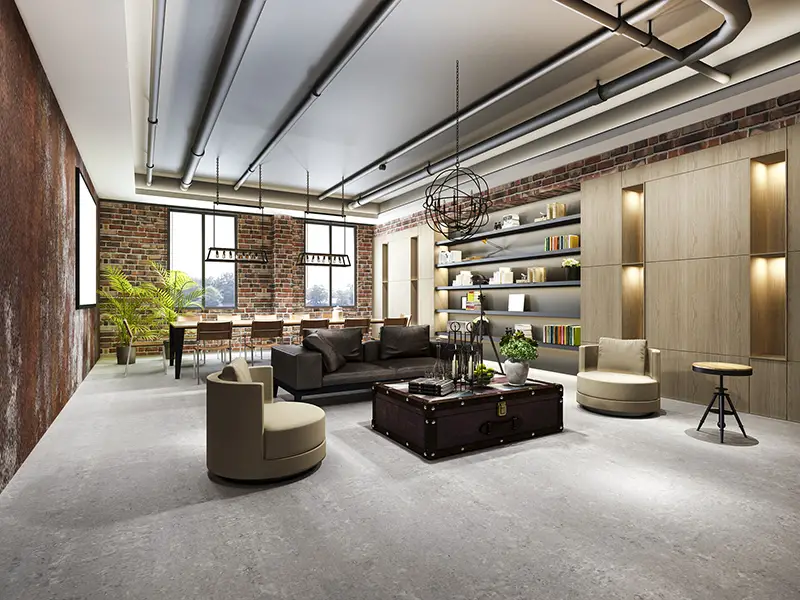 Whether you're decorating your office at work or embracing the remote working life and setting up a home office, adding a touch of luxury is a great way to help your space feel more comfortable and inviting. However, it isn't always the easiest thing to do, especially if you don't know where to start. That's why we've put together this list of tips to help you out. 
Choose a Luxurious Space
The first thing to do if you're working remotely is to select your space. If you're starting from a blank slate, you can choose a luxurious office from the outset. Those who prefer to have a bit more separation between their personal and work lives can look into spending time within a luxury coworking space. Those who want to exist purely within their own bubble should select a room in their home that feels comfortable and preferably has plenty of natural light.
Use Statement Pieces
The furniture within your office will probably be the first place your eyes fall when you walk into the room, so you want it to command attention. Making use of statement pieces is a great way to bring both luxury and personality to your office, so feel free to get creative here. While you obviously don't want to compromise functionality – an office is, after all, a space of utility – there are plenty of ways to express yourself without impacting the way your office works. 
Add Plants
Natural elements offer an easy way to create a sense of luxury, so be liberal about bringing plant life into your space. Hanging plants and large potted plants are a great way to add lashings of luxury to your office, as an abundance of greenery tends to create a sense of opulence. 
Lush leaves and the scent of flowering plants can level up the vibe of your space. We suggest mixing colors, sizes, and textures to really get the most out of your plants. Since you're going for a luxury look, you should also be selective about the pots and shelves you use.
Get Plenty of Natural Light
While statement lights and custom setups certainly have their place in the office (and may even be necessary depending on the hours that you work), nothing beats natural light when it comes to making a space feel luxurious. We particularly love making use of top-quality curtains or blinds in order to frame the view outside your window. If you have a significant budget to work with, consider installing skylights. 
Coffee on Demand
Another quick and easy way to make your office feel more luxurious is to have top-quality coffee available. Something about the smell of freshly roasted beans instantly uplifts a space, and your brain will thank you for the easy access to a caffeine hit. Plus, having a coffee machine in your office will make it feel more inviting for yourself and any visitors.
Add a Rug
Finally, you'd be surprised by how much difference a rug can make to your space. Mixing textures, when done correctly, is a great way to make your office feel more luxurious, and a rug is an easy way to do this as it essentially doesn't take up any space. We suggest choosing a rug on the larger side – as long as your room permits – as this will make the office feel more expansive and luxurious. 
Now that you know where to start, it's time to select your elements and bring them into your office – enjoy!
You may also like: 5 Things To Consider When Choosing A Location For Your New Office Space
Image source: Depositphotos.com