Click here to get this post in PDF
When you face the need for office planning or renovation, it is very likely you will find the task expensive and complicated. Luckily, nowadays, the manual drawing of schemes and plans can be a lot easier — an interior design app will help you fulfill the job. We suggest trying Live Home 3D for this need.
The program offers a great combination of tools for creating 2D plans and 3D designs of your office space. Moreover, it is compatible with iPhones, iPads, Mac, and Windows 10 devices.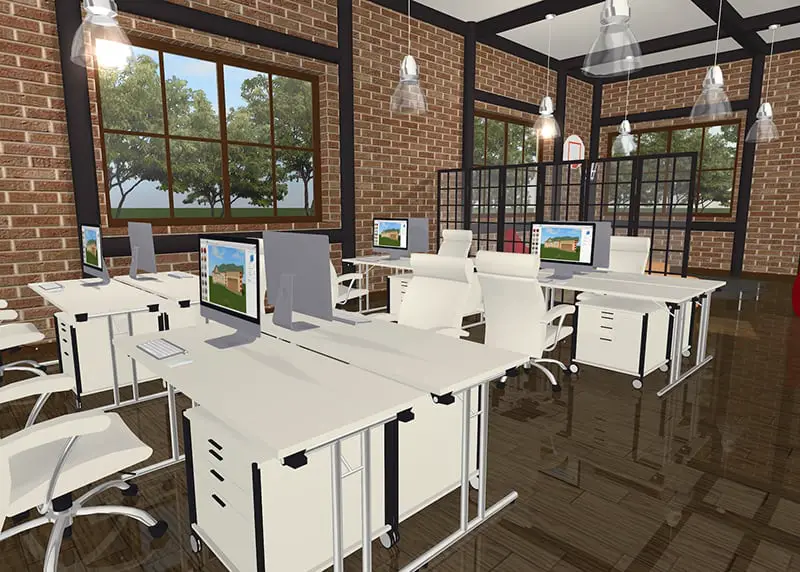 Eager to find out how this solution can satisfy your business objectives? Stay tuned!
Preparation Stage
Before diving into the planning process, just think about how your office space should look like. Carefully evaluate how many workplaces you will need and what type they should be, whether it is going to be a cubicle office, open space, or private rooms. Are there going to be different zones in your office?
When you have thought through all of the essential aspects, start drawing a floor plan. Implement your ideas and make sure the new plan is comfortable and efficient. Now you are all set to make the ideal layout.
Well-equipped office space can serve more purposes than you may think. It is not only the place to gather all employees to perform their duties. An excellent professional office can become a business card of your company, demonstrating your brand identity to people coming in to conduct business with you.
To ensure you make the right office layout choice, it is vital to familiarise yourself with all possible solutions. Here are the most prominent office layouts.
Cubicle Office
This layout is one of the most widely-used office designs. In cubicle offices, space is divided into working areas, which creates a private room for each employee.
Half Partition Office
The half partition planning is similar to cubicle offices with the main difference being the appearance of the walls within the space. Here, the walls are split into two parts, where one part separates the office space.
Open Office
Open office planning is a useful workspace design, where people work jointly in one large room. The area can be split by tables with medium-height partitions to create a cubicle.
Co-working Office
The co-working office space is used to encourage interaction between team members and clients. The absence of individual workspaces for employees creates an area for everyone to collaborate and share ideas.
Team-Cluster Office
This format is excellent for organizations that run a lot of different projects simultaneously. The team-cluster office allows us to separate teams into different areas of an office and provide autonomous space for each. This way, you can establish better communication within your projects and separate each department from the destruction they might cause to each other.
Private Offices
Creating a private office for each employee may be costly and inefficient for both small and large companies. However, individual rooms are widely used for top management and special departments within the company, whilst other employees would feel more productive in other types of office spaces.
Hybrid Office
The hybrid office space is the latest trend in workspace planning. This layout type offers a combination of elements taken from other office types. It is a brand new and efficient approach in dividing space, which allows tailoring an office according to the needs of each company.
Home Office
The opportunity to work at home is highly sought-after, especially nowadays. Due to the pandemic, a lot of employees are forced to arrange their small offices in their houses or apartments. However, that doesn't mean a working place at home will be a boring-looking place, and professional software like Live Home 3D will help you achieve the maximum comfort and efficiency out of limited space.
Customizable Templates
Taking into account the number and functionality of ready-made templates available in Live Home 3D, it will take you literally nothing to organize your office in the best way. Either a newcomer or an experienced user — any customer can benefit from applying pre-designed layouts. It is up to you whether you would like to use the original versions of templates or modify them. This program makes it possible to plan an office by yourself from scratch.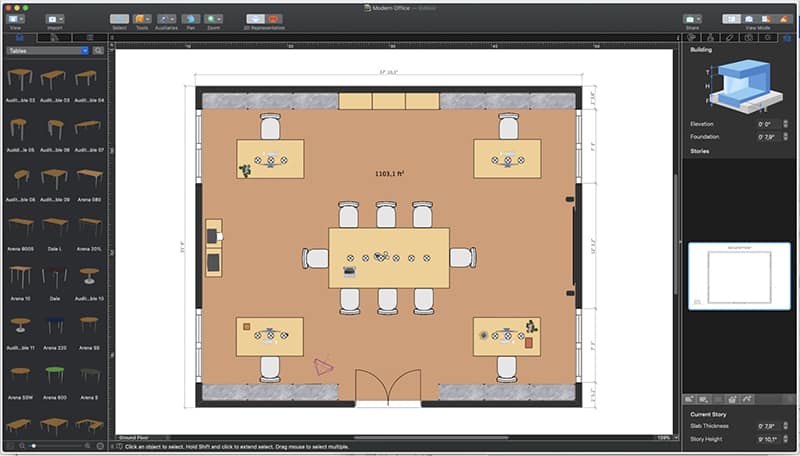 Excellent Flexibility
With the development of technologies, designers have achieved a great chance to check how their future creations will look in advance. Thanks to 3D mode, customers get a vivid experience of how well the project's elements are matched, whether they need to alter the scaling or add new details, and more. If you have a paper floor plan, you will never be able to do so.
In this perspective, solutions like Live Home 3D are a huge level-up that allows switching between view modes whenever and wherever requested. With a closer three-dimensional look at the layout, customers will adjust colors and arrange furniture without a hassle.
Sharing the Design Results
To create the ideal workplace for everyone or find satisfactory compromises, you are welcome to exchange ideas and views with colleagues. It is not necessary to print tons of plans and views and to send them to coworkers — Live Home 3D will come in handy in this case as well.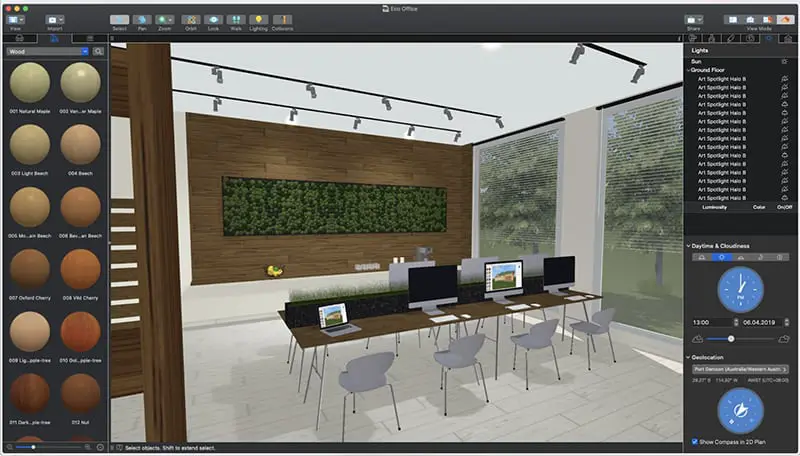 Thanks to its diverse export options and support of various formats, users can freely share the requested documents and maintain efficient teamwork. Besides, it will be a simple task to bring some alterations to the plan on the fly.
You may also like: Creating The Perfect Office Space For Your Business and Your Employees