Click here to get this post in PDF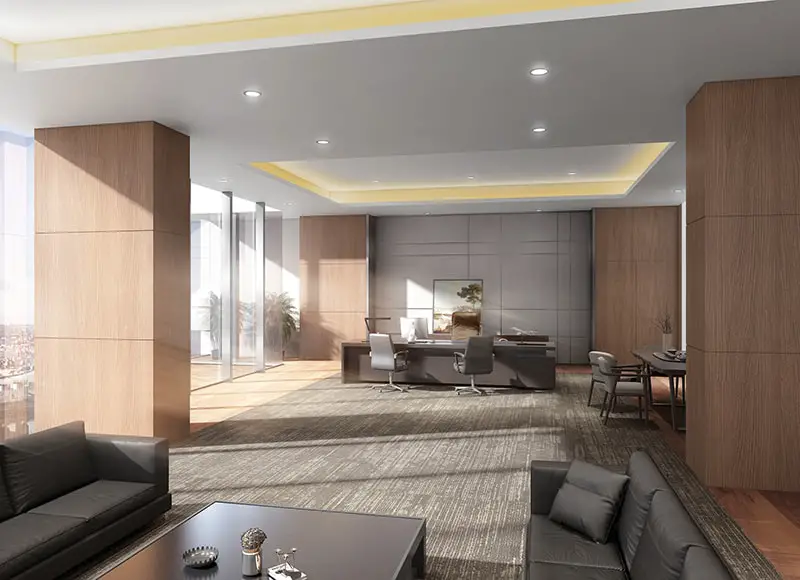 As an employer, creating the perfect office for your employees should be one of your biggest priorities. Productivity lies at the heart and soul of every business and, if you want your employees to improve their productivity, then a large part of this comes down to your office setting and layout.
Your employees will likely spend more time in the office than they do in their own home during the week, so it makes sense to create a space that is both comfortable and relaxing, but also where employees feel the motivation to get their work done. Motivated employees mean better business, so it is in your best interests as an employer to create this environment for them. With this in mind, here is a guide to creating the perfect office space for both your business and your employees.
Open space
No one likes working in cramped, confined spaces, especially for 8+ hours a day. Whilst your office space doesn't need to be overly spacious, the days of small cubicle spaces and lack of windows are long gone – they make employees feel more stressed, uncomfortable and restricted, lessening their work productivity levels.
Try to open up your office area so that both your and your staff can enjoy the freedom of the space and move around, without the restrictions of desks and cabinets. Open spaced offices also encourage communication and employee engagement and interaction, which is great for building a strong team.
Add plants
Plants aren't just ideal for social media snaps or adding a bit of colour to a desk, but they are also hugely beneficial in office spaces. They make offices feel more open and alive, and connect more with the outdoors, which is perfect for making your employees feel less cooped up, especially during the summer months when the weather is nice outside.
Having plants around the office also helps to produce cleaner air and it has been found that employees are more energetic and creative when there are plants in the office space and there are proven benefits, from reducing stress to increasing creativity.
Create a breakout space
All employees have stressful work moments and dealing with them is what makes them great employees. However, following a stressful moment, it is likely that they will need space to get away and clear their mind, before heading back to work recharged. Creating a breakout space is something that all big and successful companies do, as they recognise that employees all need a break from time to time. Whether it's after a tricky call or dealing with unusual stats, having a space where they can relax and unwind for a short period of time will boost their overall productivity.
Create a relaxing space in a neutral colourway, with a comfy, designer sofa, stylish chairs or even individual "pods", and include comforts such as a coffee machine, vending machines or water cooler and a distraction, such as a TV. encourage employees to use it when they need a break or just 5 minutes alone and you'll soon notice a decrease in tension or stress in the office.
---
Working Space – 5 Tips for Finding the Best Office for Your Business
---
Keep it clean
Nobody likes working in mess and disorganisation, so try to keep the office as clean and organised as possible. Encourage employees to take a few moments each day to tidy their workspace, as a cluttered desk can be hugely detrimental to productivity levels. Ensure that there is somewhere documents and folders can be stored away from desks and put plenty of bins, hand sanitiser and cleaning supplies in the office so that employees can clean their own space if they feel the need. A clean office like the ones that are provided in office space in Aberdeen is a huge factor when it comes to happiness and productivity.

Image Source: Pixabay.com