Click here to get this post in PDF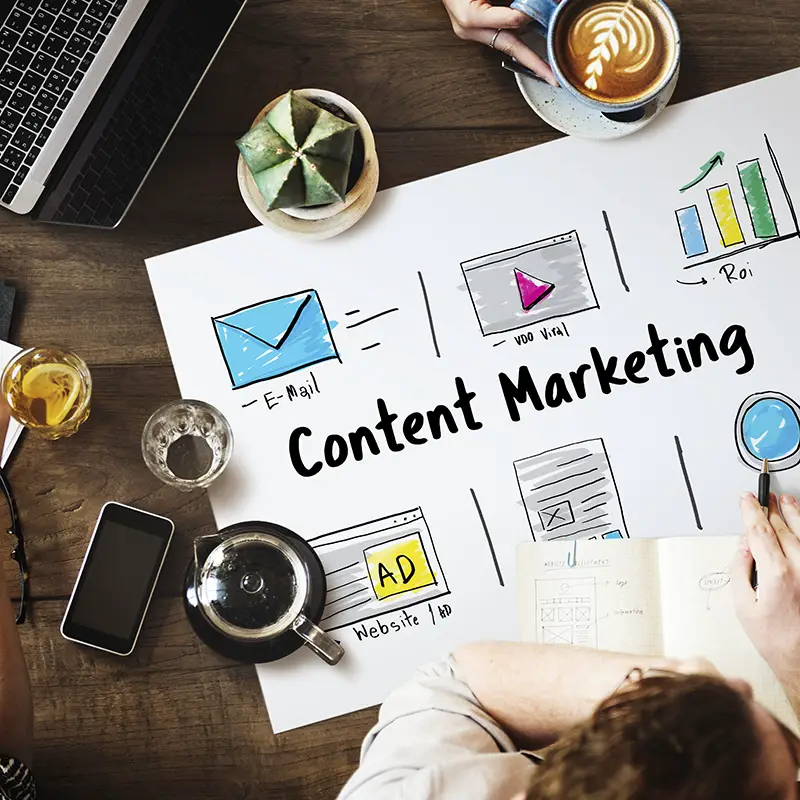 It's unfortunate that during tough times businesses often neglect or cut back on their marketing. Understandably businesses in all sectors want to save cash, either due to lack of it to start with or to create a buffer should things get worse. Taking your foot off the marketing throttle during times of crisis may do more harm than good in the long-term.
As Mark Twain once said: the secret of getting ahead is getting started. Now should be the time to implement a great marketing strategy and grab the bull by the horns. If you don't get your message out there to secure interest and let your customers know you're a survivor and a business that has their interests at heart, your competitors will!
Having said this, just throwing money at marketing is not the way forward. It doesn't matter if you are running harder and faster than others if you're going in the wrong direction.
The key area to focus on when trying to navigate your way through negative times is digital. By staying interactive you can access a wider audience and one that is currently online more than ever. According to a statista.com report compiled in March there has been a 21% rise in global social media usage. Obviously, this will only go up.
It is not just social media but also general internet usage that has seen a rise. This is why creating fresh content and making sure it hits the right websites, the right social media platforms and publications is the key to survival.
Content should convey confidence, creativity and engage, otherwise you're wasting time and giving opportunities to your competition. The ability to produce engaging content offers a new perspective, it inspires, entertains and shares knowledge, or something helpful. It is giving your customers and potential customers a peek at something they can relate to but that they've not seen before.
Fresh content will help increase and build brand awareness, which is key to expanding your online reach. If your content is relevant, interesting and doesn't waffle it can help establish your brand as an authority in the industry, which builds brand recognition and cultivates trust among your customers.
Here are three key points to consider in the quest for content greatness.
Creating a variety of content not only keeps the audience wondering and engaged but ensures you reach your whole target audience. Not every member of your audience is the same. For example, through blogs, infographics, case studies and newsletters you can reach a variety of people with creative and varied content.
Spend time on your headline
This is one of the most important parts – the majority of people will read the headline. They skim over it and if this doesn't catch their attention, you have lost them. Whether it is an article, newsletter, sales, blog or website copy, without a good headline the rest will not be read.
No one wants to read content that sounds like a university dissertation or a lawnmower manual. Customers want to be drawn in to something interesting, entertaining, informative and that feels like it was written just for them. By doing this you are not only making the content more personal, you are building trust with the audience, making your content memorable and keeping your brand relevant.
Creating high quality content that keeps your audience returning for more does require continual effort, but the results are worth it. Through crafting engaging content, you will grow the audience and customer base you want to achieve.
If you are hungry to learn more about engaging content, how it can help your brand awareness – especially during these unusual times please contact us here. We'd love to hear from you.
You may also like: 6 Ways to Improve Your Subject Line and Boost Your Open Rates
Image Source: Rawpixel.com