Click here to get this post in PDF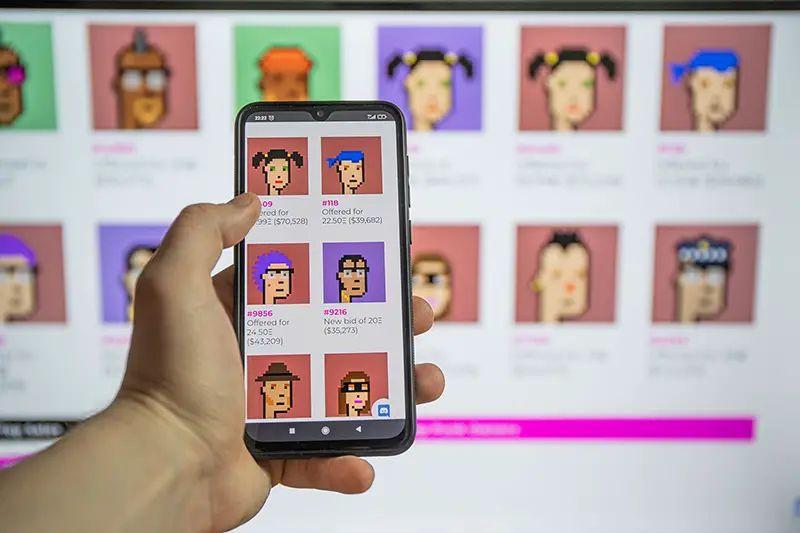 An NFT is a different name for a digital item, and since it's on the blockchain, the item is 100% genuine and simple to verify ownership.
What exactly does NFT mean? It stands for the non-fungible token. It means that it is unique, and a token is an asset on the blockchain. In essence, when you look at it all, NFT is a unique identifier on the blockchain, which holds all the information regarding something you've purchased. It acts as evidence of ownership (kind of like an electronic receipt that cannot be altered).
Why do people buy NFTs?
There is a myriad of reasons to invest in NFTs. One of them is that they're exciting and fun to play with. There are many fantastic NFTs, including incredible art pieces and 3D models that are incredibly detailed Godzilla against. Kong posters, the helmets of Top Gun, and brilliant artwork from popular TV and movies such as Pacific Rim: The Black.
It's similar to collecting film posters or artwork, records, or even figures. Because they're digital, you don't need to clean your NFTs or resize your home to allow room for your collection.
Like everything else, there is a desire to get involved in NFTs to fulfill their own motivations. Some traders want to earn money. Collectors wish to own their own pieces and build complete sets. Some people desire to own a part of their favorite film or comic, band, or artist's work to show their admirers.
But not all of the NFT is entertainment. There are certain NFTs that provide a value greater than just enjoyment. For example, NFT utility assets offer an immense range of opportunities and a greater involvement of the communities in developing various projects. You could be part of the environmental movement, charity program, or building a new Metaverse platform.
Are NFTs expensive?
They aren't required to be not, but they do not necessarily have to be. It's all about what NFTs you'd like to purchase and where you buy them, and the method you will pay for them.
Regarding what you purchase, it is a fact that you'll pay higher for rarer NFTs than would for regular NFTs. It's the same as buying any other item in that if something is difficult to come by, you'll have to pay more. 
Most people look for the scarce items that could fetch hundreds of dollars; however, regular items are sold at as low as $12. It all depends on what you're seeking and how exclusive you'd like the NFT to become. (Sidenote: the value of an NFT is determined by the number of items created using the blockchain, e.g., one of one is less rare than one of 1000.)
The source you purchase your NFTs will influence the cost. If you buy one NFT from a top-end auction house like Christie's (which has sold the Beeple item to a buyer for $69 million), you'll likely be paying more. 
However, you should be conscious that the method you use to purchase your NFT could affect the cost. A lot of marketplaces accept payment via cryptocurrency. And because they fluctuate according to the market, you may be paying more for the same item in the present than you did earlier. This is only a tiny part of cryptocurrency, and there is not something to be worried about. Still, it's important to note that it could impact the price you pay.
Do NFTs have value?
Yes, many NFTs are being sold at more than their original cost. They are viewed in the eyes of many investors as the newest trend in investing, and many people are purchasing NFT artwork and other digital items to add to their portfolios.
It's also worth mentioning that NFTs aren't only an investment option. Many people purchase them simply because they're enthusiasts of the products they're purchasing. There are massive Godzilla and Kong fans who have purchased the entire range of models with no plan of selling them. They bought them simply because they thought they were fantastic.
For movie, music, TV, or comic book enthusiasts, these items are priceless because they can be a part of and enjoy the characters of their favorite series, and that's the thing that gives NFTs their value.
Where can I purchase NFTs?
There are a variety of alternatives to purchase NFTs; among the other ones you've been aware of are OpenSea as well as Raible. However, many marketplaces are both brand new and established, so do some research and look at what's available. (Pro tip: conduct your homework before you spend your cash. There are many trustworthy marketplaces; However, it's never a bad idea to do a second check-in case).
You may also like: 5 Reasons Why NFTs are Here to Stay
Image source: Shutterstock.com