Click here to get this post in PDF

Most people think only car owners need insurance. This is a misconception as insurance companies offer various types of products that suit everyone who may be exposed to any risk, including drivers who don't own the vehicle they're using. 
Known as non-owner insurance, this policy protects drivers of vehicles who unfortunately got themselves entangled in an injury or property damage-causing accident. Visit this link for additional information.
The Basics Of Non-Owner Insurance
There are many reasons for car accidents—driving under the influence, distracted driving, and slippery roads being the most common triggers. If you're at fault for a car accident that causes bodily injuries and property damage, you'll be liable for the hospital bills and repair costs.
When any of these things happen, a vehicle's insurance liability coverage will cover the medical bills arising from injuries and repair costs from the property damages. If the comprehensive collision coverage reaches its limits, the non-owner insurance can pay for the remaining costs.
How Does A Non-Owner Insurance Work?
This type of insurance offers umbrella coverage, which means it offers an added layer of protection by covering the costs exceeding your primary insurance coverage limits.
For example, the car you're driving has a car insurance policy worth USD$100,000. Unfortunately, it figures in an accident that you're at fault and racked up a total of USD$75,000 in bodily injuries and USD$50,000 damages payments. The comprehensive insurance liability will cover up to the limits while the remaining USD$25,000 will be covered by the non-owner policy.
However, if your non-owner's insurance liability is lower than the car owner's comprehensive policy, it won't be covered. This means you may still pay out-of-pocket costs for an accident, depending on the circumstances and the insurance limits of the vehicle you're driving, as well as the limits of the non-owner protection you've got. 
In most cases, this type of insurance also covers two of the more important indemnities such as: 
Uninsured or underinsured motorists' coverage, in case you get involved in an accident where the other party is uninsured or doesn't have enough insurance coverage for bodily injury and property damage claims.
Personal injury protection, which pays for costs and damages for whoever is at fault.
Who Needs A Non-Owner Car Insurance Policy?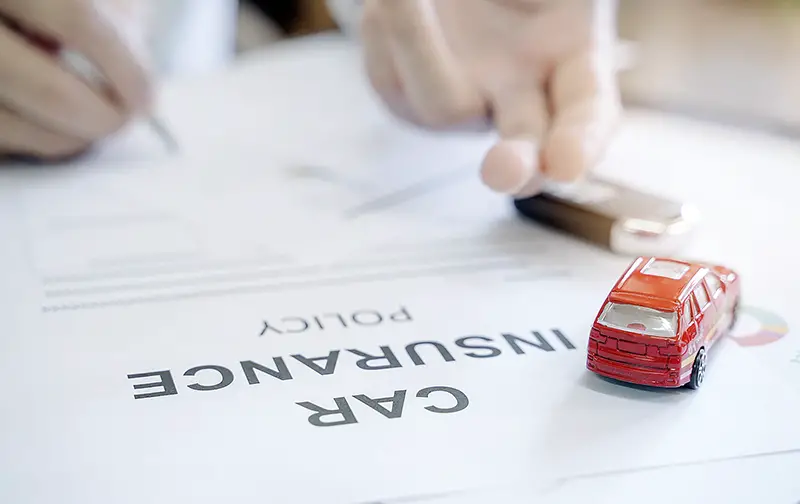 Almost anyone who frequents the road using vehicles other than his or her own should get non-owner policy insurance. Individuals who find themselves in the following circumstance should consider getting one:
1. Drivers Who Had Their License Revoked
If you've been found guilty of major traffic offenses such as driving under the influence or driving without insurance, your insurance company will automatically send this to the Department of Motor Vehicles (DMV). 
Generally, either the state or the court will require you to submit an SR-22 as proof of insurance coverage. Thus, SR-22 isn't a form of insurance, but rather a document that states you have one. Car owners will only need to submit this through their policy providers once they're required to do so. For those who don't own a car, however, a non-owner insurance policy is enough to secure the document.
2. Drivers Who Often Rent Vehicles 
Sometimes, it's better to go on a road trip using a rented car, but it does come with risks. While car rental services are mandated by the state to fulfill some level of insurance liability coverage, companies typically get the minimum coverage. Often, the costs are minimal that it may not be able to cover half of the costs for major collisions.     
Some rental companies do offer add-on insurance coverages, but they're typically costly and with limited duration. If you're often on the road with a rental vehicle, it's much more practical to purchase an annual non-owner coverage.
3. Drivers Who Borrow Vehicles Frequently
If you've yet to buy your dream car and have been using a family member's vehicle in the meantime, a non-owner insurance is a necessary protection. 
Like renting out, the vehicle you're using may have minimal coverage, and this may not be enough to cover serious accidents you may be exposed to. Having your own policy gives you peace of mind where you don't have to worry about dealing with the car owner's insurance company in case of car collisions.
Final Thoughts
Despite how careful you may be on the road, accidents can and will happen. If you've been identified as at fault for a vehicle accident, you may be legally obligated to pay for accidental injuries and damages. 
If you run into an accident without it, you may be liable for a personal injury lawsuit if you can't pay up. In most cases, non-owner coverage will save you from spending out-of-pocket payments for hefty settlements.
You may also like: 2021 Car Insurance Guide