Click here to get this post in PDF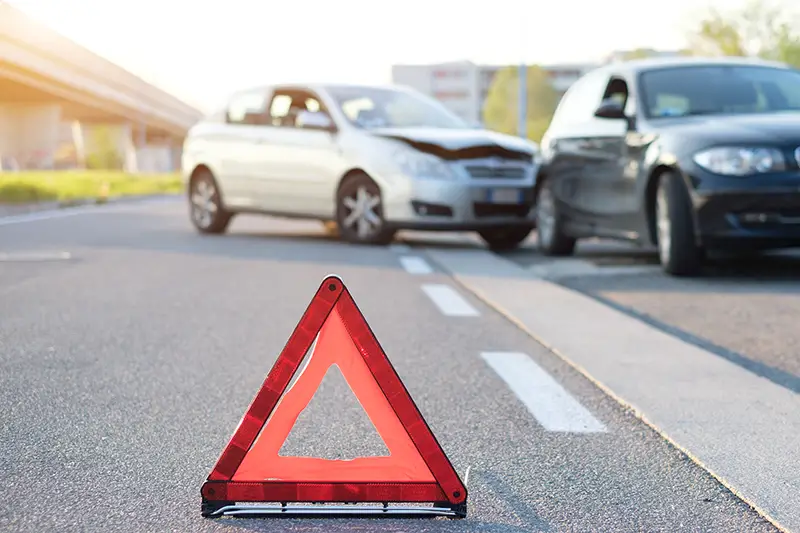 According to a report from WHO, approximately 1.35 million people die each year due to road accidents. Among these, the USA has the highest number of road crashes.
As of 2018, there were a total number of 280 million vehicles in operation in the USA alone. With more than 227.5 million licensed drivers in the country, there were about 12 million road crashes in 2018.
The statistics are quite distressing, though, understanding the usual reasons behind these statistics may help reduce the crashes on the road. Or at least, can help authorities make roads safer for every road user.
Here are some of the leading causes of car accidents with the supporting statistical data.
Distracted Driving
The leading cause of road accidents in the US is not any criminal offense but distracted driving. According to a report from CDC, around 3000 people die in road accidents involving a distracted driver every year.
Youngsters and teenagers are notably the highest at risk of being in a distracted driving road accident.
Speeding
Second most common cause of road accidents is speeding. According to the experts at McMath Woods P.A., 'Speeding accounted for 1,197 traffic violation citations in 2018.' Speeding was found to be responsible for 26% of all traffic accidents in 2018.
In most cases, the drivers were found exceeding speed limits with as much as 30mph. And it needs no mention that higher speed reduces the response time needed to avoid a crash.
Drunk Driving
Driving under the influence of alcohol is not only dangerous but also recognized as a criminal offense. High blood alcohol levels can impair cognitive responses, along with vision and motor reflexes.
According to a report from WHO, drunk driving is responsible for as many as 20% of fatal road accidents. In high-income countries, like ours, the figures are even more frightful.
Reckless Driving
Aggressive drivers can be easily spotted anywhere on the road. They change lanes quickly, speed unnecessarily, and can also be tailgating other vehicles. Reckless driving was found to be a cause of over 30% of the fatal road accidents in 2018.
Reckless drivers not only endanger their own safety but also several other road users around them. Expert car accident attorneys say that reckless driving is a form of misdemeanor criminal offense. And, likewise, can come with severe penalties and punishments.
Rain or Bad Weather
Last but not least, rainy conditions cause over 15% of road accidents each year. In most road accidents, bad weather conditions were found to be responsible, in a survey conducted by the NHTSA.
It is obvious that bad weather conditions reduce visibility, and also road conditions. Driving in difficult conditions can easily impair the control that drivers have on their vehicles. And, thus, road accidents become almost unavoidable. It is, therefore, suggested to consider the weather conditions before taking out a vehicle on the road. And if possible, avoid driving in bad weather conditions altogether.
In most cases, road accidents could be avoided. Paying close attention to the surroundings and staying alert about the changing conditions can easily help avoid fatalities. However, even if you meet up with a road accident, which is not your fault, you can consult with a personal injury attorney to help you recover damages and injuries.
You may also like: Follow These Steps After A Car Accident
Image source: Shutterstock.com