Click here to get this post in PDF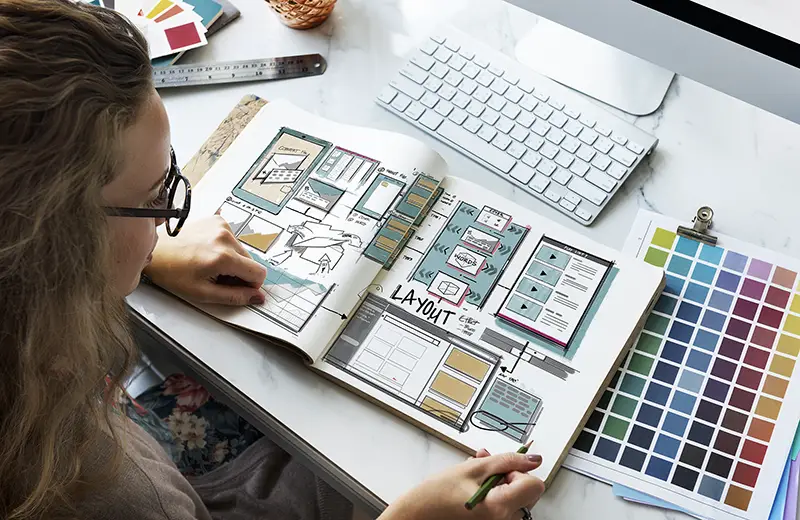 Announcement
Your brand needs to reflect the current state of your company, and a complete company rebranding may be the only way to do it. Making these changes can be difficult, but a solid company rebrand can ultimately improve your bottom line and attract new customers.
What is Company Rebranding, and What Is Typically Involved?
Rebranding a company refers to changing that company's image, both publicly and internally. The depth of the changes depends on where your company is and how different what you're doing now is compared to what you were doing.
Some brand changes are relatively minor. If you look at the recent company rebranding Dunkin' did from Dunkin' Donuts, you can see how subtle the changes can be. The company moved towards offering a wider variety of breakfast goods and therefore needed to update the name as well as some of the underpinnings, but the big things about the brand remained the same.
A bigger example is the transformation of Facebook into Meta. Facebook changed direction significantly and acquired several other companies. The resulting company rebranding was a complete change from the previous designs, even if it did maintain a similar color palette. 
Signs It's Time to Rebrand Your Company
There are a number of answers to what to consider when rebranding your company. The simplest answer to when you should rebrand your company is when your brand no longer serves you, but that can be difficult to determine on its own. Instead, check out this list of possible signs.
Your Brand Elements No Longer Match Your Vision 
Your brand vision should be what your company is working towards at all times, as opposed to your mission which is a more momentary statement. The vision guides you towards the future and provides the aspirational quality to your brand that draws people into it.
Your brand elements should always match the aspirations of your vision. If it doesn't, that's a big part of what to consider when rebranding your company. Elements range from your logo to your preferred image style on social media, so you should consider the project's scope when starting to rebrand your company.
Your Strategy Has Changed
Your company vision might remain the same, but how you go about achieving that vision could have altered. This change of strategy should be reflected in your branding, and it is sufficient reason to rebrand your company. 
With a strategy or business model change, you will likely see subtle changes to your existing brand rather than drastic ones. However, the extent of necessary changes is part of what to consider when rebranding your company.
You Don't Stand Apart from the Competition
You can't afford to blend in in an increasingly competitive global market. If you find your company's brand no longer separates itself from the competition, you need to take prompt action. Without it, you could continue losing market share.
This situation, in particular, warrants a branding expert. With the right commercial knowledge and an expert team, you can quickly differentiate yourself once more and become competitive again.
You Can Afford It After Bootstrapping
One of the times you should consider when to rebrand your company, even if it's doing well, is if you bootstrapped your brand to start with. A bootstrapped brand may have enormous flaws that only make growing your company harder the longer you wait.
With this type of company rebranding, your creative team will take the pieces of your old brand that worked and add new elements that allow you to grow successfully. The new professional cohesion makes an enormous difference in almost every scenario.
Your Recruitment is Suffering
While you may not see your hiring difficulties as a sign it's time for a company rebrand, it can be. Potential employees evaluate companies they want to work for based on their public presence, and if your branding is lacking, they will move to better-presented options.
A professional image combined with a great workplace is a fantastic way to attract top-tier talent, no matter your niche. You may even ask a branding specialist for options that work with your recruitment strategy.
You Want to Change Demographics or Companies
If you want to change your target audience or alter your company name completely, then it's a good time to consider a company rebranding. By doing so, you're ensuring all the changes happen simultaneously, which looks more put together to your new audience and can give you a lag in attracting their business.
How Does Rebranding Affect a Company?
Good company rebranding positively affects a company by attracting new customers and providing directional clarity. The benefits are often felt for years, and you can see the positive impact of company rebranding on your bottom line.
A word of warning, poor rebranding can harm your company and make it unrecognizable to customers. That's why if you want the best results when you rebrand your company, you should look for a specialty company with an expert team, awards, and a high level of creativity.
You may also like: Branding in 2022: How to Create a Brand Identity [Ultimate Guide]
Image source: Shutterstock.com