Click here to get this post in PDF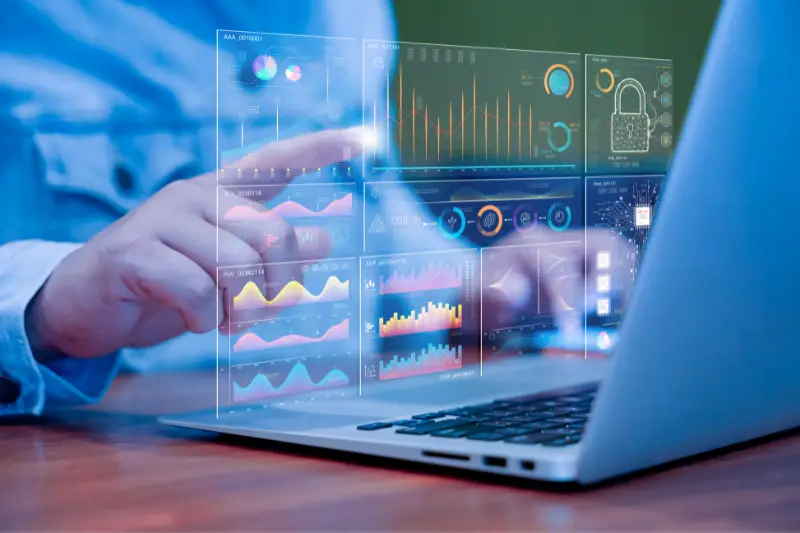 With the current pace of business change, innovation is no longer an option; it's a necessity. Companies that embrace innovation are more likely to stay competitive and adapt to changing market dynamics. However, managing innovation effectively can be a complex task, especially as organizations grow and diversify. This is where innovation management software comes into play. In this article, we'll explore the importance of innovation management software and provide a guide to help you choose the right solution for your organization.
The Significance of Innovation Management Software
Innovation management solutions are technology-driven which facilitate and streamline the innovation process within an organization. It helps in capturing, evaluating, and implementing new ideas, turning them into tangible innovations. Here are some key reasons why innovation management software is crucial:
1. Centralized Idea Management
One of the primary functions of innovation management software is to provide a centralized platform for collecting and managing ideas from employees, customers, and other stakeholders. This ensures that potentially valuable ideas are not lost or overlooked.
2. Collaboration and Communication
Effective innovation often requires collaboration among various teams and departments. Innovation management software promotes communication and collaboration by providing a common platform for sharing ideas, feedback, and insights.
3. Idea Evaluation and Prioritization
Not all ideas are created equal. Innovation management software helps organizations evaluate and prioritize ideas based on criteria such as feasibility, market potential, and strategic alignment. This ensures that resources are allocated to the most promising innovations.
4. Tracking Progress
Innovation is an ongoing process that requires monitoring and tracking. Innovation management software allows organizations to track the progress of projects, measure key performance indicators (KPIs), and make data-driven decisions.
5. Risk Management
Innovation inherently involves risks, and not all innovations will succeed. Innovation management software can help organizations assess and manage risks associated with various innovation projects, enabling them to make informed decisions about resource allocation.
Choosing the Right Innovation Management Software
Now that we understand the importance of innovation management software, let's look at the process of choosing the right solution for your organization. Here are some key considerations to keep in mind:
1. Define Your Objectives
Before you start evaluating software options, it's essential to define your innovation objectives. What specific goals do you want to achieve with innovation management software? Whether it's boosting product innovation, improving customer experience, or enhancing operational efficiency, having clear objectives will guide your software selection process.
2. Assess Your Organization's Needs
Different organizations have different needs when it comes to innovation management. Consider factors such as the size of your organization, the complexity of your innovation projects, and the number of users who will be using the software. Make sure the software you choose can scale with your organization's growth.
3. User-Friendly Interface
Usability is critical. Your innovation management software should have an intuitive interface that encourages participation from all users. If the software is too complex or difficult to navigate, it may deter employees from actively engaging in the innovation process.
4. Customization and Flexibility
Every organization has its unique processes and workflows. Look for software that allows for customization to adapt to your specific needs. The flexibility to tailor the software to match your organization's innovation framework is essential.
5. Integration Capabilities
Innovation management software should seamlessly integrate with your existing tools and systems. Whether it's project management software, CRM systems, or analytics platforms, compatibility is key to streamlining your innovation processes.
6. Analytics and Reporting
Data-driven decision-making is a cornerstone of successful innovation. Ensure that the software provides robust analytics and reporting features, allowing you to track progress, measure the impact of innovation initiatives, and identify areas for improvement.
7. Security and Compliance
Protecting sensitive innovation data is paramount. Choose software that prioritizes security and complies with relevant data protection regulations. Encryption, access controls, and data backup capabilities should be part of the package.
8. User Training and Support
Implementing new software often requires training and ongoing support. Evaluate the level of training and support provided by the software vendor to ensure a smooth transition and effective utilization of the software by your team.
9. Budget Considerations
Finally, consider your budget constraints. Innovation management software comes in various price ranges, and it's essential to strike a balance between cost and features. Remember that investing in the right software can give substantial returns in terms of innovation outcomes.
Conclusion
Innovation is the backbone of any successful organization in today's business environment. Choosing the right innovation management software is a critical step towards encouraging a culture of innovation and achieving your strategic objectives. By defining your objectives, assessing your organization's needs, and carefully evaluating software options based on usability, customization, integration, analytics, security, support, and budget considerations, you can navigate the future with confidence. Using a no code builders like Fliplet will equip you with the right tools to drive innovation and stay ahead of the competition.
You may also like: The importance of Mobile Access in CMMS Software
Image source: stock.adobe.com