Click here to get this post in PDF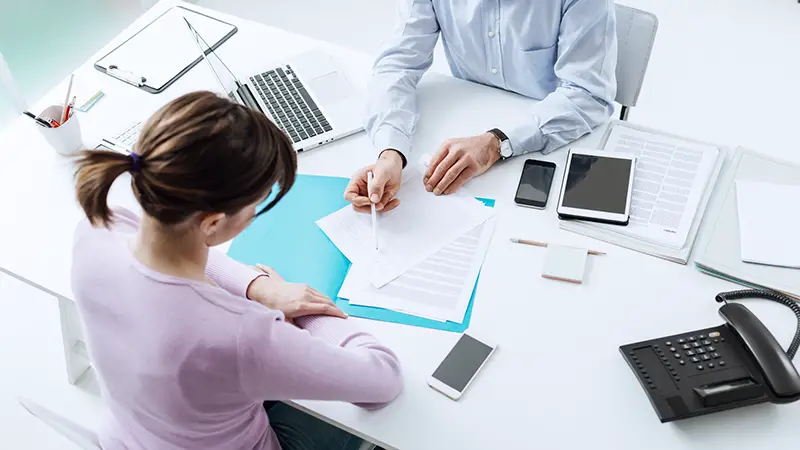 Although the insurance industry has been known for its reluctance to adopt new technologies, the increasing prevalence of digital technology is causing a shift in this trend. One example of this is the emergence of insurance agency management systems, which can significantly improve efficiency, communication, and customer service for insurance providers. 
In fact, the Insurance Agency Software Market has been projected to grow at a CAGR of 7.0%, with a value of USD 2.767 Billion in 2021. It is expected to reach USD 6.248 Billion by 2030, as per a recent report by Verified Market Research.
In this article, we will discuss the benefits of insurance agency management systems, the key features of a comprehensive system, and the steps involved in implementing a system in your agency.
Digital Technology in the Insurance Industry
The insurance industry has been slow to embrace new technologies due to the complex nature of the business and the perceived risks associated with data security and privacy. However, the rise of digital technology is changing this. Insurance businesses are now spending money on digital transformation projects to improve customer experience, streamline processes, and cut costs.
One key aspect of digital transformation in the insurance industry is the adoption of insurance agency management systems. These systems provide a comprehensive solution for insurance agencies to manage their operations and improve customer experience. 
By centralizing data and automating processes, insurance agency management systems enable agencies to increase efficiency and productivity while reducing costs.
According to VRC Insurance Systems, insurance agency management systems are a crucial tool for insurance providers to maintain their competitiveness and make adjustments to the industry's continuing digital revolution.
In addition to insurance agency management systems, the insurance industry is also utilizing a variety of other technological innovations to streamline operations and enhance customer experience. Some notable examples include:
Telematics
Telematics is a technology that uses sensors to collect data on a vehicle's location, speed, and driving patterns. This data is then used by insurance companies to determine a driver's risk profile and set premiums accordingly. By analyzing driving patterns, telematics technology can help insurers incentivize safer driving and reduce accidents.
Artificial intelligence (AI)
AI is being used in the insurance industry to automate processes and improve underwriting accuracy. AI-powered chatbots can also be used to improve customer service by providing 24/7 support and personalized responses.
Blockchain
Blockchain technology can help insurers to streamline claims processing, reduce fraud, and improve data security. By using a decentralized ledger, insurers can ensure that claims data is accurate and transparent while maintaining the privacy of their clients.
Predictive analytics
Predictive analytics uses data, statistics, and machine learning algorithms to determine the chances of future outcomes based on past data. This technology can help insurers to identify trends, detect fraud, and make more informed underwriting decisions.
Mobile apps
Mobile apps are becoming increasingly popular in the insurance industry, allowing customers to access policy information, file claims, and receive real-time updates on the status of their claims. This technology improves the customer experience and reduces the workload on insurance agents.
Overall, digital technology is transforming the insurance industry, allowing insurers to improve their efficiency, cut costs, and provide better customer service. As the industry continues to evolve, we can expect to see even more innovative solutions emerge.
Understanding Insurance Agency Management Systems
An insurance agency management system is a software platform designed to help insurance agencies manage their business operations, including customer data, policies, claims, and financials. These systems are designed to help insurance agents automate their workflows, improve collaboration, and enhance customer service.
A post by Insurance Thought Leadership highlights that insurance agency management systems play a crucial role in the insurance industry by providing a range of essential functions that can be integrated with all departments of an insurance organization. 
These systems can effectively automate time-consuming and manual tasks, facilitate accurate tracking and management of policies, enable efficient claim processing, and provide real-time access to customer data.
Benefits of Insurance Agency Management Systems
For insurance companies, implementing an insurance management system can provide a variety of advantages, such as:
Increased Efficiency 
By automating manual processes, insurance agents are able to complete tasks more quickly and efficiently, reducing the amount of time spent on administrative tasks and freeing up more time for customer interactions.
Improved Communication and Collaboration
Insurance management systems allow for improved communication and collaboration between agents, underwriters, and customers, resulting in better customer service and faster turnaround times.
Enhanced Customer Service
By having access to a customer's complete history and preferences, insurance agents are better equipped to provide personalized service, resulting in increased customer satisfaction.
Data Analytics and Reporting
Insurance management systems provide insights into customer behavior, policy performance, and agent performance, enabling agencies to make data-driven decisions to improve business operations.
Compliance and Security
Insurance management systems ensure that customer data is secure and that agencies are compliant with regulatory requirements, reducing the risk of data breaches and penalties.
In a blog post, Digital Guardian points out that a breach that compromises client data could lead to legal action against the company. Insurers have a legal obligation to safeguard all information collected and stored from the clients.
Features of an Insurance Management System
A comprehensive insurance management system should have the following features:
Automated Workflows 
Insurance management systems should automate manual processes, reducing the amount of time spent on administrative tasks and increasing efficiency.
Integration With Third-Party Platforms 
Insurance management systems should integrate with third-party platforms, such as policy management and claims management software, to streamline operations and improve customer experience.
Document Management and Storage 
Insurance management systems should provide a centralized repository for storing and managing documents, enabling easy access and retrieval.
Mobile Access 
Insurance management systems should be accessible from anywhere, on any device, allowing agents to work remotely and access customer information on the go.
Customization and Flexibility 
Insurance management systems should be customizable to fit the unique needs of each agency, providing flexibility and scalability as the business grows.
Implementing an Insurance Agency Management System
Although putting in place a management system for your insurance agency can be challenging, it can also have a big impact. Here are some actions you may do to make sure the installation process is successful:
Choosing the Right System
Your agency's success depends on selecting the ideal management system for insurance agencies. Take into account elements like your agency's size, your spending limit, and your unique requirements. 
Look for a system that offers the features you need, such as policy tracking, commission management, and reporting capabilities. Research different providers and read reviews from other agencies to help you make an informed decision.
Ensuring a Smooth Transition
Implementing a new insurance agency management system can be a significant change for your agency, and a smooth transition is essential to minimize disruption to your day-to-day operations. Ensure that all team members are aware of the new system and have the necessary training to use it effectively. 
Plan the implementation carefully, including data migration, testing, and any necessary customizations. Keep lines of communication open throughout the process to address any issues that may arise.
Training and Support
Training and support are crucial components of a successful implementation. Ensure that all team members receive comprehensive training on the new system to ensure they can use it effectively. Consider offering ongoing training opportunities to ensure that all team members are up to date with the latest features and capabilities. 
Additionally, make sure that the provider offers robust customer support, including a help desk, online resources, and access to technical support to ensure that any issues are promptly addressed.
Conclusion
The development of insurance agency management systems is being fueled by the use of digital technology in the insurance sector. These solutions provide a complete answer for organizing operations, streamlining processes, and enhancing customer service. 
The use of an insurance agency management system can result in a number of positive effects, such as greater productivity, enhanced customer service, improved communication and teamwork, data analytics and reporting, compliance, and security. 
The correct system must be chosen, the transfer must go smoothly, and all team members must get training and support for the process to be effective.
You may also like: Why do you need beauty business liability insurance?
Image source: Depositphotos.com