Click here to get this post in PDF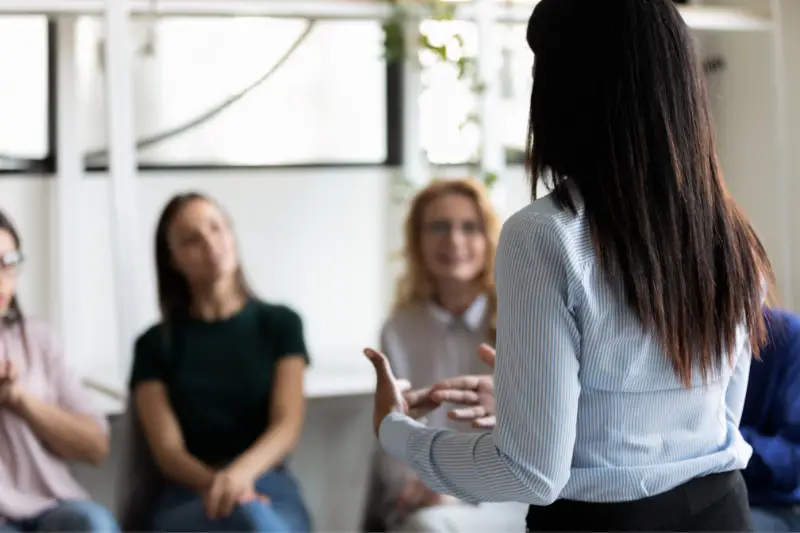 More often than not, people don't even think about working with a life coach as an option. And those who do come across the concept have several doubts. Life coaches are frequently met with scepticism and eye-rolls because of several misconceptions about their business. 
Most of these biases exist due to a lack of knowledge about what life coaches can genuinely do for others. To counter that, here are 5 myths busted for you to read before deciding whether or not life coaching can be helpful for you.
Myth 1: Coaches Have All The Answers
Jason Shiers, an expert life coach in Leeds says "Just as it's true for any other professional, a coach does not have the answer to all your questions by virtue of their career". Instead, they assist you in finding solutions for yourself – whether you're struggling with relationship problems, business ideas, career choices, or fundamental difficulties like your passions or purpose in life.
Life coach training will help you ask probing questions you wouldn't usually ask yourself. Eventually, this will reveal the answers that fit your questions best. 
Myth 2: Coaching Is A New Form Of Therapy
Let's start with the similarities first. Both therapists and coaches will try to understand prior behaviour and establish new patterns. They also set similar goals to help their clients achieve self-compassion, self-awareness, and self-confidence.
However, therapists help work through different kinds of trauma and treat mental health concerns; life coaches do not. Therefore, someone with a mental health diagnosis or a drug use disorder should seek help from a professional therapist, not a life coach.
Life coaches come up with solutions to help their clients reach their goals. The coach supports you in helping you realise your true potential and utilising the resources you have to improve your performance. The emphasis is primarily on taking responsibility, action, and follow-through.
Myth 3: Life Coaching Is Expensive
One of the biggest myths is that only the rich practice life coaching because it is expensive. This may have been true in the past when there were fewer life coaches, but times have changed.
With numerous life coach programs available nowadays, you can find many inexpensive options. 
Each one has its benefits and drawbacks. Some coaches are more thorough than others. Some focus on particular topics like business, career development, or relationships. Others try to advise in a more general manner. The cost of the program depends on the type of coach you're looking for and the amount of time you spend with them.
Myth 4: Working With A Life Coach Means I Have A Problem
The goal of coaching is to provide you with the tools and abilities that are useful for everyone. Therefore, every individual should have a life coach, from business executives to professional athletes.
If you want to be at the top of your game in your designated field, you will need an external perspective to help you out. In no way does this mean that there is something wrong with you. In fact, it shows how dedicated you are to achieving your goals.
Coaching is not the same as counselling (though, of course, there's nothing wrong with that either!). While diagnosing a bigger problem, you do not disclose your deepest fears or emotions. Coaching helps you make more empowering and long-lasting decisions in your life.
Myth 5: Coaching Is A Waste Of Time
Life coaching is a pretty high-leverage endeavour. However, clients that work with life coaches can achieve significant progress in as little as one or two hours per month. Most of the time, clients don't even need to travel and visit the coach in person. Instead, they can speak on the phone, visit you, or keep in touch in ways that fit your convenience best. 
Good coaching partnerships only require about 2-4 sessions per month, each lasting 20-60 minutes. Spend these couple of hours working on your dreams instead of wasting time thinking about them. If you're still confused about whether or not you should invest this time for your future, think about how you would feel next year if nothing has changed.
To Summarise
If you've got dreams and goals but no clear path in your mind to achieve them, a life coach can change that for you. While most people say that this is just a lack of discipline, it's a lot deeper than that. Life is complex, and it can be tough to set your course in the direction you want. When you hire a life coach, they equip you with the tools you need to make the life you envision happen. 
Don't let your life pass you by without reaching for what you want. You can do anything!
You may also like: How Coaching Can Be Essential For Business Owners To Be Successful
Image source: Shutterstock.com