Click here to get this post in PDF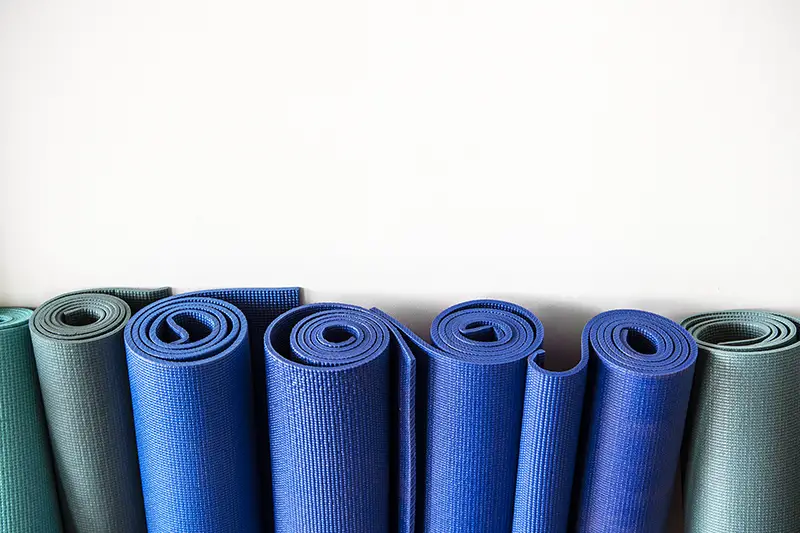 Rubber mat is an environmentally friendly mat with exceptional slip resistance, anti-fatigue properties, durability, and versatility for the feet and legs.
Recycled rubber mat is less expensive than new rubber matting because it is made from recycled materials. It also helps the environment.
All industrial and general rubber sheet applications, vibration dampening pads, sound control, under concrete slabs, truck, ute, and horse float floors are all good candidates. For most purposes, this non-permeable, anti-slip matting can also be used as friction matting. This mat works well in a variety of circumstances.
Rubber mats are available in many shapes and sizes to meet a wide range of requirements. They can be used in professional settings as well as at home. Commercial people often prefer rubber floor mats over any other entryway floor mats due to their longevity and performance. A rubber floor mat can be designed in such a way that dirt and water are almost eliminated from entering and departing foot traffic. If you and your employees are continually mopping, vacuuming, and sweeping your showroom floor, this can be a significant time-saver.
Rubberised floor mats also serve as an excellent safety barrier for you, your employees, and your clients. Because non-slip rubber floor mats are completely waterproof and slip-resistant, placing them in locations with high traffic or possible water hazards (such as near sinks and water fountains) decreases the likelihood of slip, skid, and fall incidents. However, according to any injury attorney, slip and fall incidents are relatively common. Therefore, one of the best methods to minimise them is to use rubber mats and stall mats inside and outside of every door and never in any water hazard area.
Rubber mats are commonly used to collect dirt, water, and other debris from foot traffic entering a building. They're also utilised to catch water and spills near sinks, water fountains, and coffee shops, essentially removing a slipping hazard for persons who pass by or frequent these locations.
Because of their intended purpose, they must be designed to effectively capture undesirable water and sediment without appearing dirty, full, or unattractive. Rubber floor mats are used by businesses because they not only perform the job but they do it in style.
A good rubber mat will feature a border barrier that prevents water from leaking from the mat's inner regions, where it collects from shoes and umbrellas into the surrounding floor area. This is especially important for mats used in entryways and outdoors. If a rubber floor mat lacks a border dam, water collected from rain, sleet, snow, or spills will simply bleed out onto the floor surrounding the mat, posing a hazard. The rubber floor mat must have a depth that allows standing water to be held until the mat naturally dries, in addition to the border dam. The mat must be able to dry on its own, as any rubber floor mat that does not dry is vulnerable to mould and mildew.
You may also like: What Makes Recycling Essential for the Restaurant Industry?
Image source: Rawpixel.com