Click here to get this post in PDF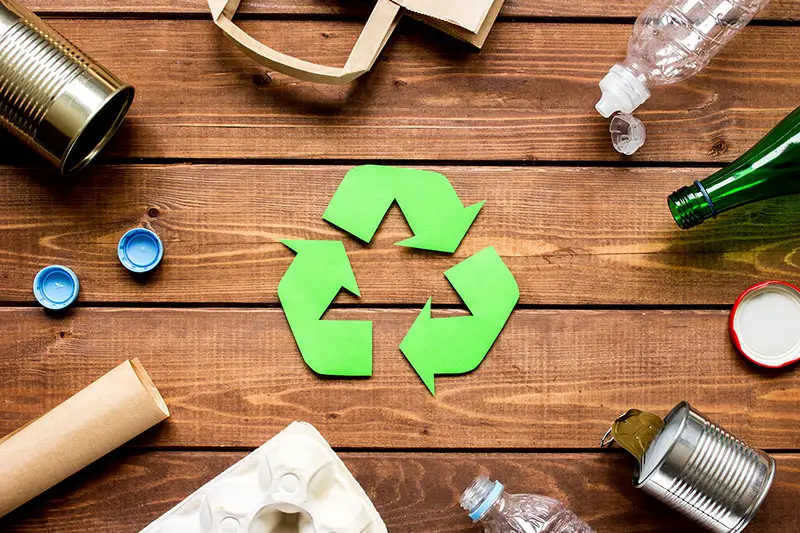 Food waste is a problem that countries around the globe are currently dealing with. According to the Food Waste Index Report from the United Nations, in 2019, 931 million tonnes of food waste was generated. The foodservice industry was responsible for 26% of the waste. The numbers indicate that 17% of global food production may be wasted.
According to recent recycling news, several campaigns and technological advancements are being made to combat the growing issue of waste. The article will look at why recycling should be an integral part of running a restaurant.
Why is Recycling Essential for the Restaurant Industry?
Recycling, in general, offers several environmental and cost-effective benefits. When recycling is made a part of a restaurant's everyday routine, it can help reduce their carbon footprint and also help them improve their business model. 
Environmental Impact
According to the same UN report mentioned above, countries like Australia, China, Denmark, the UK, and the US are some of the top countries wherein the foodservice industry contributes to food waste the most. As per the National Zero Waste Council, 2.2 million tonnes of food in Canada is wasted each year. The waste is equivalent to having 2.1 million cars on the road.
These numbers prove that recycling is not a luxury but a necessary measure to combat the challenge of food waste. By adopting a recycling approach, your restaurant could contribute to creating and following environmentally sustainable practices. Avoiding the use of straws and partnering with charities and shelters are small steps that can significantly impact the environment.
Profit Margins
According to a report, the US restaurant sector generates about 11.4 million tonnes of food waste annually. The cost of waste by consumer-facing businesses is about $54.7 billion. So the waste that your restaurant is generating is costing you money.
By conducting a waste audit, understanding what can be better utilized, recycling, and streamlining processes, you can cut down on losses and improve the profit margins of your business. For example, restaurants could add about $620 million of potential profit annually. In addition, by using recycling practices, such as on-site processing and composting, 2.6 million tonnes of waste could be redirected from landfills. 
Brand Image
With access to recycling news, people are increasingly becoming aware of every industry's environmental challenges. They want to support businesses with transparent practices and are taking actionable steps towards reducing their carbon footprint. By presenting your recycling efforts, you could create a positive brand image for your restaurant.        
What Can You Do to Reduce Food Waste?
You can only improve what you measure, and a waste audit is a process that will help you do so. Categorize materials and note what you are using, what is being thrown out. You can take help from professionals who conduct waste audits and recommend strategies for reuse and recycle. You could start with creating waste management processes and streamline them by training employees over time.
Depending on where you stay, recycling needs to be mandatorily followed. For example, according to Connecticut state law, recycling is a law for restaurants. You could get in touch with government representatives if you want to become a green restaurant. 
Recycling News – Working Towards Sustainability
Zero Waste Campaigns
Love Food Hate Waste is a widespread campaign in Canada that is creating awareness among the public on climate change and helping reduce food waste. After the success of their food-focused 2021 Spring campaign, they have come up with a fall campaign to reduce food waste during the holiday season.
Companies Championing the Cause of Zero Waste Composting
Englobe Corporation, headquartered in Quebec City, is one of Canada's most prominent firms specializing in composting and environmental engineering. The company started its journey with pig manure and paper mill sludge. Now receive about 75,000 tonnes of green waste, food waste, and some biosolids. 
The company is working on a roadmap that will help them capture millions of tonnes of organic waste by partnering with municipalities. 
Equipment for Optimal Organic Waste Processing
Vermeer Corporations and MGL Engineering Inc have joined hands to supply organic waste processing equipment. Vermeer already has a lineup of trommel screens and grinders for processing organic materials. However, the complementary equipment added by MGL could significantly improve the productivity in the waste recycling space.
Every small step taken by restaurants and the public collectively can help keep food away from landfills. In addition, several industry leaders and governments are working towards creating an infrastructure that allows for efficient and cost-effective recycling practices. You can do your part in the process by following guidelines issued by restaurants and government bodies and staying aware of the new developments and statistics through platforms like recycling news. Implementing environment-friendly practices in your business is also another significant way of putting a check on food wastage. 
You may also like: How To Manage Waste In Your Warehouse
Image source: Shutterstock.com