Click here to get this post in PDF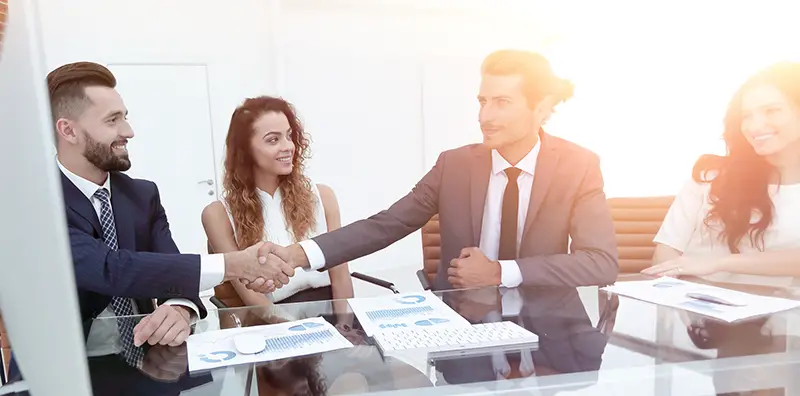 Whether you're starting a new business overseas or simply expanding your current one, congrats! Branching out to take your company international is a feat that few businesspeople achieve and can broaden your appeal and increase your bottom line. 
In the UK, for example, only 14.3% of the businesses currently trading are trading internationally. 
But before you get started on the big move, there are a few things to consider and a few additions to your to-do list that will make going international a painless transition. Let's dive in. 
1. Check Rules and Regulations
While your business might have operated in a certain way in your home country, consider that the legal regulations might differ slightly in your destination country. 
Read up on the rules surrounding tax and trading standards before you take your business abroad to avoid any delays or fines when you start operating from your new hub. 
2. Use Translation and Interpreting Services
If you're opening a branch of your business or a brand new business abroad, consider that your customers might speak a different language. 
The most effective way to make sure all of your written, video, and verbal content is accurate for your new audience, hire professional translation and interpreting services from people with a native level of ability in both languages.  
If you're working in a B2B environment and expect to hold meetings with people whose first language isn't English, having an interpreter is best practice. 
That way, you show consideration towards the clients in your destination country, and interpreters can help you discuss any finer details or sticking spots that could otherwise be lost in translation. 
3. Consider Cultural Differences
It's worth remembering that it's not only language that differs from country to country; it's culture, too. So while emailing clients outside of working hours in your home country might be perfectly acceptable, it could be considered rude in the country where your new international business will operate.
Even small things like whether or not to shake hands at the start of a business meeting can differ from place to place. So do your research before arriving, and you'll avoid awkward encounters while you're still getting to know your new base. 
4. Customize Your Offer to the Market
Those cultural differences don't just impact client encounters; they also make a difference to your target audience. 
The market may differ from your home country in the new countries you'll be targeting, so make sure you tailor your market research to your destination(s) before launching your products or services. 
5. Grow an International Network 
Having a network of like-minded professionals in your destination country (or countries) can significantly impact your success once you arrive.
Professional networks can help you source business development opportunities and reach new audiences. With that in mind, use online tools such as virtual networking events and LinkedIn to get to know people in your industry before you launch your business. 
You may also like: Tips To Working With Other Businesses Overseas
Image source: Depositphotos.com