Click here to get this post in PDF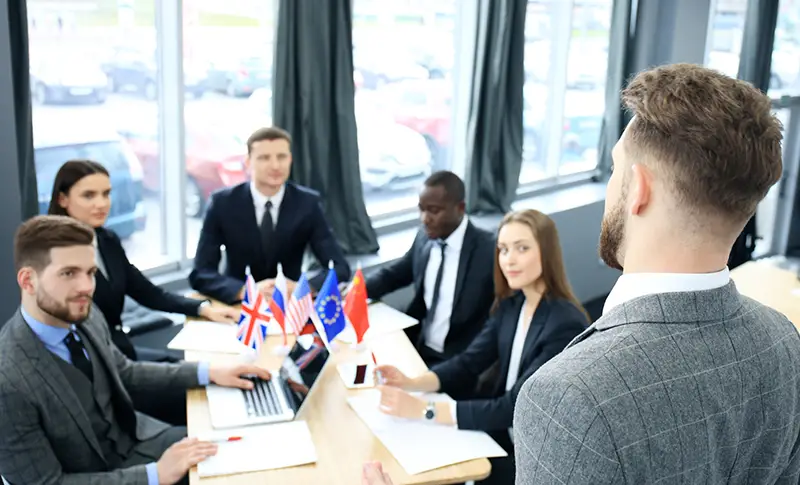 When creating products or offering services, many businesses will need to work with overseas partners to achieve what they want. While many would love to base their entire manufacturing operations within one country, that often isn't possible. This may be due to costs, the available resources, or the staff skills on offer, all of which are factors worldwide. 
Partnering with other overseas businesses is a big step and one that can seem daunting to new businesses. With this in mind, we wanted to provide some tips to hopefully help with this process. To help us do that, we reached out to someone with experience in this area to shed some light on the challenges that can come with it and how to deal with them. Steven Mccarthy is one of the directors at Joyto, a company that produce high-quality baby products and works with overseas businesses to help them do this. 
Research as much as you can
When conducting any business deal, it's important to research who you're working with, but this is even more important when it's an overseas partner. Steven explained that before anything else, Joyto would "check the supplier's company website, to make sure they are the manufacturer instead of a trading company or middleman company, as we need to find the manufacturer to get the lowest cost of the products." 
Another critical point that Steven raised was how important it is to check that any company you're working with to produce a product can comply with regulations in your home country and where you will be selling your product. Regardless of how good a deal you can get, if the products do not meet regulations, then it's money wasted that you can't get back. 
Steven also pointed out that it's important to "check when the manufacturer was established, their factory certification and their customer reviews." The longer a manufacturer has been established, the better your chances of their products being good. Another useful thing to look into, if possible, is if they already supply a competitor in your market, as you can then see other direct examples of their work. 
Find ways of building trust 
It's vital that you are able to trust your overseas business partners. Particularly during the times we are currently experiencing, where Covid-19 is still impacting travel freedoms, you need to be able to trust that any business you're working with will produce exactly what you want.
Building trust is difficult with any business relationship, but a good way to build trust is to see how people respond when there is a problem. Steven explained that he would be more confident in ordering from a supplier again in the future based on how they reacted if a problem occurred, regardless of how big or small it was. 
Communication is vital
It is often said that people are the key to making a business successful, and while this is true, a key part of this is communication between people. This is especially important when working with other businesses. When another company is helping you produce a product, they need to understand your vision for the product fully. This can be difficult as we often have an image of something in our mind that is hard to form into a final product. When you then factor in a language barrier, it becomes even more challenging. 
Steven understands exactly why this is important. He explained that you need to "check carefully every single detail of the products with the suppliers before you make a large quantity order, write as many products details down as you can on the contract, especially details matching with the samples they sent to you before, so you receive the same quality and specification." By doing this, you're giving yourself the best chance for the product to be precisely what you want and helping your business partner produce the best product possible. 
Hopefully, the three key tips highlighted above will help any new business looking for overseas partners and businesses work effectively and productively. Partnering with other companies can be a real benefit to your company and help you grow, and while it may be a daunting process to trust others overseas with an integral part of your business, the results can be fantastic! 
You may also like: What All Businesses Should Know Prior to Accepting International Business
Image source: Dreamstime.com