Click here to get this post in PDF
Are you thinking of going into management consulting? Do you think you possess all the necessary skills to make it in this industry? Then you might want to check again. 
Management consulting isn't just the 'next step' for someone proficient in their area of expertise. The field requires some experience in other skills different from your primary specialty area.
Management consultants need to have basic human resource skills that make selling their craft easier and more effective. As a management consultant, you must learn to be flexible, communicate properly, and understand your client's pain points. 
This article will share the five most valued skills in management consulting you need to become successful in the business and ace your consulting sales.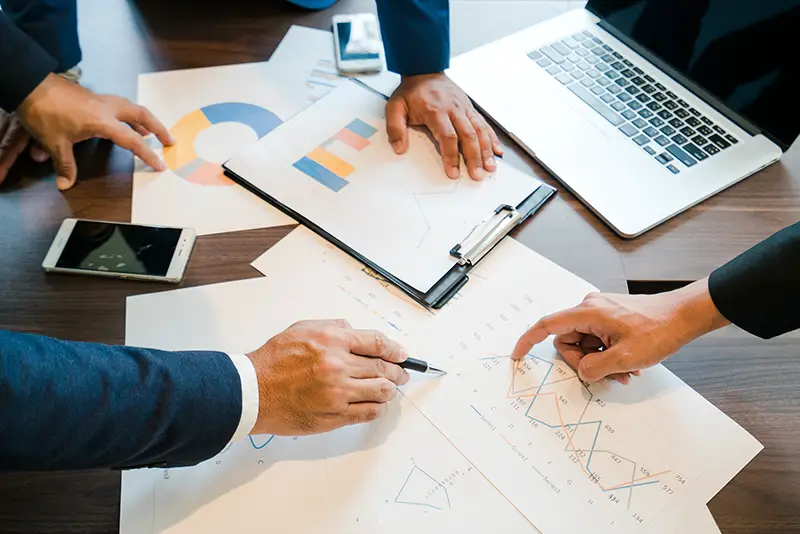 Problem-Solving
The very first rule of engagement for all consulting firms is the ability to solve problems. As a management consultant, you must learn to think outside the box. You should be able to approach issues with a keen eye and break big tasks into sizable chunks which are timely and actionable. 
You could be called upon on short notice by a client for an emergency job. In these times, you must be able to improvise and bring your problem-solving skills to bear. Learn to listen attentively to your client's deepest concerns and follow up with quick, effective solutions.
Flexibility
Next on the list is flexibility. Many times, you will be faced with high-profile assignments with a particular client that can go on for long extended hours. You could even be called away to a location in another city for work. 
How do you then manage to be in many different locations at once without disappointing one client over another? This is where flexibility comes in. Being flexible is the ability to manage your work schedule in a manner that allows you to juggle between responsibilities and still perform optimally.
Communication
One of the important skills a management consultant should have is communication. We couldn't stress this enough. Communication before a task, during a task, and after the task is very vital for a smooth relationship between you and your client. You will find yourself asking important questions from the very moment you first meet with the client. 
These questions will set the stage for how you chose to approach the project. As the project goes on, you will also be updating your clients with detailed progress reports. Even after the project is completed, you still need to fill them in on any other important information you feel they should know. What all of these do is that they build trust and credibility in the eyes of your client. They will be so impressed that they have no choice but to refer you to other clients. 
Team Work
Teamwork is a critical part of management consulting. As such, you must learn to cultivate a spirit of teamwork. Most projects you will take on will put you in the hands of teams. These teams would either brief you or equip you with the tools you need to deliver.
For instance, as an IT consultant to a company, you may need to take reports on staff experience with the computers or networks. You may also need to work with in-house technicians to get a qualitative assessment of the performance of the IT infrastructure. A good team spirit boosts productivity and makes decision-making processes a lot smoother.
As a management consultant, you will also be working with your personal team. You must build a good rapport within this team so that all team members are in sync with one another.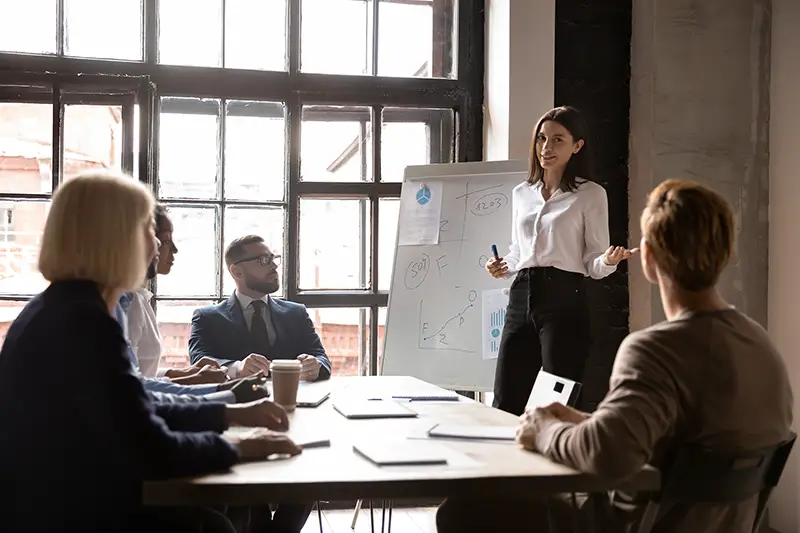 Thought Leadership Skills
Management consulting is a highly-revered position for many businesses and companies. Ideally, these people and businesses will always look up to you every time they have challenges. When there is even the tiniest glitch in the system of things, their first thought response would be, "…we have a consultant for this." And their next action will be to contact you. 
Because of this unique position you've found for yourself, you must always be ready with expert advice for every challenge. You should proffer high-value, thought-leader solutions that have a lasting impact on the company.
You must understand that you are not just in for one-off projects alone. You are also an integral part of your client's system. As such, your professional services should be intrinsic to the company's short and long-term vision.
Final Thoughts
Management consulting puts in a unique position that companies pay top dollar to access. Having only technical skills isn't enough to cut in this industry. You will need to learn the soft skills highlighted above to really make your presence felt with every person and business.
You may also like: 7 Fast Facts About Business Management Consulting
Image source: Shutterstock.com