Click here to get this post in PDF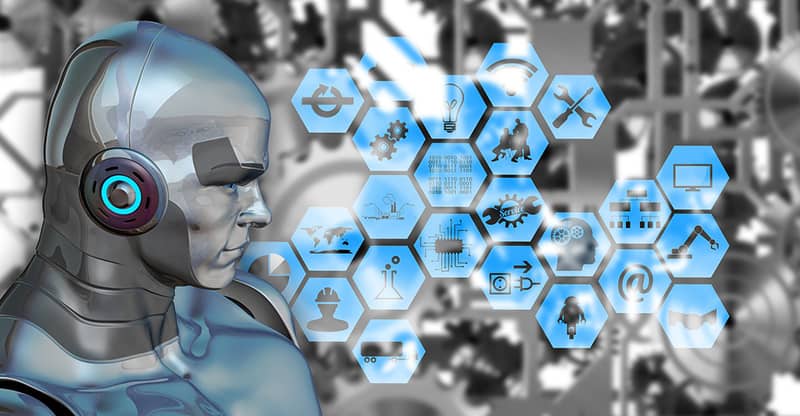 This article contains affiliate links. For more info, see disclosure.
Tech Industry Facing a Shortage of Skilled Employees
According to The CV Squad, although tech is the fastest-growing industry in the UK (twice that of the wider economy), 85% of hard-to-fill positions are difficult to recruit for because of a lack of specialist, technical skills, meaning employees with top skills are hard to find.
Tech City UK's 2017 report found that tech workers get paid more and contribute more to the UK economy than any other industry.  The CV Squad have explored the skill set needed to become in-demand of tech recruiters from within the fast-growing industry.
Top Technologies to Work in
A recent report by techUK reveals the top new technologies poised for growth in the next five years:
TOP TECHNOLOGIES
AREA OF TECH:
PREDICTED MARKET WORTH:
Internet of Things
£5.4tn by 2017
Wearable technologies
£52.3bn by 2024
Big data and data analytics
£24.2bn by 2017
5G and associated wireless technologies
40-fold increase by 2018
Robotics
£21.7bn by 2018
Autonomous
£20.9bn by 2020
Advanced manufacturing, building automation
£37bn by 2018
*All numbers converted from US$ to £ as per rates on 19 December 2017
The Most In-Demand Tech Skills
The world's largest professional social network, LinkedIn, analysed the hiring activity that took place on the platform in 2016 to highlight the 10 top skills most likely to get you a new job in 2017.
The Most Employable Skills:
Statistical Analysis and Data Mining
Middleware and Integration Software
HR Benefits and Compensation
Web Architecture and Development Framework
Mobile Development
Perl, Python, Ruby
Network and Information Security
Data Presentation
Data Engineering and Data Warehouse
LinkedIn careers expert Catherine Fisher adds, "While some skills expire every couple of years, our data strongly suggests that tech skills will still be needed for years to come, in every industry."
Upskilling to Stand Out
To stand out in an industry with such a highly-skilled talent pool, employees should take the opportunity to upskill themselves in various prominent areas that are vital to the tech industry's growth.
Easily Transferable Skills & Tools for Tech Industry Workers
The CV Squad analysed data to determine which skills and tools are easily transferable to the industry's top jobs:
Project management:PRINCE2, Agile, Scrum
IT service management (ITSM): ServiceNow, BMC Remedy
 Research and analysis of big data: Tableau, NoSQL, and Apache Hadoop
Programming and coding: HTML5, SQL, JavaScript, C#, and Python
 Sales: Oracle, Salesforce CRM
Content marketing: JSON, SEMrush, BuzzSumo, WordPress, Canva
UX design: SEO, HTML, CSS, Adobe Creative Suite, CMS knowledge (e.g. WordPress)
Don't Neglect Soft Skills
Top organisations want to hire leaders – those who can speak confidently, listen well, make decisions based on critical analysis, and lead by example. But, unlike hard skills, which can be proven and measured, soft skills are intangible and difficult to quantify, so organisations are on the lookout for this rare combination of skills.
The Top Soft Skills:
Deal-making and meeting skills
Presentation and negotiation skills
Communication skills
Time management
Analytical thinking
Ergonomic sensitivity
Empathy
Leadership skills
Teaching, mentoring and knowledge sharing
Flexibility and adaptability
Innovation and creativity
Being a team player that can work well collaboratively
According to The CV Squad's Justin Roach, who specialises in recruitment in the tech industry: "Aside from much-needed technical skills, recruiters and businesses are struggling to find technically skilled candidates with the soft skills to match. The sector too often focuses on the hyper-technical knowledge of this highly experienced group, and less so on communication and leadership skills. These soft skills are crucial when climbing the corporate ladder from a purely technical role to a more senior one – and since soft skills are learnt, not taught, they should be a focus for employees, businesses, and the tech industry at large."

Article and Infographic by The CV Squad
This article contains affiliate links. For more info see disclosure.
Image source: Pixabay.com