Click here to get this post in PDF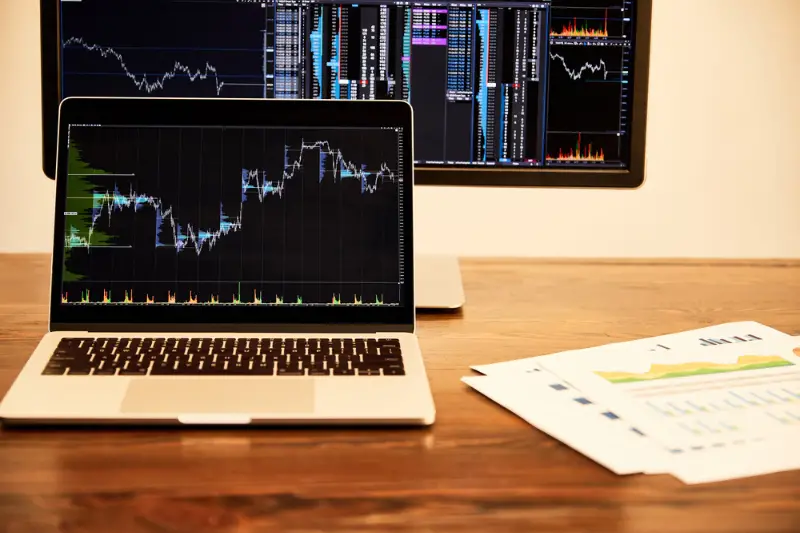 Satellite imagery plays a vital role in the global oil trading industry by providing transparency, security, and compliance. It allows for monitoring and regulating various aspects of the trade, such as tracking tanker movements, verifying reported data, and detecting illicit activities. By offering real-time insights into storage facilities and transportation routes ensures integrity and a level playing field for market participants. Additionally, it enhances security by identifying suspicious behavior and potential threats to oil infrastructure. Moreover, satellite data enables compliance with regulations and international agreements, helping enforce production quotas, environmental regulations and monitoring impacts on ecosystems. Overall, satellite imagery revolutionizes monitoring capabilities and continues to advance, offering valuable insights and benefits to stakeholders in the oil trading industry. If you are interested in oil, it's worth understanding the reasons why Bitcoin could potentially outperform oil this year.
Understanding Satellite Imagery
Satellite imagery refers to the high-resolution images of Earth captured by satellites orbiting our planet. These satellites are equipped with advanced sensors and cameras that can capture detailed information about various geographical features and activities. Over the years, satellite imagery has evolved significantly, offering unparalleled insights into different sectors, including the oil trading industry.
Enhancing Monitoring and Surveillance
The oil trading industry involves complex logistics, with oil tankers transporting millions of barrels of crude oil across vast distances. This extensive network creates challenges in monitoring and surveillance, making it difficult to detect unauthorized activities, such as smuggling, illegal oil spills, or breaches of compliance regulations. Satellite imagery addresses these challenges by providing a bird's-eye view of the entire supply chain.
With satellite imagery, authorities and stakeholders can track oil tankers in real time, monitoring their movements, routes, and activities. High-resolution satellite images offer detailed information about the status and condition of oil tankers, enabling prompt detection of any irregularities. This enhanced monitoring capability acts as a deterrent against illicit activities and promotes transparency within the industry.
Environmental Impact and Oil Spill Detection
Oil spills pose a significant threat to marine ecosystems and coastal communities. Detecting and responding to oil spills promptly is essential for mitigating their environmental impact. Satellite imagery plays a vital role in this aspect by enabling the detection of oil spills from space.
Satellite sensors can detect the presence of oil on the water surface, even in large offshore areas. By capturing images at regular intervals, satellites can help monitor the spread and movement of oil spills, allowing authorities to take swift action. This early detection capability minimizes the environmental damage caused by oil spills and helps in directing cleanup efforts efficiently.
Analyzing Market Trends and Predicting Demand
In addition to monitoring and surveillance, satellite imagery also offers valuable insights into market trends and demand patterns. By analyzing satellite images of oil storage facilities, experts can estimate the inventory levels, identify fluctuations in stockpiles, and predict future demand.
Satellite imagery helps in monitoring changes in oil inventories across different regions, providing critical information to traders and investors. This data can inform their decisions regarding production, pricing, and trading strategies. With accurate and timely information, stakeholders can navigate the volatile oil market more effectively, minimizing risks and maximizing profits.
Safeguarding Maritime Security
Ensuring maritime security is a top priority for nations around the world. The oil trading industry, with its vast transportation network, is susceptible to security threats such as piracy, terrorism, and illegal activities. Satellite imagery offers a valuable tool for enhancing maritime security measures.
Satellites equipped with advanced sensors can detect suspicious activities around oil tankers and offshore oil platforms. These sensors can identify unauthorized vessels, monitor anchorages, and detect any unusual behavior. By integrating satellite imagery into maritime security systems, authorities can enhance their surveillance capabilities and respond swiftly to potential security threats.
Conclusion
In conclusion, Satellite imagery has revolutionized the way we monitor and regulate oil trading activities. With its advanced capabilities, it enhances monitoring and surveillance, facilitates environmental protection, provides insights into market trends, and safeguards maritime security. The integration of satellite imagery into the oil trading industry has ushered in a new era of transparency, efficiency, and sustainability. As the industry continues to evolve, the role of satellite imagery will only become more crucial. By leveraging the power of satellite technology, we can ensure a safer, more accountable, and environmentally sustainable future for the global oil trading industry.
Disclaimer:This article is not intended to be a recommendation. The author is not responsible for any resulting actions of the company during your trading/investing experience.
You may also like: The right strategy to trade oil!
Image source: Depositphotos.com