Click here to get this post in PDF
How Altering a Satellite Cam Angle Can Produce a New Image?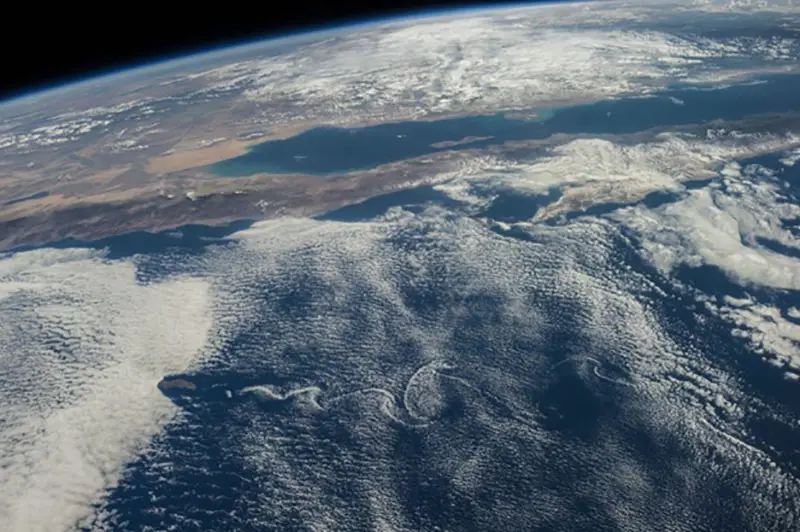 Satellite cameras traditionally take photos straight down and make the Earth look like a flat map. While this angle is great for spotting weather events, it is not great for getting an accurate view of landmarks and cities. However, by tilting a satellite cam, the sensors can take incredible images and reveal a whole new perspective of our planet!
How Does Satellite Camera Work?
Satellite cameras are attached to spacecraft. These spacecraft hitch a ride on rockets and are launched into space. Once they reach orbit, they are released by the rocket and use propulsion to get in sync with the Earth's gravity which then allows the spacecraft to orbit around the Earth.
How are satellite images taken? Satellite cams use radiation emitted from the Sun and then analyze it once it is reflected from the Earth. There are also spacecraft that can produce radiation and don't rely on sun rays.
To produce an image, spacecraft cams scan the Earth back and forth and measure light we can and can't see. Every object on Earth absorbs, reflects, and emits radiation uniquely known as a spectral signature which allows researchers to distinguish different features. Satellite cam sensors only capture one band of wavelengths which makes everything appear gray and in slices. There is public satellite camera access where you can see unedited satellite images. These raw images are sent to Earth via radio antennas and then are fed into a computer that alters the image by gluing it all together and adding shades of red, blue, and green light to make it represent how humans see the world.
How to use the satellite camera? A satellite camera is set up to work remotely, and its sensors can automatically detect reflected radiation and capture pictures. These pictures are then beamed down to researchers via the satellite's communication system using the Deep Space Network. Satellite images are used for a variety of purposes, including monitoring weather, natural disasters, human development, urban sprawl, agriculture, and security.
New Satellite Cam Angle New Perspective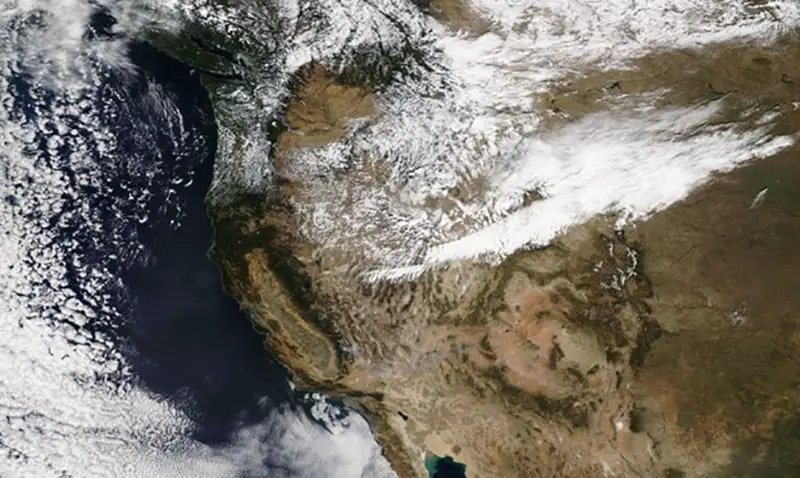 Robert Simmon wowed the world by using SkySat's sensors to take incredible satellite images. These pictures were taken at a slight angle and reveal the width and height of skyscrapers, the contrast in building heights, and the degree of urban sprawl. These satellite camera images also highlighted our Earth's immense natural beauty, including the size of incredible mountains, the height of volcanoes, the depth of valleys, and much more.
Robert Simmon was originally a data visualization expert at NASA but is now working in the private sector, and his series of pictures have shown that the use cases of satellite images are virtually unlimited. These new angled images are a great way to admire the sheer beauty of our planet while also uncovering new insights. These images could spur a new strategy for solving deforestation or wildlife destruction, or urban design.
What Application Do These New Satellite Images Have?
By altering the angle of a satellite cam, profound new images are formed. These new satellite images can help us achieve a deeper understanding of the world. For example, urban planners can access these satellite images and determine whether there is too much urban sprawl. They can determine if certain city areas are cut off from transport hubs or lack the necessary infrastructure. Governments can use these pictures to survey the damage following a natural disaster. The surveyed damage can then inform their future prevention and protection strategies.
Wildlife agencies can also use these new satellite images to keep a close eye on natural habitats, wildlife, and plant life. These new images could play a key role in identifying and preventing the spread of invasive species. Farmers could also study these pictures and make more informed decisions about when to plant and harvest and what crops will have the highest yield. The application for these new images is boundless and can greatly improve various aspects of our cities, food supply, and nature.
To Sum Up
By slightly adjusting the angle of the camera, a completely new and breathtaking image is produced. These angled pictures were pioneered by Robert Simmon, a former data visualization expert at NASA. Traditional satellite pictures are taken straight down, which, while great for capturing some elements of the planet like weather, is terrible at depicting cities, mountains, and other structures. By taking images at an angle, satellites can suddenly take incredible images of skyscrapers, valleys, volcanoes, and 8000 ft peaks! These new images will play a key role in city planning, improving infrastructure, monitoring natural disasters and surveying damage, monitoring agriculture and water supply, and even security. Comment below what you think will be the best application for these angled images!
You may also like: All about Aerial and Satellite
Image source: Flickr.com