Click here to get this post in PDF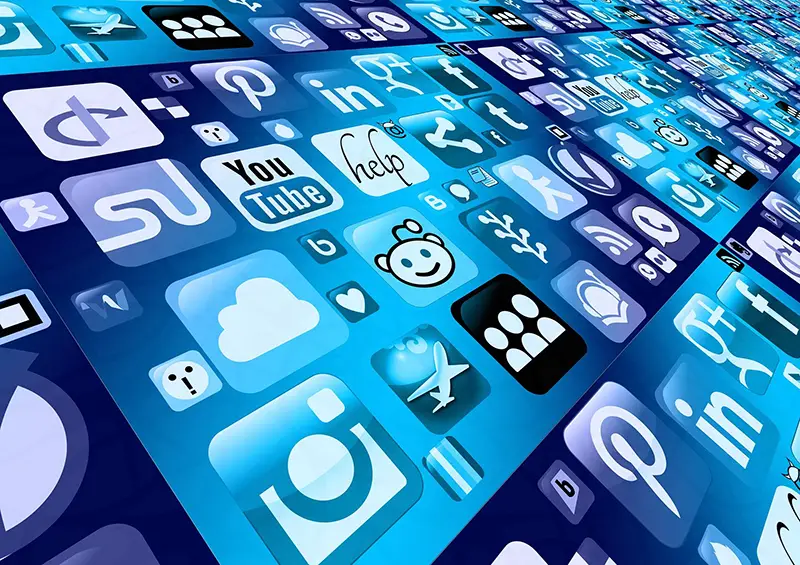 Integrated Marketing Communication (IMC) is applying brand messaging consistently on traditional and other non-traditional channels of marketing. It allows potential customers and clients to interact with your company and brand through the channel they prefer. The knowledge and application of integrated marketing communication enable a company to make a multi-branched marketing campaign and reach massive audiences. IMC promises a complete link between the marketing messages and communication channels using different mediums. The link operates due to the combination of related marketing tools. It means that every tool needed for marketing is integrated so that the brand can be sure of smooth performance.
The purpose of integrated marketing communications is to increase awareness in the target audience about the brand. The aim is also to reach a maximum audience. Using one platform and one method of marketing can lower your chances of achieving this goal. But through the usage of integrated marketing communication, you can widen your reach easily. The use of this method makes your brand look reputable and professional.
If you own a brand and want to use IMC methods to boost your brand awareness and sales, you need an eligible marketing team. Your brand is as strong as your marketing team makes it to be. So make sure you hire the most eligible personnel for the department with marketing knowledge. Once you have experts on board, you can easily have them employ tools of IMC such as:
TOOLS OF INTEGRATED MARKETING COMMUNICATIONS
1) ADVERTISING 
Advertising is a paid method of communication. It is non-personal, yet one of the most effective ways of communication. Advertising allows you to reach a broad audience at the same time and communicate your method within a short time-frame. Advertisement is best if you aim to create brand awareness among potential customers. The key to successful marketing through advertising is to give the right message properly. Understanding the market is not easy, and the need for experts arises. Only individuals who have MBA marketing in their profile can help analyze the target audience. 
Examples of media used in advertisements include print, radio broadcasts, billboards and signs, television, etc.
2) PERSONAL SELLING 
This method includes coming face to face with your potential customer and marketing your brand to them directly. The motive is to convince the potential customer to buy your product or services. Here, the brand's sales representative communicates with the consumer directly. If the consumer has any issues or concerns, the salesperson addresses them right on the spot. The salesperson can also improvise the sales pitch according to the audience and make a better pitch. If successful, personal selling ensures that your brand builds a long-term relationship and promotes your customers' brand loyalty.
3) DIRECT MARKETING 
Direct marketing is one of the oldest methods of marketing. The brand or service provider communicates with the consumer directly. The mediums of communication are usually emails, telephone, messages, brochures, and promotional letters. Now that e-commerce is more popular, companies can mail brochures and catalogs to the customer directly. It makes the marketing method more effective, as it helps create a more personal relationship.
4) MOBILE MARKETING 
Mobile marketing is undeniably the most widely used method of marketing. It is also less costly and the most convenient approach and allows the company to communicate with consumers directly. By sending messages, companies can customize their offerings and time them properly as well.
5) SOCIAL MEDIA MARKETING 
Another marketing tool that rose with the advancement of technology is social media marketing. It is now the most powerful method of communication. People use the internet in their daily lives, and the new generation spends most of their time online. Companies arose to utilize this opportunity and use social media as a medium of marketing and communication. This method is excellent because it is low in cost, targets a broad audience, and is likely to produce more customers. 
6) PUBLIC RELATIONS
Public relation is the method of maintaining the image of an organization with the audience. It is a two-way method of communicating with the public. In this method, consumers give feedback. Then, the company maintains public relations by maintaining a positive image of the company and creating goodwill. Such promotions usually occur through public appearances, sponsorships, news, social media feedback, and press releases.
7) SALES PROMOTION
A promotion is an incentive given to the public by the company to increase sales of the product. The company provides attractive offers, which can include but do not limit to coupons, contest prizes, samples, low-rate deals, etc.
8) SPONSORSHIP
Sponsorship is the mixed child of sales promotion methods and public relation strategies. A company can sponsor events, teams, and much more; however, sponsorship creates much more brand awareness than any other way. It increases public goodwill response and promotes brand loyalty in people. It also helps in making your brand appear well-established and mature. 
BENEFITS OF USING INTEGRATED MARKETING COMMUNICATIONS
It doesn't matter which industry or niche you target. Integrated marketing communications can transform your business and make it successful. Of course, the trick to this method is to find the right combination of marketing strategies that work best for your brand. There will be plenty of channels, but the key is to utilize those that your consumers use frequently. Some benefits of using integrated marketing communication include:
Better brand visibility
Increase in media coverage
Clear and consistent communication
Better search results
Better brand image
Cost-effectiveness
Greater efficiency
---
The Fine Balance Between Communication and Creativity in Marketing
---
CONCLUSION
Implementation of Integrated Marketing Communication is not easy. But if you implement better business and strategic planning in this process, you will enjoy this method's benefits a lot. The key is to test and implement different mediums before settling down on one. Choose the one which is best suited for your brand image and reaches your target audience quickly. 
You must remember that the key to proper marketing is communicating a compelling and clear message to the audience. It doesn't matter if it is through advertisement, social media promotion, or personal marketing, but it should be appealing.
Image Source: Pixabay.com