Click here to get this post in PDF
Effective marketing campaigns deliver results. The problem is that success is not always guaranteed. As a business owner, expecting a turnaround or uptick if you invest money in marketing is understandable. Here are some tips to improve outcomes if you're missing the mark.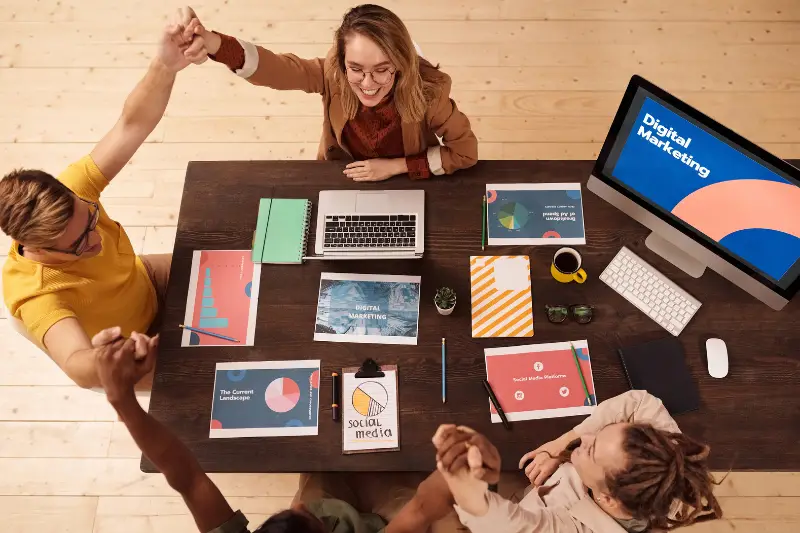 Enlist professional help
Most small and medium-sized businesses have a limited marketing budget. If you're a new company or on a tight budget, you may not have the funds to recruit marketing experts. Outsourcing marketing and working with experts freelance is a means of saving money while ensuring you have access to the skills you need. However, it's not easy to achieve success through marketing campaigns if you don't have any experience and you're short on time. 
If you run a business and you want to drive traffic, increase sales and raise brand awareness, it's wise to enlist professional help. Research agencies and look for teams or individuals who have the expertise required. Focus your search on companies that have a proven track record in your field and professionals who have an interest in techniques that are relevant to your business. If you're keen to increase traffic and sales for your online store through paid ads, it makes sense to work with an eCommerce PPC consultant. It's beneficial to compare quotes and service bundles before you make a decision. Many agencies and consultants offer options to suit different budgets and requirements. Prioritize value for money over low costs to find the best deals. 
Capitalize on consumer trends
Consumer trends come and go, and this is why businesses need to be adaptable. If you can move and respond to emerging trends quickly, you will gain a competitive advantage. One of the most significant changes for companies to be aware of in recent years is the prevalence and influence of online reviews. More than 90% of consumers now read online reviews before they buy a product or call a business. To capitalize on this trend, encourage buyers to leave reviews, share comments, make testimonials accessible on your website and urge clients and followers to refer others. 
Other important trends include the growing popularity of video content and a shift towards sustainable shopping and recognizing brand values. Almost 75% of customers actively seek to buy from brands that align with their values. Modify your campaigns to connect and engage with clients and shoppers and cater to their needs and preferences. 
Address issues
Business owners have access to huge amounts of data and customer feedback today. This is incredibly beneficial because it provides an insight into strengths and weaknesses. Use analytics and customer reviews to highlight and address issues. Track performance continuously and look for gaps you can fill, for example, people navigating away from certain landing pages or failing to respond to or engage with different types of posts or calls to action. 
Marketing strategies can increase sales, create more leads, optimize ROI and put brands on the map. If you're struggling to make an impact or not achieving key marketing objectives, reviewing your strategy is useful. Consider enlisting professional help, look to capitalize on new consumer trends and address weaknesses. 
You may also like: Assessing the Difference Between Digital Marketing and Traditional Marketing
Image source: Pexels.com