Click here to get this post in PDF
When it comes to protecting yourself and your company, it's crucial to have the best electrical contractor insurance you can. Of course, the larger your insurance policy the more it could cost and for some, that's an important consideration. It's a balancing act, and one that can be difficult to follow if you don't know what you're looking for. So, let's take a look at the absolute minimum you need to protect yourself.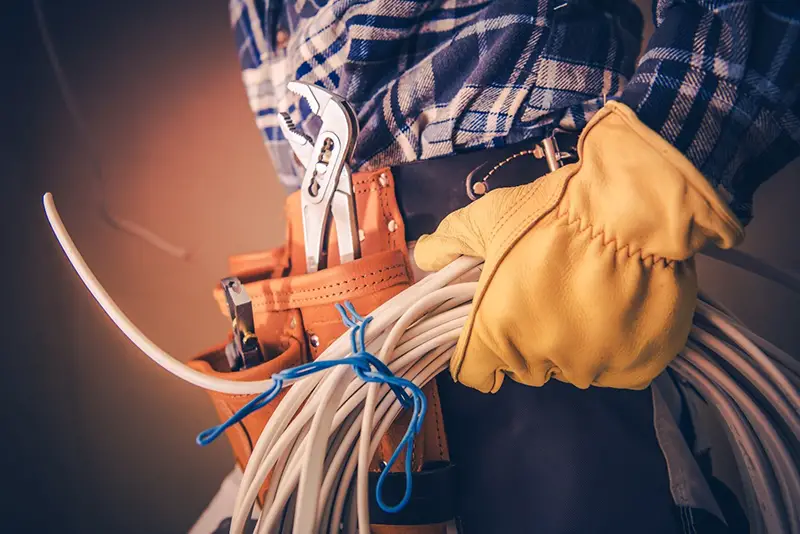 General Liability Insurance
The basic level of insurance that you need is a liability coverage which is part of a roofer insurance. This is all about claims for injuries and damages that can occur for you, your client, or any third party person or property. So, if something gets dropped or broken in the clients home this insurance would cover it. If something gets dropped on the neighbors fence and it gets broken this insurance could cover that as well. And the general liability insurance will take care of legal fees that you incur trying to defend yourself from a claim. 
Now, the important thing to understand is that many states don't even require you to have general liability insurance by default. They may require you to have a license, however, and that will require this type of insurance. Still, keep in mind that the absolute minimums you find for general liability insurance to get your license are generally not the way to go. 
For example, you may only be required to get $250,000 in coverage. While that may seem like a lot of money, it's actually not as much as you might think. In fact, it's recommended that you get at least $1 Million in coverage. But even that can be done inexpensively, at rates as low as $50 per year (yes, you read that right). If you like to get a more accurate number for your business, use this tool to get roofers liability insurance cost.
Adding to Your Policy
If you're looking to increase the policy that you have, however, you want to look at things like your revenue and sales to help you decide what kind of coverage will protect you and your business in the best way possible. The higher your annual revenue, the higher your insurance policy should be because it's going to ensure that a claim won't completely ruin your business. But just how high of a policy should you get? Well, that's going to depend on you.
Keep in mind also that your location is going to impact the amount that you pay for your insurance and the amount of insurance that you may need or want. If you're in an area that is more prone to problems, you may want to up your insurance levels. If you are in certain states that do have requirements for electrical contractor insurance or electricians liability insurance you'll want to make sure you fit all of those requirements. 
In choosing the right electricians insurance, keep in mind that you don't have to spend a fortune in order to get good coverage. Not only that, but you should make sure you have the good coverage that you need. If you don't, a single problem on a job could cost you everything you have. 

Crissa Bulao
My name is Crissa Bulao and I am a producer at Farmer Brown Insurance Agency and Contractors Liability. We specialize in providing business/property/entrepreneurs' insurance. We love helping all businesses no matter the size and class. Let FarmerBrown go to work for you!
You may also like: 5 Factors That Can Affect Your Small Business Insurance Premiums