Click here to get this post in PDF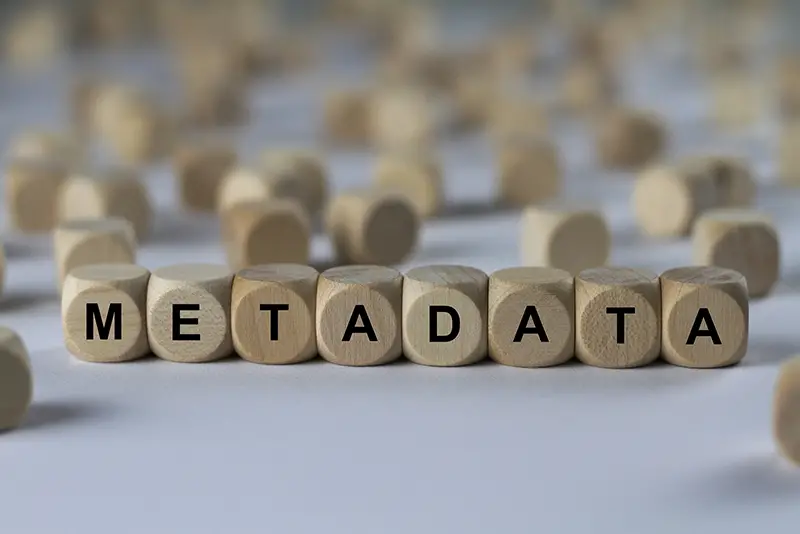 The digital renaissance has unlocked many different capabilities of the internet and ways for you to benefit from this type of technology. Your software programs can help your business process in so many different ways. Manage your data assets, understand insights that lead to the best practices for your future, and make better business decisions based on understandable data. Of course, understanding and benefiting from this data is the ultimate goal, but how do you get there? It all starts with understanding and lining up your metrics and performing data management.
With so much information coming into your company at any given time, you need to understand your data sources and build algorithms to keep everything organized. It all comes down to your metadata strategy and how you manage these pieces of data. No matter the type of metadata or business model, you need a specific strategy to navigate the digital world in a better way. Grow your enterprise and find the best practices by harnessing the power of metadata and managing the best use cases overall. Here are a few tips and tricks for your metadata management as you navigate the digital world.
What is metadata?
There is so much data involved in business operations and analytics. So what exactly is metadata? Essentially, your metadata is the contextual points that help govern your systems. This is basically the data that gives you data about your data. You following?
The best examples would be file names, authors, file size, time of creation, etc. While these pieces of information themselves don't offer you insights or answers, they can help you organize your overall data and reference these articles in much simpler ways. Metadata mainly exists to help technical users with an easier workflow.
Why do you need to manage it?
Metadata happens automatically, but without management tactics, things can get horribly unorganized and actually hinder your company. A strong metadata management strategy guarantees that your data is accurate and consistent across all your company platforms. Once you have metadata in place, you can find files and answers in a much faster manner. The usability of your data matters and by strategically managing all your business metadata, you are making those pieces of data more usable in any subject area.
Try inputting manual metadata.
You do actually have the capability to manage your metadata on your own and come up with specific inputs. This will allow you to include and involve more information rather than just sticking with the basics. Based on the value of data and the needs of your company, it's up to you if you want to take this step or not.
Find data faster thanks to these insights.
One of the biggest strengths of metadata management is the ability to find and process data faster. This will help you gain insights in real-time and know exactly how to respond to customers. Rather than searching for exact information and trying to find specific files, you'll be able to search your keywords and metadata sources to take the first step toward better communication with customers.
Improve your KPIs.
Every company and business has goals they're trying to meet. Oftentimes these key performance indicators (KPIs) are attached to a specific timeline. Having a better set of business rules will help you improve these KPIs and go into a new level of detail with your information.
Form better collaborations.
To run a successful company, you need to collaborate with your customers and other vendors. Having strong metadata will help you form these better collaborations. Create structural metadata that everyone can understand as you work to reach business objectives together.
You may also like: How Your Business Can Benefit from Using Data Analytics Services
Image source: Dreamstime.com