Click here to get this post in PDF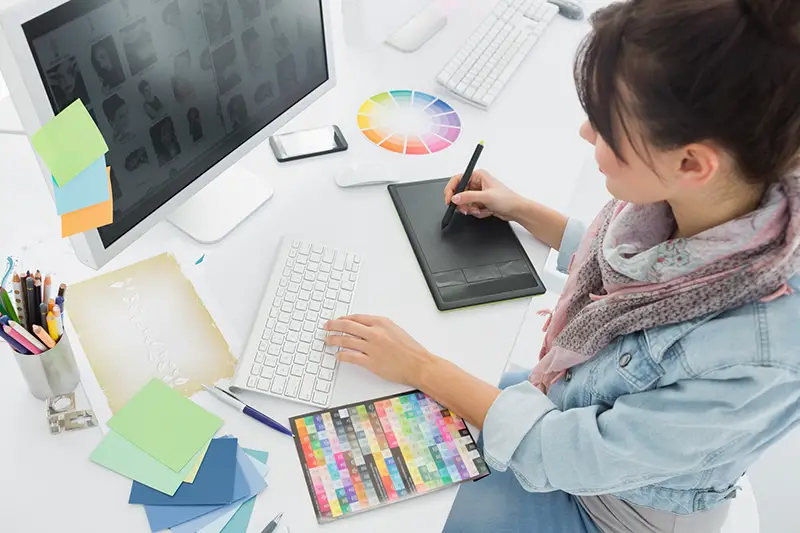 Unlocking Creativity With Game Art Outsourcing
Unlocking creativity has always been a challenge for those in the game art industry. However, outsourcing can be incredibly effective in maximizing your creative potential and unlocking new ideas you never thought possible.
As a content strategist, I'm excited to explore how game art outsourcing can help creators get more out of their projects—and discover powerful ways to create something truly unique.
Game art outsourcing is quickly becoming one of the most popular strategies for unlocking creativity. Through this process, creatives are able to access talented artists from around the world and utilize their skillset to expand upon existing ideas or bring entirely new concepts into reality.
This article will discuss how game art outsourcing helps open up opportunities while providing insight on what it takes to ensure the experience is successful.
Benefits Of Outsourcing Game Art
Cost savings are a huge advantage of outsourcing game art – it's way cheaper than hiring an in-house team!
Quality assurance is key, and outsourcing game art can ensure the highest possible design standards.
Efficiency gains are also a major factor; with outsourcing, turnaround times are much faster than if you were doing it yourself.
Cost Savings
Outsourcing game art can be an incredible cost-saver for studios and developers. By tapping into the global pool of creative talent, you'll have access to time flexibility that allows you to meet tight deadlines while reducing overall costs, not just financially but also in terms of resources.
It will give you a wider range of collaboration opportunities with highly talented professionals and free up your team's bandwidth so they can focus on other key activities instead.
Unlocking creativity through outsourcing provides an empowering way to create amazing artwork without breaking the bank – giving you more control over your budget and ultimately allowing you to achieve great results with less effort.
Quality Assurance
The quality assurance of outsourced game art is a crucial component to consider when deciding on the best approach for your project.
By implementing a process that focuses on cost control and team management, you can be sure that all assets are up to scratch before they're presented or integrated into the game.
This will help guarantee consistency in terms of style and performance, giving you confidence in the final product – which ultimately means more power over how it looks and feels.
With detailed feedback loops and effective communication channels between developers, artists, and clients alike, there's no doubt that outsourcing game art can ensure top-tier results without compromising the budget.
Efficiency Gains
By outsource game art, you can achieve significant efficiency gains – cost savings and time management – without compromising your budget or timeline. With the right partner, you gain immense power to ensure that all assets are up to scratch before being presented or integrated into the game, ultimately allowing for greater consistency in style and performance.
In order to find this partner, we must evaluate their portfolio and past projects to make sure they have the experience to bring our creative vision to life and assess the quality of their work to ensure it meets our standards. In short, outsourced game art is an ideal way to ensure top-tier results while maximizing resources and minimizing stress.
 
Evaluating Experience
When it comes to exploring options and assessing needs for game art outsourcing, evaluating experience is key.
As a creative content strategist, you want to make sure the partner you choose has the technical expertise and industry know-how necessary to get your project up and running as smoothly as possible.
After all, having access to powerful tools and resources can be what unlocks your creative potential – so don't settle for anything less than perfect!
Researching an organization's previous work will give you insight into its capabilities and processes, allowing you to make informed decisions about who should handle your outsourced projects.
Ultimately, finding the right partner boils down to understanding exactly what you need from them – so do yourself a favor and take the time to evaluate any potential candidates thoroughly before making a commitment.
Assessing Quality
Once you've settled on the perfect partner to outsource your game art projects, it's time to move onto assessing quality.
While cost optimization is important for any project budget, sacrificing quality shouldn't be an option – so don't settle when it comes to evaluating potential partners.
Brainstorming strategies are key here; take the time to review their portfolio and ask questions about their processes, timelines, and experience with similar projects.
This will ensure that your expectations around quality can be met without compromising on value or efficiency.
Finding a balance between these two elements is critical in ensuring successful outsourcing partnerships – so don't leave anything up to chance!
Maximizing Your Creative Potential
Now that you've set out to find the perfect outsourcing partner, it's time to maximize your creative potential. As a content strategist looking to unlock creativity with game art outsourcing, there are certain techniques and strategies that can help you make the most of this powerful resource.
By employing effective brainstorming techniques, managing your time wisely, and fostering an environment of collaboration, you can unleash boundless possibilities for success.
Brainstorming Techniques
Harness collective intelligence skills such as idea mapping or sketch boarding.
Ask yourself what kind of results you aim for, and use those answers to guide productive conversations with your team members.
Take advantage of interactive whiteboards or online tools like Mural or Google Docs to capture ideas quickly.
Time Management
Prioritize tasks in order of importance so you don't waste valuable resources on lower-priority items first.
Create realistic deadlines and milestones when assigning tasks -this helps keep everyone accountable and efficient.
Allocate extra time for revisions and edits since these often take longer than expected.
Collaborative Environment
Involve all stakeholders early on in the process so they feel empowered throughout their contributions.
Embrace feedback from other departments by listening carefully and considering their perspectives into account before making decisions.
Encourage open communication between colleagues by establishing clear guidelines around expectations and working styles within the team.
As we've seen, having a strong understanding of successful brainstorming techniques, time management methods, and collaborative environments will go a long way in helping content strategists get the most out of game art outsourcing services while unlocking creativity along the way!
Frequently Asked Questions
What Are The Most Cost-Effective Methods For Outsourcing Game Art?
As a creative content strategist, I understand the importance of finding cost-effective methods for outsourcing game art. Evaluating providers, finding talent and clarifying requirements are all key to unlocking creativity within this dynamic field.
But when it comes to getting the most bang for your buck, there's no shortcut – you have to weigh up the pros and cons of each option to succeed. From evaluating pricing models from studios or freelancers, ensuring quality assurance with contracts, and defining clear objectives with deliverables; these are just some of the elements that must be considered when attempting to achieve success through outsourcing game art.
With careful consideration and strategic planning, we can unlock our creative potential and make sure every penny is well spent!
 What Types Of Game Art Can Be Outsourced?
When it comes to outsourcing game art, various options are available.
From 2D animation and 3D modeling to asset creation, each type of game art can be outsourced for maximum cost-effectiveness.
As a creative content strategist, I understand the power that unlocking creativity with game art outsourcing can bring – from stunning visuals to captivating gameplay experiences.
With the right partner in place, you'll have access to top quality art assets and the tools needed to create something truly remarkable.
How Can I Ensure Quality Control When Outsourcing Game Art?
Ensuring quality control when outsourcing game art is like navigating a ship in stormy waters.
Creative content strategists must employ collaborative development, and implement asset management as part of their quality assurance processes.
This requires taking charge of the project's timeline, budget, goals, resources, and personnel–all while maintaining a high level of precision with each detail.
The reward for this leadership role is massive power that can be flexed to shape the creative process into something remarkable.
 What Are The Potential Risks Associated With Outsourcing Game Art?
Outsourcing game art comes with its own set of potential risks. These include timeframes that may not be observed, cultural differences that can cause communication issues, and the possibility of a lack of quality control if expectations aren't clear from the outset.
For those looking to unlock their creativity through outsourcing game art, it's essential to consider these potential risks before taking action. It requires careful thought and an understanding of how different cultures work to create a successful collaboration.
Ultimately, this is what will help ensure power and success for all involved.
How Can I Measure The Success Of My Game Art Outsourcing Project?
Measuring the success of your game art outsourcing project is critical for ensuring it's a worthwhile investment. Tracking key metrics such as time optimization, budgeting strategies, and other performance indicators can help you determine if you're getting what you paid for.
As a creative content strategist, I recommend evaluating outcomes on efficiency and effectiveness. This means finding ways to maximize ROI while still retaining quality control – the lifeblood of any successful venture.
With the right approach, game art outsourcing can be an incredibly powerful tool in unlocking creativity and helping take your projects to the next level.
Conclusion
Outsourcing game art can be a great way to unlock creativity and create amazing visuals for your project. However, it's important to consider the potential risks associated with outsourcing before committing to such an endeavor.
As a creative content strategist, I understand that meticulous planning and quality control measures must be in place when delegating responsibility outside of your team. Only then will you truly reap the benefits of this cost-effective method and achieve success with your project!
You may also like: Tips to consider when outsourcing print management
Image source: Depositphotos.com