Click here to get this post in PDF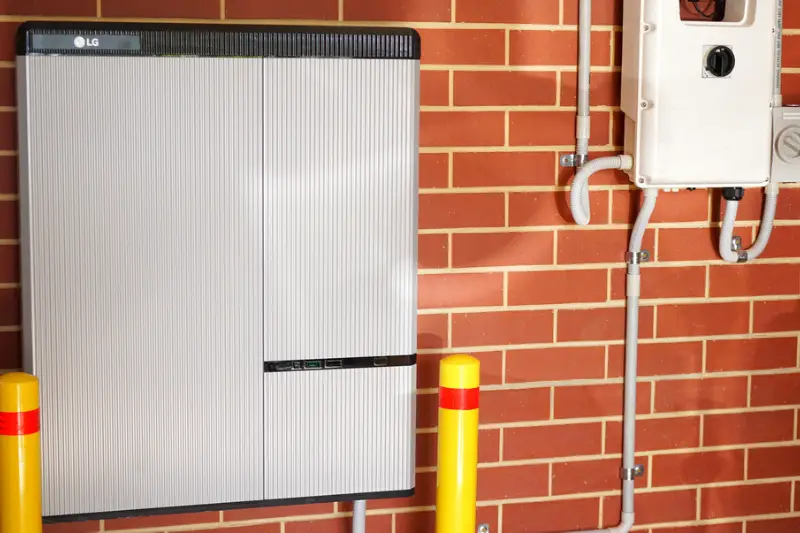 In a world where energy is king and serves as the foundation of our modern existence, there is a powerful ally that assists us in maximising its potential, i.e., lithium-ion battery inverters. They are the secret of energy optimisation that powers our lives when we're stuck in the darkness of power outages.
This blog will delve into the world of energy management and show you how lithium ion battery inverters help maximise your energy usage. It will also go through the details of a lithium ion inverter and provide you with the reasons why you should get one too.
Understanding Lithium Ion Battery Inverters
Li-On battery inverters are essential for maximising energy efficiency. But what do they do specifically, and what are their main components? It has two main parts – inverters and battery. Let's understand the inverter first. Think of them as the Lithium ion battery's brains. The inverters are smart devices that control the flow of electricity between the battery and your energy system. They change the direct current (DC) stored into alternating current (AC) to power your home or place of business.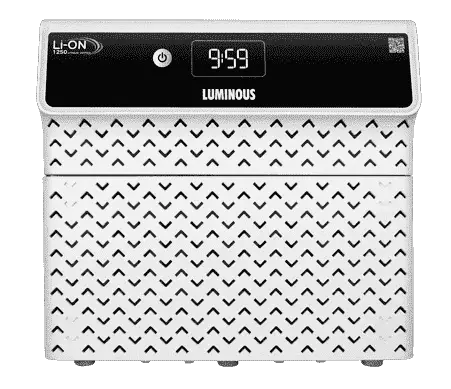 These inverters run on li-on batteries, which store the power. They are renowned for their high energy density and extended longevity. These batteries are perfect for homes as well as commercial and industrial applications. This is because they efficiently store and release electrical energy in a time of need. 
Benefits of Lithium Ion Battery Inverters
Lithium ion battery inverters are quite different from other power backup systems. What distinguishes them from other forms of energy storage are their many benefits. Here are some of the most important benefits of these systems: 
The first benefit is their optimum efficiency. They guarantee less energy loss throughout the conversion process. This maximises your energy savings by making more of the stored energy usable. 
They gather and store energy produced throughout the day so that you can use it when the power goes out. This can increase and guarantee continued efficiency for you.
Finally, the seamless integration of lithium ion battery inverters with the grid benefits your overall power management. They start powering your system automatically when there is a power cut.
Considerations for Maximising Energy Usage
There are a few crucial factors to bear in mind while dealing with lithium ion battery inverter. They will help you unleash the full potential of your inverter system. Let's go through them:
1. Proper Sizing and Installation: It's critical to make sure your lithium ion battery inverter is of the correct capacity to fulfil your energy requirements. Consult professionals who can analyse your consumption and suggest the ideal capacity. 
2. Maintenance and Monitoring: Your battery must have regular maintenance to remain in top condition. Ensure the system is free of performance anomalies and adhere to the company's instructions. 
3. Safety Precautions and Regulations: Follow safety standards and instructions when installing the inverter. Ensure appropriate temperature management, ventilation, and protection from potential threats, including fires and electrical shocks. 
4. Follow the Company Guidelines: Maintain up-to-date knowledge of lithium ion battery technologies. Always follow what the product guidelines specified. This will help you further optimise the energy use.
Conclusion
Lithium ion battery inverters represent a paradigm shift in a society where energy efficiency is crucial. These amazing devices can allow you to automate your home for maximum energy efficiency. With these devices, you can shift your energy consumption and be certain during power outages. 
If you want to maximise energy use, consider Luminous. Luminous is a trustworthy company that can help you in your mission to maximise your use of energy. Visit their official website today and transform the way you use energy! Luminous offers creative solutions that harness the power and pave the way for a brighter future using their state-of-the-art lithium ion battery inverters. 
You may also like: Effective Ways To Improve Energy Efficiency In Your Factory