Click here to get this post in PDF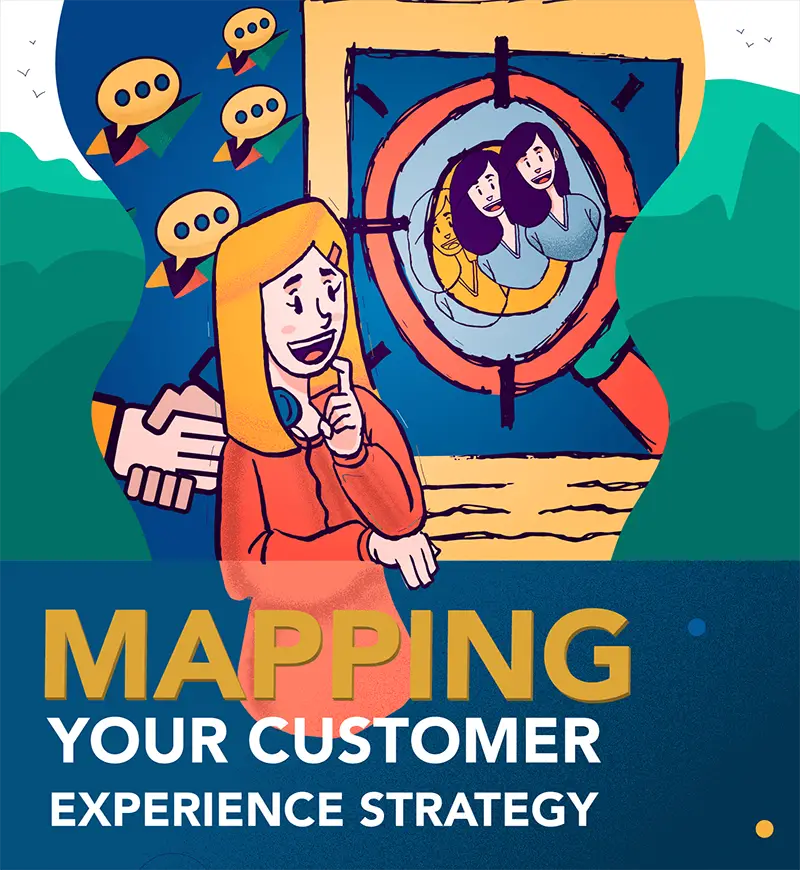 A coherent customer experience (CX) is never an accident. It takes a sound customer experience strategy to provide an entirely seamless, extraordinary service to the customers at each point of their interaction with the brand. 
A lot of work goes into designing a customer-centric experience, but it's all worth it. Do you know why? It's because 86% of buyers are willing to pay more for a great customer experience. Moreover, a stellar customer experience can reduce customer churn, and just a 5% increase in customer retention can increase profits by 25% to 95%.
In today's competitive market, every business needs to tailor its services to meet the expectations of its customers. With seemingly similar products, quality, and price points, an extraordinary service can be a huge differentiator. 
Customers increasingly expect personalized service and the best way to do this is to develop a customer experience strategy as described in the infographic below from GetVoip. 
Of course, the first step is to gather all the data you can about your customers. You can do so by interviewing customers and customer-facing employees. You can also get insights from your marketing department who keep an eye on the changing trends in the target market and audience.
At the heart of any effective customer experience strategy is the customer. It's not about your bottom line; it's about their goals and how you can help your customers achieve them. The aim is to match their goals to the touchpoints in the buyer's journey and move them along your sales funnel. 
It's crucial for your company culture to be customer-centric from top to bottom in order for any CX strategy to succeed. As you understand your customers better, you must improve your strategy and tweak it to meet and exceed customer expectations.
You can make your customers feel valued in so many ways, but first, you need to take a step back and build your customer experience strategy, so you know your customers better and ensure everyone's on the same page across the board. 
Now build that strategy for your business and create memorable human experiences with your customer for a lifetime of business relationships and success.

You may also like: Customer Experience Strategies for Better Conversion