Click here to get this post in PDF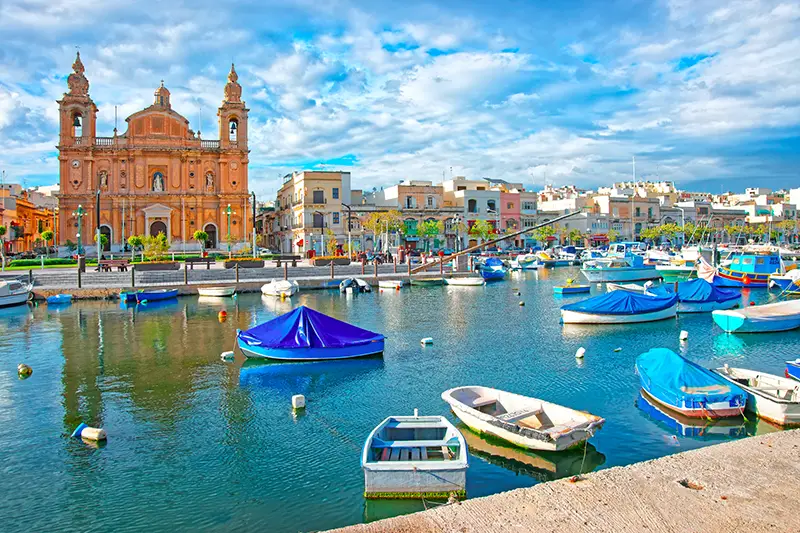 Malta is a preferred destination for many business people and investors. It has a strong economy and political climate. In addition to these factors, geography is another factor to attract foreigners. 
As a result of these benefits, Malta Golden Visa is becoming more and more popular. Investors can choose an investment option and then become a resident in this beautiful country. Also, you don't wait for years to obtain residency. The process is complete within four to six months. 
If you want to find out more details, let's jump to the main features of a Malta investment visa.
Details of Golden Visa Malta
Through the Malta permanent residency program, you can add your dependent family members to become permanent residents. 
You can choose to invest in renting or buying property in Malta. As a non-EU applicant, you become an EU resident at the end of the approval of your application. 
Let's now find out the eligibility criteria for the program.
Eligibility
Check the following eligibility criteria if you're suitable to apply for residency in Malta:
Being at least 18 years of age
Being a third-country national. Also, not coming from an EU or EEA country
Not being a citizen of a country which agencies sanction
Having a clean criminal record
Having a minimum of €500,000 as capital assets, and
Having financial funds that are sufficient to maintain yourself and your dependents.
Requirements Including Investment Options
Note that you need to apply via a licensed agent and provide a travel document that is valid. In addition, obtain a health insurance policy. It needs to cover the health risks while you're staying in Malta. Also, you need travel insurance to cover your Schengen travel.
Malta permanent residency program offers two investment routes: rental or acquisition of property. One of the benefits of the program is that you can invest only after you get pre-approval.
Under the rental option of the Malta Golden Visa, you can lease a property in the south of Malta or Gozo. For this option, the required lease amount is €10,000 per annum. If you lease a property in any other location, the annual required amount is €12,000. In addition, you'll pay the application fee of €98,000 to the government. It's only a one-time fee. Finally, you need to donate €2,000 to a philanthropic organization/NGO in Malta.
Under the purchase option of Golden Visa Malta, you'll buy a property at a value of €300,000 in the South of Malta or Gozo. Or, you can buy a property that is worth €350,000 anywhere in Malta. In addition, you'll pay an administrative fee of €68,000 to the government. Finally, an additional €2,000 must be donated to an NGO in Malta. 
For each additional dependent parent or grandparent, you'll pay €7,500. 
Benefits of Malta Permanent Residency Program
Getting a Malta residence permit means that you are an EU resident. In this way, you can go and visit the Schengen countries without any visa requirements. 
You can maintain your right to Malta residency without settling in Malta. So, you don't have to stay in Malta only because you obtain your Golden Visa. Yet, if you want to, you can work and study in the country as well. 
You can renew your Malta Golden Visa every five years. 
Family members like spouses, dependent children, parents, and grandparents can be added to the program. 
Other Things To Know About The Program
Each year during the first five years, you need to submit:
Your lease agreement, and
Annual health insurance policy. 
There's also an alternative program that offers you a Malta passport. It's called Malta Citizenship by Naturalization for Exceptional Services. It provides Maltese citizenship in quite a short amount of time. It doesn't require a language test to become naturalized. The required investment amounts differ depending on the duration of your residence. When you become a citizen of Malta, you can travel to more than 185 countries visa-free. You'll also benefit from healthcare and education services like locals. 
In short, Malta permanent residency program can be an advantageous option if you want to have a second home abroad. If it sounds nice, apply today!
You may also like: How To Have A Smooth Immigration Experience With The Help Of Your Toronto Immigration Lawyer
Image source: Depositphotos.com