Click here to get this post in PDF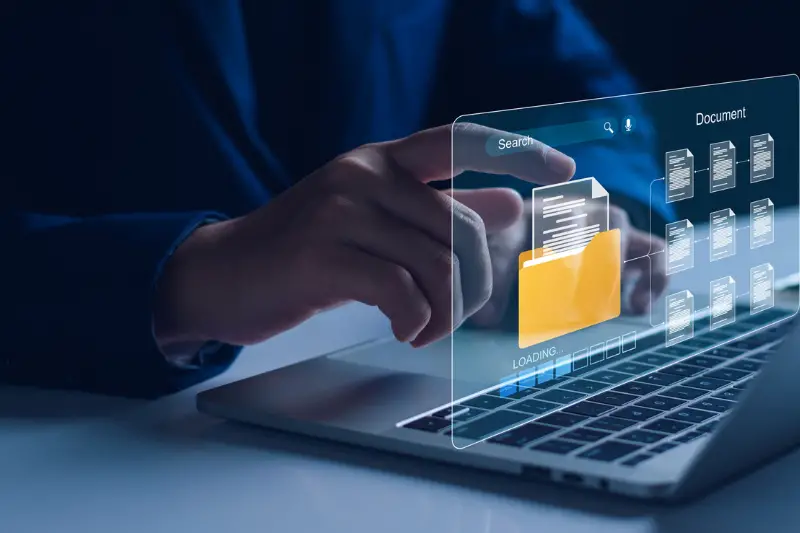 Businesses today deal with massive amounts of documents flowing in from multiple sources. Sadly, processing these documents manually ties up human resources and is prone to errors. Thankfully, intelligent document processing (IDP) uses technologies like AI to automate high-volume document workflows. The benefits include reduced costs, faster processes, and higher data quality. However, transitioning to IDP requires careful planning. This article provides key steps organizations should follow to ensure a successful implementation.
Analyze Document-Centric Processes
The first step in adopting intelligent automation solutions is to identify business processes that are heavily reliant on documents and analyze the workflows involved. Some common examples are accounts payable, mortgage processing, customer onboarding, and claims processing. 
The goal is to look for processes that are repetitive, high volume, and involve multiple manual steps like data entry, document routing, or validation. These are prime candidates for intelligent automation. 
For each process, document the current workflows, stakeholders involved, volumes, cycle times, and pain points. This helps build a business case for IDP by quantifying metrics like manual work hours, error rates, and processing costs that can potentially be reduced.
Assess Document Corpus
Gain a clear understanding of the different document types, formats, and information contained within them for each process. Catalog the documents based on parameters like where they originate from, frequency received, criticality of information, and how the data is ultimately used. 
Assessing the document corpus will help determine taxonomy and extraction rules to build later. Analyze if legacy documents can be migrated or if certain formats need to be standardized first. The goal is to optimize the corpus for machine learning prior to implementing IDP.
Select The Right IDP Solution
Conduct a thorough evaluation of leading IDP solutions. Compare capabilities in document classification, data extraction, validation, and integration. Other key considerations are the accuracy of machine learning, ease of building taxonomies and rules, deployment options (on-premise vs cloud), and overall TCO (Total Cost of Ownership). 
Look for platforms that provide comprehensive IDP capabilities but also have the flexibility to adapt to business needs. Ensure adequate vendor support is available during evaluation and implementation.
Build Taxonomies And Validation Rules
A well-structured taxonomy is the foundation of any IDP system. It establishes 'schemas' to classify documents into different categories and types. Each document type will have associated data fields to be extracted. Build taxonomies based on the assessment of the document corpus and business needs. 
QA sample documents first to train the machine learning algorithms on the taxonomy. Establish validation rules and data formats for each extracted field, including cross-field validations. For example, the invoice amount total should equal line item amounts. Continuously refine taxonomies by analyzing exceptions and errors.
Automate Workflows And Integrate Systems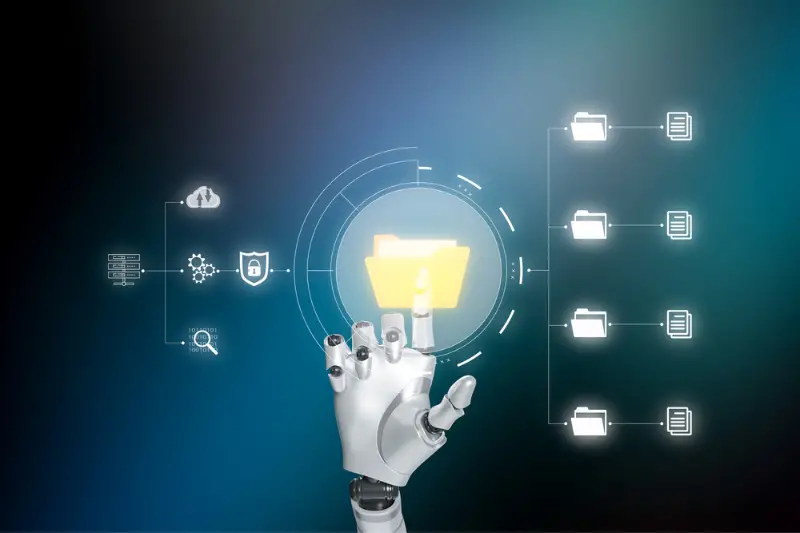 The real efficiency gains come from automating the end-to-end document workflows and integrating seamlessly with existing IT systems. After documents are classified and data is extracted, build workflow automation for document routing, verification, error handling, and approval processes. 
Integrate the IDP systems with databases, ECMs, ERPs, and other line-of-business systems through APIs and connectors. This eliminates manual rekeying of data between systems. It also ensures a single source of truth for downstream analytics and reporting.
Continuous Improvement Culture
Adopt a culture focused on continuous improvement to further optimize IDP over time. Enable employee feedback channels to identify new use cases and document types that can be automated. 
Track metrics like document processing time, completion rates, accuracy, system usage, and user satisfaction to quantify ongoing benefits. Refine taxonomies and rules proactively by analyzing errors and using techniques like pattern matching. 
Expand IDP to new processes and systems incrementally to maximize ROI. Document lessons learned after each rollout to apply to future phases.
Getting Started With A Pilot 
Transitioning from manual document processing to intelligent automation may seem daunting initially. The key is to start with a well-defined pilot project that allows you to demonstrate benefits without major business disruption. 
Identify a suitable process for the pilot—relatively high volume but limited to 1-2 document types. Maintain existing workflows during the pilot and run IDP in parallel. Allocate sufficient resources and project management rigor. Begin with foundational taxonomies and validations, then expand document types and automation gradually. Measure results versus baseline metrics from manual processing. 
A successful pilot provides the blueprint for company-wide IDP adoption. It builds internal skills in taxonomy development. It creates organizational buy-in by establishing ROI. Embrace an iterative approach—be ready to refine taxonomies, workflows, and integrations. With a sound implementation roadmap anchored in pilot success, intelligent document processing can transform the heart of your business operations.
Overcoming Challenges
Transitioning from a manual, paper-based way of working to intelligent automation involves some common challenges that must be proactively managed: 
Business Process Reengineering: Companies must optimize their document workflows and processes for automation rather than forcing technology onto broken processes. This requires business process reengineering to standardize and streamline current workflows. 
Change Management: The shift to intelligent automation will disrupt some jobs by reducing manual work. However, it will create new roles for managing and continually enhancing the automation. Companies must proactively manage this change and upskill employees through training programs. 
Legacy Systems: Integrating IDP with multiple legacy systems like ERPs and databases can be technically challenging and require custom solutions. Companies may need to undergo some rationalization of systems before large-scale IDP adoption. 
Information Security: Documents often contain sensitive customer data like financial information, healthcare records, or trade secrets requiring careful security controls. Companies must assess any risks from moving data through automation workflows and implement appropriate safeguards. 
Sustaining Improvements: The benefits of IDP require ongoing supervision, enhancement of taxonomies, and expansion across the business. Companies should institutionalize IDP through centers of excellence to drive continuous improvement after the initial implementation. 
With the right strategy and planning, these challenges can be overcome to realize the enormous potential of intelligent document processing. The steps outlined in this article will pave the way for a successful transition. IDP promises dramatic efficiency gains akin to the revolution manufacturing underwent with automation. The organizations that embrace it now will gain a huge competitive advantage.
In Conclusion
Transitioning to intelligent document processing requires reimagining existing workflows and a focus on continuous improvement. With a sound roadmap anchored in a successful pilot, organizations can transform document-intensive processes through automation. IDP promises dramatic efficiency gains, improved data quality, and better compliance. Organizations that embrace it now will gain a huge competitive advantage in their respective industries.
You may also like: Understanding the Advantages of Using PDF for Business Documents
Image source: stock.adobe.com