Click here to get this post in PDF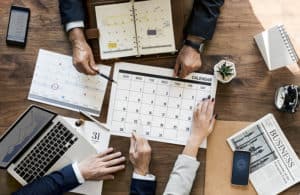 The truth of running a business is that you're going to end up in a position where you've got a lot of plates spinning all at once and trying to keep them all balanced at once can be a serious challenge. This is one of the most common reasons why a lot of businesses end up falling at the first hurdle. They can't keep up with everything and it all falls apart. However, it's just as common for a lot of businesses to fall into the trap of only focusing on certain things and letting others fall by the wayside. Sure, doing this can work for a while but it really will only take you so far. If you really want your business to truly succeed then you need to be able to learn to focus your attention on all of the different aspects of your business. With that in mind, here are some areas of your business that you need to stop neglecting.
Your accounts
Accounting is one of those things that often gets ignored by a lot of business owners in spite of the fact that it's incredibly important. This is for two simple reasons. First, it can be incredibly complicated and confusing to wade through all of the different forms and figures required to fully understand your business's accounts. Second, it can be incredibly boring. After all, why wouldn't you want to focus your energies on something more interesting instead? Well, the answer to both of those issues is pretty simple: just hire an accountant. Outsourcing your accounting to a professional allows you to focus on where your skills are better put to use while still making sure that your business's finances are taking care of.
Logistics
If your business is built around supplying customers with a product then you need to make sure that the logistics side of your business is up to scratch.  Otherwise, it's not going to matter how great your product is, customers are going to lose patience with you very quickly. Whether you have your own fulfillment center or you outsource pallet delivery to other companies, you need to be sure that you're getting your products out to stores and customers in the most timely manner possible. Otherwise, you're going to end up with a shoddy reputation that can sink even a great business.
Employee care
Your employees are the life and soul of your business and if you're not taking care of them then you're letting your entire business down. Not only do you need to be providing them with a fair wage but you also need to be sure they have reasonable hours, that overtime is paid, and that you make them feel supported and cared for rather than treating them like just another resource.
If you read this and the first thing you think is that this seems like a lot of work then that's because it is. The truth is that you need to be willing to put a huge amount of effort into making your business a success. If that's not something that you're willing to do then it the truth is that running a business might not be right for you.
You may also like: Meet Your Small Business Needs